Nvidia unveils powerful Ampere A100 GPU for data centers and cloud
Nvidia unveils powerful Ampere A100 GPU for data centers and cloud
Signing up all the customers you could want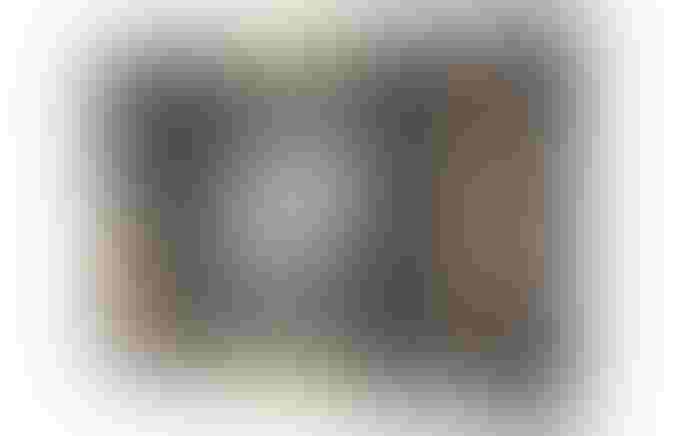 Signing up all the customers you could want
Nvidia's latest data center and cloud GPU is available now, offering a substantial performance increase over previous iterations.
The 'Ampere' A100 GPU is up to 20 times more powerful than the Volta GPU in some AI workloads, the company claimed. 
This is not your father's GPU
The 'world's largest' 7nm processor, the A100 features more than 54 billion transistors.
The GPU comes with a new technical feature known as 'multi-instance GPU,' which simply means it is capable of acting as up to seven separate (and smaller) GPUs.
It supports Nvidia's latest NVLink interconnect, so that users can conversely link multiple whole A100s together to act like a larger GPU.
"The powerful trends of cloud computing and AI are driving a tectonic shift in data center designs so that what was once a sea of CPU-only servers is now GPU-accelerated computing," Jensen Huang, founder and CEO of Nvidia, said at the annual GTC conference, this year taking place online.
"Nvidia A100 GPU is a 20x AI performance leap and an end-to-end machine learning accelerator - from data analytics to training to inference. For the first time, scale-up and scale-out workloads can be accelerated on one platform. Nvidia A100 will simultaneously boost throughput and drive down the cost of data centers."
Most of the major cloud providers - including Amazon, Alibaba, Google, Baidu, Azure and Oracle - said that they would incorporate A100 GPUs into their offerings.
Equally, server manufacturers including Atos, Dell, Fujitsu, Gigabyte, HPE, Inspur, and Supermicro are expected to offer servers equipped with A100.
Microsoft said it will use the new GPUs for internal workloads, and in particular, development of its Turing Natural Language Generation model. "Azure will enable training of dramatically bigger AI models using Nvidia's new generation of A100 GPUs to push the state of the art on language, speech, vision and multi-modality," Mikhail Parakhin, corporate vice president at Microsoft, said.
Speaking in a press briefing attended by AI Business, Nvidia CEO Jensen Huang said: "My expectation is that Ampere is going to do remarkably well. It's our best data center GPU ever made and it capitalizes on nearly a decade of our data center experience."
Keep up with the ever-evolving AI landscape
Unlock exclusive AI content by subscribing to our newsletter!!
You May Also Like
---