Olympics 2022: AI at the Winter Games
Olympics 2022: AI at the Winter Games
Olympics 2022: AI at the Winter Games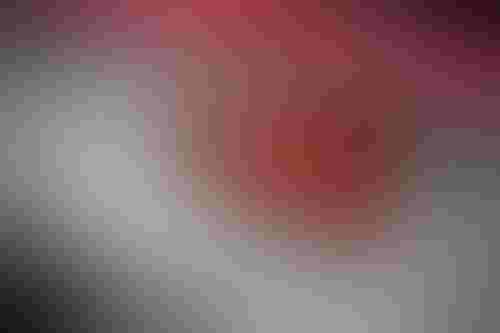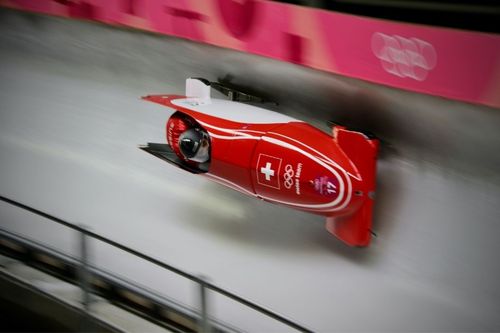 From wearables to robots, tech is behind and in every event in the 2022 Winter Olympics
When the 2022 Winter Olympic Games open on Feb. 4 in Beijing, the Internet of Things will play a key role.
Whether it's wearables athletes will be sporting, television replays that mimic The Matrix or using AI to mark out figure skating routines, IoT will be all over this year's Games.
Here's a look at some of the AI and IoT technologies on display at the upcoming 2022 Winter Olympics.
AI in figure skating
AI is revolutionizing how figure skaters prepare their routines thanks to data from deep learning and computer vision models. At the Olympic Games, AI data analysis of athlete training videos are being translated into three-dimensional models of the human body and used to pinpoint technical parameters that impact performance, including jump time, rotation speed and the momentum behind each move.
5G smart car for ice inspections
A new smart car powered by 5G connectivity is being deployed to inspect the ice across sporting venues at Games. Using low-latency 5G transmissions based on the Chinese BeiDou Navigation Satellite System, the vehicle can run data models that can pinpoint deviations in the ice down to centimeter accuracy. 
Meanwhile, the first snow waxing car in China reportedly shipped on Sept. 26 from manufacturer Taishan Sports Industry Group. Snow waxing smooths the slope trajectory for ski events, which affects the athletes' performance.
Wearable technology
Wearables are a familiar sight around fitness centers and sport complexes and it'll be no different in the Olympics village. Athletes will be using them to monitor heart rate, hydration and blood flow, as well as any concerns that could stop them from competing.  
For example, a cardio and lungs function sensor worn by an athlete can supplement strategies for alpine skiing and snowboarding. Created at the bespoke Winter Olympics laboratory in Jilin Province, the sensor's inventor Liu Junyi described the device as a "clinic" and "gas station" rolled into one.
Virtual venue tours
The vast majority of people are barred from Beijing 2022 as only a few domestic visitors will be granted tickets to stop venues looking desolate. Those taking in The Games virtually can enjoy 3D exploration tours of the venues with 360-degree angle reconstructions that allow users to walk through the stands and facilities from home. 
The virtual tour solution, provided by Realsee, is a chance to picture yourself on top of the Big Air stadium for snowboarding or practicing moves in the National Speed Skating Oval. Realsee uses a proprietary laser scanner to capture details and has extended its detection scope by four-fold in preparation for the Games.
Smart robots
Robots will be found throughout The Games, taking care of everything from room service to robotic bar and kitchen work and coaching of the athletes. 
In the Olympics media center, a robotic bartender is expected to make cocktails in 90 seconds. Recipes for first-class meals ranging from gourmet hamburgers to local rice dishes have also been perfected by robots while in the sporting arena and Chinese athletes will use robots to improve their gold medal chances. 
A robot designed by inventors at Harbin Institute of Technology is being deployed by the national curling team to refine plays on the ice using a combination of AI, image recognition and an automatic-control system.
Drones 
Four years after Intel's Shooting Star drone squad set the tone for South Korea's Winter Olympics, aerial bots will again be in full force in Beijing. Ceiling drones that glide along rails to serve noodles to restaurant guests are already enthralling foreign guests in the Olympic Village dining hall, serving up a mixture of Chinese, Western and fast food.
Cloud-based broadcasting 
Cloud servers will host the IT infrastructure for this year's Winter Olympics. As with the Tokyo Olympics last year, Alibaba Cloud will host the Olympics Broadcasting Service entirely in the cloud to allow broadcasters across the globe to work more efficiently, securely and with less equipment. 
At the 2022 Winter Olympic Games where overseas attendance is prohibited, tens of millions of spectators will depend on cloud production broadcasts to follow the games and Alibaba asserts it will create "a more efficient and enjoyable" experience for all stakeholders and fans. 
There are more than 30 types of cloud products in play for this virtual Olympics, allowing for the entire stakeholder ecosystem to develop and integrate their  broadcasting and IT tools remotely. 
Baidu is offering up its AI cloud to run automated virtual humans. The avatars will assist the hearing-impaired with sign language translations, including commentary throughout sporting events.
5G
The 2022 Winter Olympic Games are yet another opportunity for televisual innovations to be showcased on the global stage. Beijing will debut 5G-enhanced camera arrays that create a "bullet-time" effect of the sporting action.
A high-speed train from Beijing to Zhangjiakou will be home to a state-of-the-art, 5G-powered, live streaming studio designed by China Media Group for reporters covering the games. 
Wearable thermometers to measure body temperature
Sensors are a key to preventing the spread of disease at Beijing 2022. Safety officials will provide the 13,000 international athletes attending these games with armpit sensors to check for high temperatures. Athletes are not subject to the typical quarantine imposed on foreign arrivals, so the sensors are imperative to stopping disease spread to the local population. All sporting venues and training sites at The Games are part of a closed loop secured by physical barriers. 
Transportation and autonomy 
While autonomous transportation will be available throughout The Games, behind the scenes a web of sensors and automation will help officials keep COVID at bay. 
Baidu's Apollo Go robotaxi service will be available around the Shuogang Park venue complex. 5G's role in autonomous vehicles is also being tested with a driverless minibus that serves as a mobile retail store and can be hailed by customers signaling with their hands.
This article first appeared on IoT World Today - Subscribe to get the latest IoT news and content straight to your inbox.
Keep up with the ever-evolving AI landscape
Unlock exclusive AI content by subscribing to our newsletter!!
You May Also Like
---