Open source platform aims to speed up autonomous car development
Open source platform aims to speed up autonomous car development
Project ASLAN promises easy to install, fully documented and stable self-driving software for specific low-speed urban autonomous applications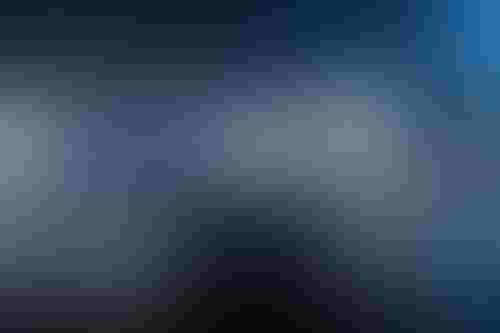 Project ASLAN promises easy to install, fully documented and stable self-driving software for specific low-speed urban autonomous applications
An open source car software platform has been launched in an effort to speed up the introduction of autonomous vehicles in urban environments.
Project ASLAN is a global initiative aimed at realizing the benefits of low-speed (up to 20mph) autonomous mobility, with an emphasis on collaboration and open standards.
The project brings together experts from commercial enterprise, leading technology universities, transport authorities and self-driving hardware and software engineers from across Europe, Australia and Asia.
Specific focus
The self-driving software stack is described as completely open, free and rapidly deployable, designed to reduce the excessive costs required in developing driverless vehicles.
The platform promises mature code combined with plug-and-play ease of use, since it's based on ROS, an extensive open robotics framework built and maintained by thousands of engineers and developers.
Project ASLAN believes that by focusing on the specific area of low-speed vehicles in urban areas, and embracing the open source approach, it can make more significant progress quicker.
The open source code, resources and data from 22 autonomous vehicles currently being trialed in locations as diverse as Hong Kong and the UK is free to download from the project ASLAN website.
The solution has been designed by engineers, for engineers, and includes tutorials and quick-start guides. Project ASLAN promises that users can install and run an autonomous vehicle or integrated simulation in just 30 minutes.
Among organizations involved in the launch are HAN University of Applied Sciences in Holland, Coventry University in the UK, Melbourne's Monash University, LiDAR expert RoboSense, urban mobility company StreetDrone, cyber security firm Enkrypta, the UK's mapping agency Ordnance Survey, and the Remote Applications in Challenging Environments (RACE) test facility in Oxford.
Monash university Professor Hai L Vu said: "Open source has been an approach that has led to quantum shifts in development, from the complete redefinition of how the world manages servers using Linux to the huge strides Open Robotics have achieved in robotic technology with ROS. I am confident that ASLAN will achieve the same success by catalyzing the progression of slow-speed driverless solutions for the world's cities."
Mike Potts, CEO of StreetDrone, added: "The group that has set this initiative underway welcomes new companies and individuals who share ASLAN's ambition as the promise of autonomous vehicles has been unfulfilled for too long. Collaboration and Project ASLAN are the remedy for that."
Keep up with the ever-evolving AI landscape
Unlock exclusive AI content by subscribing to our newsletter!!
You May Also Like
---