Over 2000+ Of America's leading corporates in attendance at 2017 AI Summit San Francisco
Over 2000+ Of America's leading corporates in attendance at 2017 AI Summit San Francisco
Over 2000+ Of America's leading corporates in attendance at 2017 AI Summit San Francisco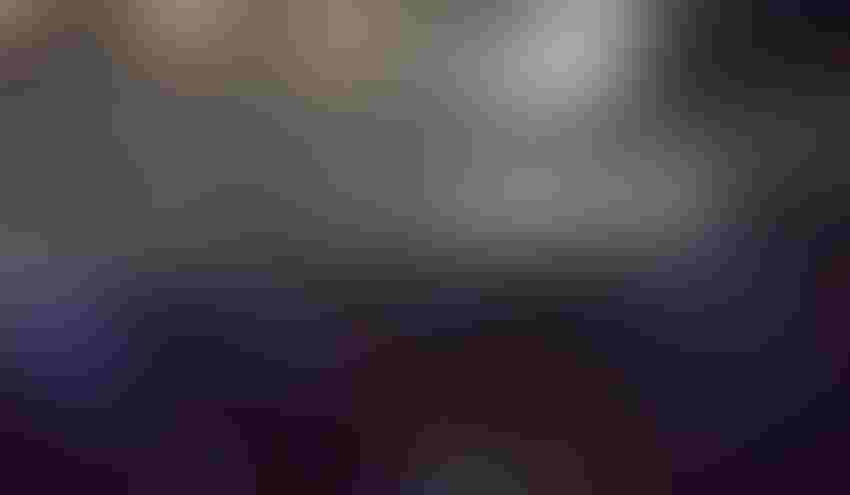 The AI Revolution is here to transform and augment business and take society to new frontiers. We have certainly seen this in action this week at the fantastic AI Summit San Francisco 2017. Over 2000+ members of America's leading corporations attended the two-day event - the largest of its kind in the world.
Bringing together an unprecedented number of C-level executives from every industry, along with technical experts from firms at the cutting edge of AI development and deployment, the event saw over 2000+ members of the world's leading corporations, start-ups, and organisations descend upon the Regency Center in San Francisco to share expertise and gain new insights into the application of AI and machine learning in business.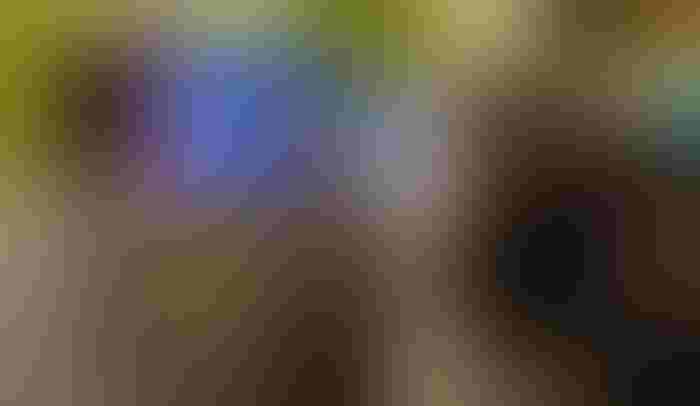 The Demo Zone was heaving today. We caught product demonstrations from identity verification experts Onfido, interactive video start-up Wirewax, StatusToday, and more of the six companies brought to the summit by the UK Department of International Trade.
https://twitter.com/WIREWAX/status/913506234996686848
https://twitter.com/DeepMotionInc/status/913118973998198784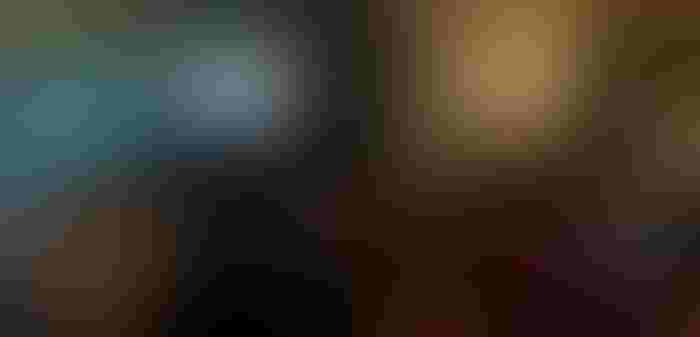 Crowds of 1200+ in Stream A
One of the busiest events of the day was no doubt Magnus Hyttsten's keynote speech in Stream A. Magnus is a Senior Developer Advocate for Google Tensorflow. His address, entitled 'Pushing the boundaries of machine learning: A case of simplification & scale', attracted an audience of over 1200 people. Magnus explored the urgency for companies to deploy deep learning today, as well as talking about how companies could simplify their approach to AI in order to get off the ground quickly.
https://twitter.com/Business_AI/status/913468407974043649
https://twitter.com/natebischoff/status/913463475460083712
https://twitter.com/Business_AI/status/913457342343127040
Meanwhile, Beth Smith, General Manager of IBM Watson, delivered an excellent keynote detailing how companies can leverage their own data along with AI expertise to perfect their decisionmaking processes. Her focus was on meeting enterprise challenges in a practical, pragmatic way, and her speech went a long way in demystifying the applications of AI across all levels of business.
https://twitter.com/Ronan_Ovum/status/913465109757829120
https://twitter.com/Business_AI/status/913512113372413952
Other speeches of note included Zendesk, whose SVP of Product Development, Adrian McDermott, alongside GM & Vice President of Guide, Jason Maynard, took to the stage to illustrate how AI and deep learning can generate huge customer satisfaction through enhanced prediction. Roy Smythe, Chief Medical Officer of Philips, delivered an excellent speech on how AI is improving health outcomes at all levels of healthcare, telling us that he believes that events like The AI Summit are integral to bringing healthcare professionals and clinicians onboard by articulating clear use cases for the technology.
Meanwhile, Catherine Havasi, CEO of Luminoso, called for a form of natural language understanding Luminoso calls 'Transfer Learning', which enables algorithms to translate and recognise input data in an exponential range of different contexts - from speech to text and video. "I think that one of the things that we really want to push forward is gaining a deeper understanding of language. A lot of that is understanding the intricacies," Catherine outlined in an interview with AI Business. "Getting all the different languages is going to be really important; the not so easy languages, emerging languages and lesser spoken ones. Understanding people in their native tongue," she noted. "I think we're going to make leaps and bounds in that area."
https://twitter.com/Business_AI/status/913516520545718272
https://twitter.com/Business_AI/status/913500749744586752
https://twitter.com/Business_AI/status/913487175232086016
On the exhibition floor
https://twitter.com/Business_AI/status/913494283017060352
https://twitter.com/Business_AI/status/913464200684384256
https://twitter.com/Business_AI/status/913460304259964928
The expo area was heaving yesterday, proving to be the networking and conversational focal point of the event. Attendees came here for detailed, engaging conversations with top UK AI start-ups, global consultancy experts PwC, KPMG, and Sapient Razorfish; tech giants such as Microsoft, Nvidia, Intel, and Amazon Web Services; a range of start-ups; finance heavyweights Morgan Stanley, and many more. These conversations were as important as the range of keynote speeches in cutting through the hype and confusion surrounding AI, as the booths were run by organisations already using the technology throughout their services and operations - which ultimately gave delegates the chance to ask important questions and make vital connections.
https://twitter.com/Business_AI/status/913475274829729792
Technical Expertise on Display at Stream I
Stream I proved to be yet another hotbed of technical expertise, with speakers such as Dr. Eric Petajan, Principal Systems Engineer from AT&T, Vadim Kutsyy, Distinguished Architect of Data Science with PayPal, and Kyle Thomas, Global Head of Sales and Business Development with Intel Saffron. Japjit Tulsi, VP of Engineering at eBay, was a particular highlight. He discussed the ways in which machine learning is transforming e-commerce by generating a truly personalized shopping experience.
"It starts with vision," Japjit argued. "If you put forth a strong vision on where the company is going to take AI at a very fundamental level, then convincing candidates and startups to come and join you becomes a very easy proposition. eBay as a technology company has been able to attract considerable talent over various domains, given the strong grounding it possesses in machine learning and AI."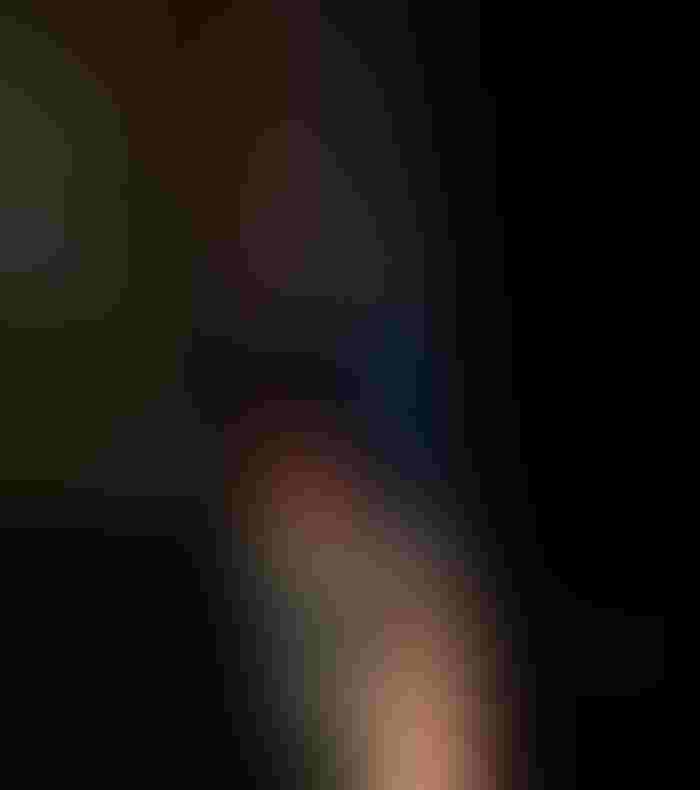 https://twitter.com/NvidiaAI/status/913164987907977216
https://twitter.com/Business_AI/status/913497117695414272
https://twitter.com/Business_AI/status/913470193615044608
Hands-on Practical Expertise At Stream S Workshops
Meanwhile in our new workshop feature Stream S deep learning was the topic of the day. Attendees could pre-book sessions where they would gain hands-on tools for deploying AI within their operations using a roundtable format. We caught a glimpse of Amir Banifatemi, AI Lead at XPRIZE, delivering his sessions 'How to use AI for impact'. Amazon Web Services and NVIDIA followed shortly afterwards with Sunil Mallya, Deep Learning Solutions Architect at AWS, and Patrick Donnelly, Solutions Architect with NVIDIA. They provided an overview of the key ingredients in deep learning while live training a mini network to demonstrate its application and potential. They took a tour through successful deep learning architectures in relation to clear examples in retail, IoT, and recommendation engines, followed by an overview of the model building lifecycle and the role of cloud-based GPU hardware.
https://twitter.com/NvidiaAI/status/913484217379569664
https://twitter.com/natebischoff/status/913481281911975936
https://twitter.com/NvidiaAI/status/913504782723072000
https://twitter.com/Business_AI/status/913470709900251136
This year was no doubt the greatest AI Summit San Francisco yet, and we can't wait to see what's to come next year and in the upcoming summits in Zurich and New York. We would love to hear your thoughts and experiences from the AI Summit. Do not hesitate to tweet #AISummit and get in touch with us @ [email protected]
Keep up with the ever-evolving AI landscape
Unlock exclusive AI content by subscribing to our newsletter!!
You May Also Like
---