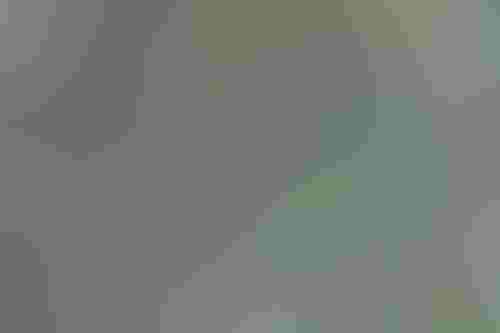 Silicon Valley libertarian mindset meets its limits
Several artificial intelligence startups and foundations in the US have taken out Paycheck Protection Program loans.
PPP was created as part of the $2 trillion CARES Act, aimed at retaining jobs during the COVID-19 pandemic and fighting its economic fallout.
Turning to the government
On the list of more than 660,000 companies that received more than $150,000 in loans was 'the Partnership on AI to Benefit People and Society.'
The Partnership is a US-led alliance promoting the ethical development and deployment of AI technologies, and includes Amazon, Google, and Microsoft among its members, as well as Japanese companies like SoftBank and Sony, and South Korea's Samsung. With US-China relations souring, Chinese tech giant Baidu left last month. The group took out a loan of $350k-$1m, to help retain 29 jobs.
The similarly named Artificial Intelligence Foundation took out roughly the same amount, saving 59 jobs. Despite the name, it is a for-profit business that has raised more than $10m to develop personalized, AI-based agents, including a 'Digital Deepak' Chopra. We downloaded Digital Deepak to ask what the company will use its PPP loan for, but were told to join a waiting list.
The hard-science focused Noble Artificial Intelligence took out between $150k and $350k for 12 jobs. It develops AI for R&D, most recently offering free access to its platform to COVID-19 researchers.
A number of self-driving vehicle startups and equipment suppliers also sought loans, including Pronto.ai, founded by Anthony Levandowski, who is awaiting sentencing for using Waymo trade secrets while employed at Uber.
The company took out a loan of at least $350k for 17 jobs. With $1m-$2m in loans, autonomous trucking company Kodiak Robotics plans to keep 87 jobs.
TuSimple, another self-driving trucking company, will keep 324 jobs thanks to a loan of between $2m and $5m. In June, TechCrunch reported that the company had hired investment bank Morgan Stanley to help it raise an additional $250 million from investors.
Last week, TuSimple announced that it had teamed up with UPS, Xpress Enterprises, Penske Truck Leasing, and Berkshire Hathaway-owned grocery and food-service distributor McLane to build a coast-to-coast autonomous trucking network.
Electric car company Faraday Future, which has self-driving ambitions, loaned $5m-$10m for 237 jobs. It has long struggled – we profiled its complicated journey in May.
Chinese EV startups Byton, Nio, and Karma Automotive were also in favor of PPP loans – each getting between $5m and $10m. Byton, which furloughed hundreds of employees in April, said it would use the money to keep 387 jobs. But last week it announced it would stop operations for at least six months, and laid off North American workers.
Nio, which reduced its headcount last year, said it would save 204 US jobs with the loan. In June, a local government in Hefei, China, provided it with a $1bn bailout package.
Karma Automotive, which emerged out of the bankrupt 'Tesla Killer' Fisker, said it would keep 463 jobs thanks to the loan. It also went through multiple layoff rounds last year.
Chinese automotive startups Saleen and Mullen Technologies, as well as the US research and development center of Chinese state-owned automaker Chang'an Automobile, all received between $350k and $1 million.
Bluespace.ai, which wants to build autonomous driving systems for mass transit and raised $3.5m in December, received at least $150k to save five jobs. Loaning the same amount was driver assistance app Comma.AI.
Then comes Velodyne, which builds the majority of the LiDAR sensors that help self-driving cars understand their environment. It took out a $5m-10m loan for 450 jobs. In the same loan bracket was its rival LiDAR developer Luminar, which will retain 341 jobs.
Engineer.ai took out $1m-$2m to save 38 jobs. It claims to have created an artificial intelligence-assisted app development platform, raising nearly $30m from SoftBank. But a 2019 Wall Street Journal report uncovered that humans still did most of the work, with AI functionality heavily overstated. That year, its chief business officer Robert Holdheim sued the company for misleading investors.
AI-based virtual assistant specialist Kore.ai received between $350k and $1m for 33 jobs.
Enterprise artificial intelligence company Semantic AI took a loan out for $1m-$2m, saving 55 jobs. Another small business, Landing AI, received $350,000-$1m for an undisclosed number of jobs.
AbsolutData, an enterprise AI firm unrelated to the vodka brand, took out $350k-$1m for 65 jobs. For the same amount, AI-powered enterprise data transparency and monetization platform Helios Data retained 15 jobs.
'Cognitive' supply chain management company LevaData joined the $350k-$1m club, saving 24 jobs.
Nimble Data Technologies (not to be confused with the storage company) borrowed $150k-$350k for 17 jobs. Operating under the name Crest Data Systems, it develops AI and orchestration tools for businesses.
Robust AI, which hopes to build an industrial-grade cognitive platform for robots, took out a $150k-$350k loan for 11 jobs. It previously received an investment from Playground Global, a venture fund established by Andy Rubin – but the Android creator's involvement has since been downplayed due to sexual harassment allegations while he was at Google.
Autonomous robot company Tomahawk Robotics took out $350k-$1m for 21 jobs. Conversational search engine Searchable.ai, which is yet to launch a product off the back of a $4m funding round in June, took out a loan of $150k-$350k for seven jobs.
Zenabi Data, which claims its AI can improve everything from fraud detection to supply chains, loaned $350k-$1m. VEDA Data Solutions, which uses AI on healthcare directories, raised $5m in December. A few months later it took out a PPP loan of $150k-$350k to save 19 jobs.
Rekall.ai, a company so vague AI Business could not ascertain exactly what they do (although it's something to do with crypto), received $150k-$350k for 12 jobs.
Document, invoice, and loan processing company SoftWorks AI took out a loan of its own. It saved 19 jobs for $150k-$350k.
Encrypted traffic security company CounterFlow AI also took out at least $150k, saving 14 jobs.
Wave Computing took out a huge $2m-$5m loan for just 29 jobs at the end of April – two days after it filed for bankruptcy. The once-promising AI processor company lost its CEO in December, and has struggled with high debt.
Federal officials claim that the $521 billion in PPP loans supported over 51 million jobs nationwide.
Keep up with the ever-evolving AI landscape
Unlock exclusive AI content by subscribing to our newsletter.
You May Also Like
---