Penn Medicine study uses AI to find treatments for Alzheimer's
Penn Medicine study uses AI to find treatments for Alzheimer's
The project will combine and analyze data from more than 60,000 patients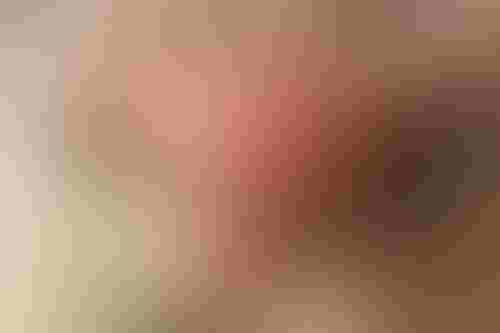 The project will combine and analyze data from more than 60,000 patients
Researchers at the Perelman School of Medicine at the University of Pennsylvania are teaming up with 11 other research centers to apply advanced AI to find more effective treatments for Alzheimer's disease.
Backed by an $18 million grant from the National Institute on Aging at the National Institutes of Health (NIH), the study will work to identify biomarkers, or early signs of the disease.
The researchers plan to use advanced AI methods to determine patterns in genetic, imaging, and clinical data from more than 60,000 Alzheimer's patients, which the university calls "one of the largest and most ambitious research undertakings of its kind."
Secrets of the brain
"Brain aging and neurodegenerative diseases, among which Alzheimer's is the most frequent, are highly heterogeneous," said Christos Davatzikos, professor of radiology and director of the Center for Biomedical Image Computing and Analytics at Penn Medicine. "This is an unprecedented attempt to dissect that heterogeneity, which may help inform treatment, as well as future clinical trials."
Drug trials with Alzheimer's patients often fail due to the diversity within the patient population.
"We know that there are complex patterns in the brain that we may not be able to detect visually," explained Li Shen, professor of informatics at Penn Medicine. "There may not be a single genetic marker that puts someone at high-risk for Alzheimer's, but rather a combination of genes that may form a pattern and create a perfect storm. Machine learning can help to combine large datasets and tease out a complex pattern that couldn't be seen before."
The project's first goal is to find a relationship between genes, imaging, and clinical symptoms, in order to identify the patterns predicting Alzheimer's, and sub-types of the disease.
The findings will then be used to create a predictive model of cognitive decline to help determine treatment options for future patients.
"We want to redefine the term 'Alzheimer's disease,'" Davatzikos said. "The truth is that a treatment that works for one set of patients, may not work for another."
Keep up with the ever-evolving AI landscape
Unlock exclusive AI content by subscribing to our newsletter!!
You May Also Like
---