Pentagon to become 'AI-ready' through implementation exercises, infrastructure upgrades
Pentagon to become 'AI-ready' through implementation exercises, infrastructure upgrades
"We will ensure that DoD data is visible, accessible, understandable, linked, trustworthy, interoperable, and secure"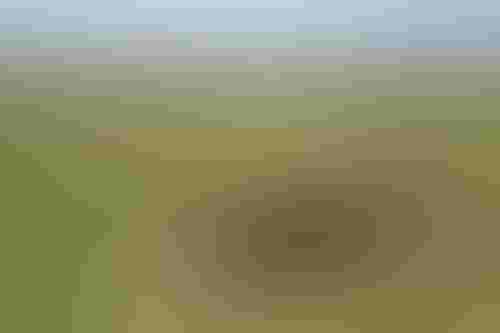 Introducing ADA
The Pentagon is set to undertake an AI-focused initiative in the hopes of better managing its data, deputy secretary of defense Kathleen Hicks has announced.
Speaking at the virtual DoD AI Symposium, secretary Hicks unveiled the DoD AI and Data Acceleration initiative (ADA), saying it would speed up the deployment of AI-dependent concepts like joint all-domain command and control.
"ADA will generate foundational capabilities through a series of implementation experiments or exercises, each one purposely building understanding through successive and incremental learning," she said.
'A concrete path forward'
The Pentagon, like the vast majority of the US government agencies, has been looking to improve its ability to effectively leverage artificial intelligence.
The Department of Defense undertook a 15-month long consultation with leading AI experts in commercial industries, government, and academia, which culminated in the adoption of a set of ethical AI principles in February 2020.
Those principles cover five pillars – responsibility, equitability, traceability, reliability, and governability – with the department saying those areas "assist the US military in upholding legal, ethical and policy commitments in the field of AI."
The Pentagon will build atop those principles, aiming to establish strong data foundations to become "AI-ready," Hicks told attendees.
"Data enables the creation of algorithmic models, and with the right data we are able to take concepts and ideas and turn them into reality," she said. "We will ensure that DoD data is visible, accessible, understandable, linked, trustworthy, interoperable, and secure."
As part of ADA, the Pentagon will be undertaking upgrades to its network infrastructure, as well as developing data and operational platforms designed for real-time sensor data fusion, automated command-and-control tasking, and autonomous system integration.
"These will enable open-data standard architecture and the production of scalable, testable, and repeatable data workflows, which facilitate cross-domain and cross-component experimentation and development," Hicks said.
"The ADA initiative recognizes the challenges that we are facing and provides a systematized method to harness data and AI. It creates a concrete path forward for a mission space that has too often appeared to be more rhetoric than action."
Earlier this month, the Senate passed a bipartisan bill granting sizable funding to domestic AI research in order to combat China's growing technological might.
Echoing similar sentiments, Hicks said the US defense department "will match [China's] resources to strategy, strategy to policies, and policies to the will of the American people."
"AI is one such area where we are moving from the rhetoric of disruption to its implementation," she added.
Days prior to the DOD announcement, the White House appointed a 12-person strong task force comprising of AI experts to provide the government with recommendations on AI governance, privacy, and security.
Keep up with the ever-evolving AI landscape
Unlock exclusive AI content by subscribing to our newsletter!!
You May Also Like
---