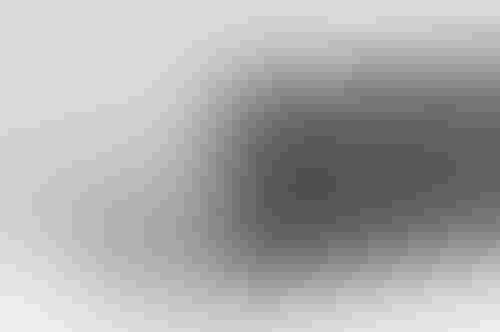 MIT spin-off uses light to run inference workloads
A chip startup that uses light for processing instead of electricity has raised $80m in a Series B.
Photonic chip develoer Lightmatter was spun out of work its founders started at MIT, launching in 2017 and quickly raising $11m in a round led by Baidu Ventures.
The company soon brought in another $22m from investors including Google Ventures. The most recent round was led by Viking Global Investors, with participation from GV, Hewlett Packard Enterprise (HPE), Lockheed Martin, Matrix Partners, SIP Global Partners, Spark Capital, and others.
Lightmatter also added Dropbox's former COO, Olivia Nottebohm, to its board of directors.
Let there be money: and there was money
"This investment is a strong endorsement of our approach to delivering higher performance, lower environmental impact AI compute solutions to the global technology community," Lightmatter co-founder and CEO, Nick Harris, said.
"Funds will be used to accelerate production and go-to-market of our first generation roadmap products, and build out our sales and operations teams."
Earlier this year, Lightmatter revealed its first photonic product: Envise.
The system will be sold later this year as a 4U server blade, with 16 Envise chips, two AMD Epyc 7002 CPUs, 1TB of DDR4 DRAM, and 3TB of solid-state memory.
Instead of using electrons for processing like traditional semiconductors, Envise splits and mixes beams of light to run artificial intelligence workloads.
At its core, the system relies on a device known as a Mach–Zehnder interferometer, first discovered in 1892. What Lightmatter has managed to do is fit a bunch of nanometer-scale Mach-Zehnder interferometers onto a chip, each of which splits light into two different beams.
Each beam takes a different path, before being recombined. Should the paths be identical, the resulting beam will look like the original input. But if one beam travels a longer distance, it will no longer be in phase with the other.
This difference is used for compute, instead of the 1 or 0 state of an electron-based transistor. This can reduce the power and cooling demands of processing – with the Lightmatter claiming a seven-fold energy efficiency improvement over Nvidia's A100 in some tasks – but at the cost of accuracy.
Because it is an analog measurement, and not a simple digital 1 or 0, there is an inherent issue with absolute accuracy.
For now, Envise is targeted at inference tasks, where the chip runs pre-trained algorithms, instead of the more compute-intensive training workloads that require better accuracy.
"Lightmatter has rewritten the rules of processor performance by creating a next-generation computing platform built for artificial intelligence," said Santo Politi, founder and general partner at Spark Capital.
"Since first partnering with the team in 2018, they have already delivered a photonic computer that is 10x faster than anything on the market while using less energy. I am confident this is just the beginning of their journey, and I'm delighted to continue to invest in the Lightmatter team, whose breakthroughs will usher us into the future."
Keep up with the ever-evolving AI landscape
Unlock exclusive AI content by subscribing to our newsletter!!
You May Also Like
---