Quantum Summit 2022: UK government invests in quantum computing
Quantum Summit 2022: UK government invests in quantum computing
Investment in U.K. quantum technologies program expected to pass $1.2 billion by 2024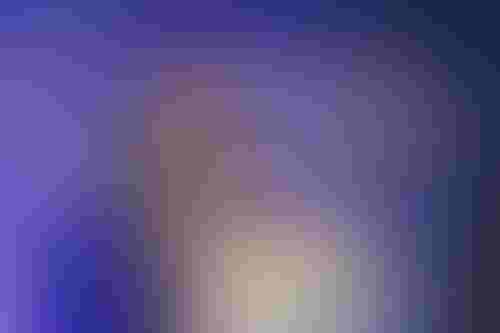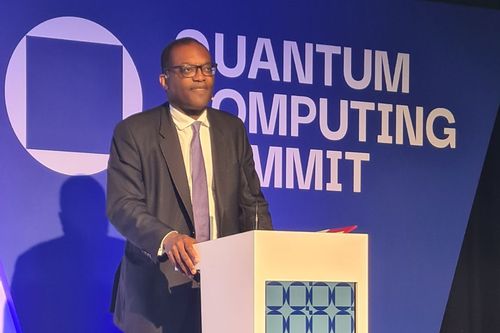 Investment in U.K. quantum technologies program expected to pass $1.2 billion by 2024
Speaking on day one of the Quantum Computing Summit London, Secretary of State for Business, Energy and Industrial Strategy Kwasi Kwarteng spoke on how U.K. Government investment in quantum computing will benefit the national and global economy.
Kwarteng began by setting out the technology investment landscape. The government has allocated an R&D budget of around $48 billion (£40 billion) over the next three years, which he said was a marked step up in terms of trying to drive Britain as a science superpower. 
Kwarteng went on to describe quantum computing as a transformative power, saying: "A lot of the tech that we thought was futuristic and unattainable only a few years ago, can become a reality." 
Toward that end, he announced that the National Quantum Computing Centre (NQCC) has launched a program to help build quantum literacy and share knowledge.
"This is a prize that has the potential to revolutionize the world as we know it," Kwarteng said. "It's not there yet, and that's why in my department we were very clear that quantum should be a part of our innovation strategy."
Kwarteng identified startups as being key to the successful uptake of quantum computing and said that in the coming months his department will launch a quantum strategy, setting out a new direction for the sector. This will focus on supporting early-stage businesses by maximizing the deployment of private capital and attracting private investments. 
"Quantum strategy will take a mission-led approach to tackle the challenges of our time," he said. "We can use quantum computing to massively accelerate drug development and the rollout of medicines. We can use it, for example, to tackle climate change; to model a new way of producing such things as fertilizers, which could lead to massively-reduced carbon emissions."
Kwarteng said the quantum computing industry would play a key role in the development of quantum technologies in the U.K., with public and private investment in the UK Quantum Technologies program estimated to pass $1.2 billion (£1 billion) by 2024. 
Kwarteng concluded by saying: "We know that technology won't solve all the problems of the human condition, but we do know that here in the U.K., particularly in London, we have a huge pool of talent. We've got brainpower, we've got engineers, and ideas coming out of forums such as this and out of our universities should be harnessed to the best effect."
"By championing, investing in and championing innovation now, the UK would ensure that we have the tools of influence, not only to have an impact on the world but, critically, to improve the lives of our fellow citizens and people across the world. We need to pursue an international order which is based on democratic values based on respect for the individual, but we also need to bolster our security and maintain our military advantage so that we can contribute to shaping the best world and building our most resilient economy."
Keep up with the ever-evolving AI landscape
Unlock exclusive AI content by subscribing to our newsletter!!
You May Also Like
---