Research: 87 percent of US agriculture businesses are already using AI
Research: 87 percent of US agriculture businesses are already using AI
Agriculture follows the insurance and exhibitions industries for AI adoption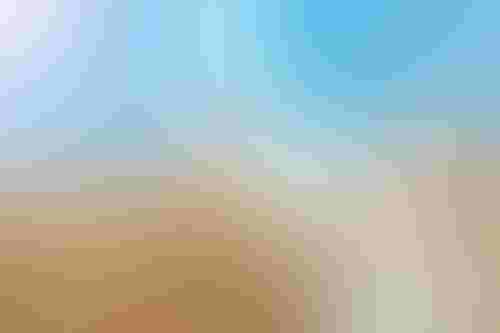 Adoption grows 10 percent year-on-year
Around 87 percent of agriculture businesses in the US are using AI technologies, a new report from RELX and Proagrica has revealed.
The report suggested that these organizations are accelerating their deployments, with the number growing 10 percent year-on-year.
The findings come from the annual 2021 RELX Emerging Tech Study, carried out by IPSOS Mori.
Of the nearly 1,000 senior executives interviewed, 91 percent said they felt ethical standards in the development and use of emerging technologies can represent a competitive advantage for businesses.
"These figures suggest that the sector is in step with other major industries when it comes to innovation and embracing technological advances," the report noted.
"Investment in emerging technologies has been a fixture of the ag sector, even before the pandemic, and these latest figures confirm that this is an industry that is always looking to innovate," said Lindsay Suddon, chief strategy officer at Proagrica.
"It also shows that the ag sector is heading in the right direction in embracing technology to build in greater efficiencies. This bodes well for the next generation of growers, who will expect technological literacy across the sector, which will only bring further success, and therefore more innovation."
Building bridges
The report focused on eight sectors – with agriculture only second to the insurance and exhibitions industries for AI adoption.
A total of 88 percent of executives in these industries reported they used AI within their organizations.
The ag sector's spending on training also grew, with nine in ten (90 percent) of businesses in this category offering training on AI technologies, up from 87 percent in 2020, and higher than an industry average of 83 percent.
"The study also suggests the ag sector is waking up to the limitations tech fragmentation has placed upon it," Suddon said.
"89 percent of execs feel countries should now share tech and resources, suggesting that we are one step closer to building bridges across the supply chain.
"Technologies such as AI have the potential to anonymize data while helping to uncover insight that creates new opportunities. Farmers will no longer have to be worried about relinquishing their IP, which will encourage greater collaboration and ultimately growth."
The average adoption of AI technologies across verticals tracked by the report in the US reached 81 percent, up 33 percentage points since 2018.
Just under half (48 percent) of organizations said they've increased their data scientist or other technologist headcounts to support the use of AI technologies.
And 39 percent of respondents who said AI had a negative impact on their industry stated it was due to the requirements for more training or upskilling of workers.
Over the next few weeks, we'll be interviewing innovative startups and hearing from some of the market's biggest players to find out how AI and computer vision are changing agriculture for the better.
Check out our market overview, as we ask: can AI help save the farming industry?
Keep up with the ever-evolving AI landscape
Unlock exclusive AI content by subscribing to our newsletter!!
You May Also Like
---