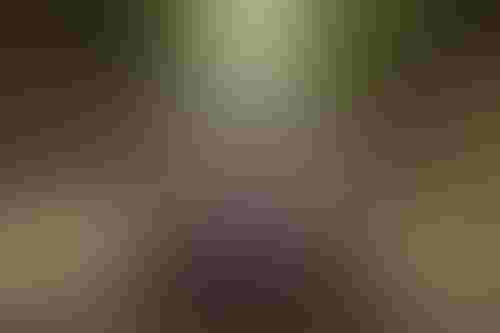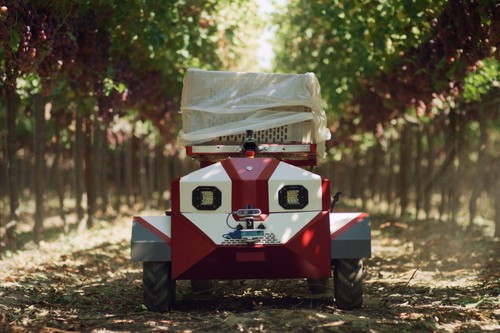 Future Acres claims the machine pays for itself in just 80 days
California-based Future Acres has emerged from stealth with the announcement of Carry, an autonomous, electric harvesting companion, which helps farmers gather hand-picked crops faster, more efficiently, and with less physical strain.
Carry is able to transport up to 500 pounds of crops on all terrain and in all kinds of weather.
Equipped with a hot-swappable battery that permits 7-10 hours of operation across a range of up to 10 miles, Carry follows farmers around for a full day's work and once full, autonomously travels from the field back to the farm where produce can be unloaded.
Its machine learning and computer vision capabilities allow the vehicle to avoid obstacles such as trees and people, and to collect and apply data to further enhance its precision.
The agricultural industry is facing a raft of challenges: bankruptcies in the sector hit an all-time high even before COVID struck, and the arrival of the pandemic has only exacerbated existing issues. According to the Food and Agricultural Policy Research Institute, farm income is expected to fall 12% in 2021, while expenses are set to increase by $8.6 billion compared to 2020.
At the same time, farmers are tasked with producing more food than ever before to meet growing global population demands. By 2050 there could be as many as 10 billion mouths to feed on the planet.
Lightening the load
According to Future Acres, Carry can help farmers boost production efficiency by up to 30%, and one unit operating on a field farm could result in up to $13,500 in efficiency gain per person. The company claims the machine can pay for itself in just 80 days, and brings about additional benefits, such as lessening the physical toll on workers which can erode efficiency and result in added expense in the event of injuries.
"The agricultural industry is facing a seemingly never-ending list of challenges on a financial, worker and sustainability level," said Suma Reddy, CEO of Future Acres. "Our vision with Carry was to develop a tool and system that could help alleviate these stressors and move the industry forward by providing a helpful operational solution capable of supporting workers by reducing the physical toll – back pain, twisted ankles and shoulder inquires no longer need to be the normal.
"Carry is the future of harvesting and will make an immediate impact on the lives of those in the field each and every day, all while reducing costs and helping farmers to stay profitable."
Future Acres hopes to raise up to $3 million in seed capital via equity crowdfunding platform Seedinvest, and plans to bring Carry to small- and medium-sized farms throughout the United States. Looking ahead, the company says it aims to introduce additional features that would enable the machine to measure pesticide use and crop health, as well as tracking yield, quality and waste, ultimately helping farmers create a higher quality, more sustainable food system.
Keep up with the ever-evolving AI landscape
Unlock exclusive AI content by subscribing to our newsletter.
You May Also Like
---