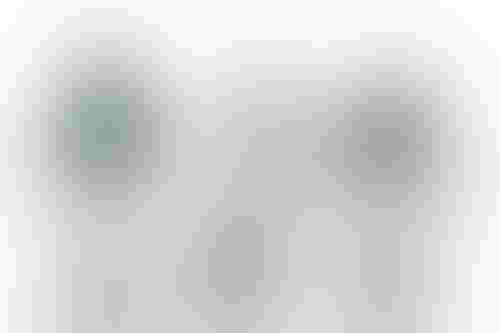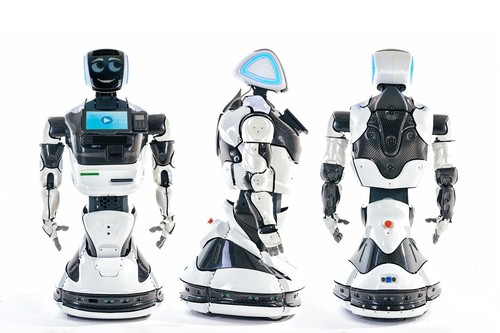 Promobot is incapable of brutality
Abu Dhabi police have a new recruit – a Russian-made robot that can carry out patrols and video surveillance, and check people's body temperature.
The robot was built by Promobot, a company based in Perm, near the Ural Mountains.
Promobot claims to be the largest service robotics manufacturer in Northern and Eastern Europe.
Spun out of the state-sponsored Skolkovo tech cluster, the company combines expertise in AI, neural networks, mechatronics and electronics, as well as autonomous navigation, speech recognition and human-machine interaction.
Robo cop
The robot that joined the Abu Dhabi force uses a facial recognition system to identify police colleagues and wanted criminals. It's fluent in both Arabic and English, and boasts a database with several thousand questions and answers.
It is a version of Promobot's V.4 platform, which is capable of speaking up to 12 languages, offers autonomous movement, and is height adjustable.
According to Oleg Kivokurtsev, founder and development director at Promobot, the main benefit of police robots is reliability. "The robot negates so-called human error. It does not get tired, it is never rude to visitors, never late to work and most importantly, never makes mistakes," he told Sputnik.
The company's robots are currently employed by the Kazakhstan Police, a mobile operator in Turkey, the National Bank of Oman and Russian municipal services offices.
Besides the configurable Promobot V.4, the company also makes Robo-C, a "humanoid robot" intended to act as a companion that can communicate with people, and express emotions using its face.
Promobot claims Robo-C can be made to resemble any human on earth. The technology got it into trouble earlier this year, after movie star and former Governor of California Arnold Schwarzenegger took exception to the fact that Promobot had used his image on a robot shown at the Consumer Electronics Show in Las Vegas.
A cease and desist letter was fired off, but when the robot appeared again at the New York Toy Fair, a lawsuit was filed for misappropriation of Schwarzenegger's right of publicity.
The Terminator is said to be seeking an injunction blocking Promobot from using his face and voice, along with $10 million, any profits made off the robot, and punitive damages and legal fees.
Keep up with the ever-evolving AI landscape
Unlock exclusive AI content by subscribing to our newsletter.
You May Also Like
---