SAS AI technologies continue to grow with open integration
SAS AI technologies continue to grow with open integration
Susan Kahler from SAS talks advanced analytics, open source, and using computer vision to fight cancer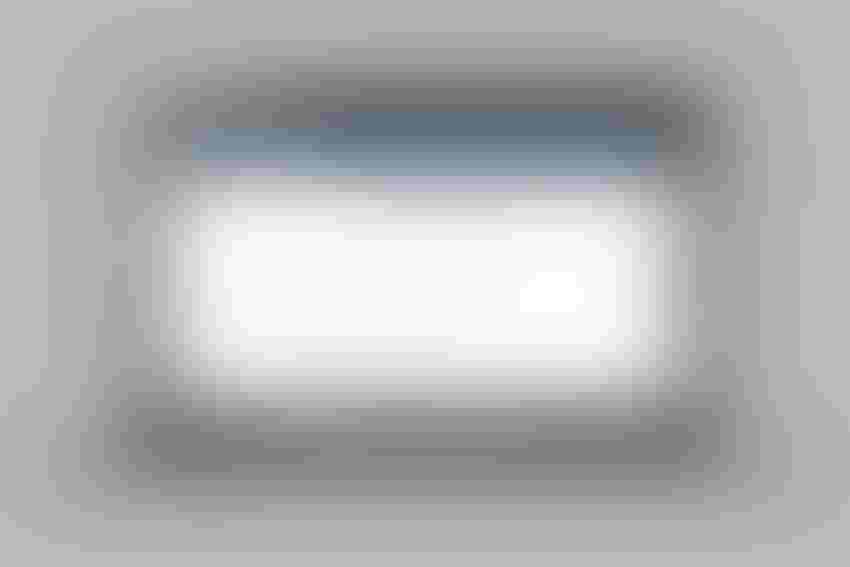 Susan Kahler from SAS talks advanced analytics, open source, and using computer vision to fight cancer
SAS, the global analytics software powerhouse, has been experimenting with machine learning longer than most. Today, it supports dozens of types of machine learning algorithms across flagship products like Enterprise Miner and Viya.
To find out more about the company's increased investment in AI, innovation in open source, and what machine learning can do for medical diagnosis, AI Business talked to Susan Kahler, global product marketing manager for AI at SAS.
AIB: Open source technologies like Linux and Apache Web Server are the foundations of the digital world. How important is the open source model to the developments in AI and machine learning?
SK: It is very important. Open source has made significant contributions to AI and machine learning, and we engage with the open source community and look for partnerships. There are a number of ways SAS supports open source tools:
You can write Python or R code directly into SAS;

You can make API calls from SAS into Python or R or the other way;

You can leverage open source libraries such as SAS Deep Learning with Python (DLPy) on GitHub in computer vision.
AIB: What are the main benefits of integrating open source tools in your enterprise environment?
SK: An enterprise has a diverse set of needs and the analytics are diverse as well. We view SAS as an open platform that not only delivers advanced analytics and AI capabilities, but one that unifies a broad ecosystem of open source analytics functions as well. The benefits of a unified analytics systems is that it enables data-driven decisions on a larger and more inclusive scale.
AIB: What effect has the development of AI had on the analytics software market?
SK: AI has accelerated the adoption of advanced analytics. SAS has been delivering capabilities such as machine learning and text analytics for quite some time. However, there is new realization of the benefits of analytics from a diverse set of customers. There are new use cases, new customer challenges.
We are seeing more of our customers deploy in the cloud, in containers, and even on drone devices. It's an exciting time to be at SAS right now and we have a broad set of customers that see the possibilities in advanced analytics and AI.
AIB: Has the recent renaissance in AI research enabled SAS to offer new products and services?
SK: While SAS has been doing machine learning for quite some time, we are innovating in areas such as Computer Vision, Natural Language Processing, and Deep Learning.
AIB: Can we talk about the specific example of Computer Vision – can this AI technology be used to assist with data collection and analysis?
SK: One of my favorite computer vision case studies is about Amsterdam University Medical Center or AUMC. They are using computer vision from SAS to monitor the progression of tumors in the liver using DICOM [Digital Imaging and Communications in Medicine] images from CT scans. Those patients with large tumors may need to undergo chemotherapy to shrink them, prior to being considered as candidates for surgical removal.
After a treatment period, the tumors are manually evaluated by radiologists using CT scans. At that time, radiologists can see if a tumor has shrunk or if its appearance has changed. The results of this evaluation determine the next steps for a patient's plan of care, such as surgery or the application of a different chemotherapy regimen or other alternatives.
The project started by training a deep learning model with data from 52 cancer patients. Every pixel of 1,380 metastases was analyzed and segmented. This taught the system how to instantly identify tumor characteristics. After the deep learning model is trained, it can then be deployed to evaluate new images.
Ultimately computer vision can augment radiologists and make the image interpretation process more cost-effective, faster and more accurate. The ultimate goal is to achieve a better patient outcome facilitated by the use of computer vision.
AIB: What are the industries where a combination of analytics and computer vision can deliver the most value?
SK: We see adoption of computer vision lead by the healthcare, manufacturing and government industries.
Get the newsletter
From automation advancements to policy announcements, stay ahead of the curve with the bi-weekly AI Business newsletter.