Self-driving startup Argo AI is now worth $7.5 billion
Self-driving startup Argo AI is now worth $7.5 billion
The tech company has equal backing from Ford and VW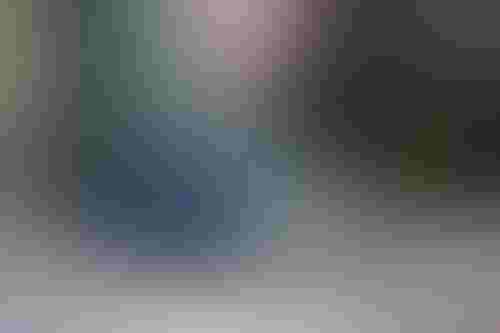 The tech company has equal backing from Ford and VW
Autonomous vehicle startup Argo AI has reached $7.5 billion valuation, three years after the company sprang to life with a $1 billion investment from Ford.
The number, confirmed last week, comes just two months after the VW group made its own $2.6 billion investment in the startup.
Ford and VW have equal ownership stakes in Argo of around 40% each, with the remaining equity residing with Argo's founders and employees.
Ford's initial investment in the company back in February 2017 came as something of a surprise to the industry, as Argo was barely six months old at the time. But there was talent attached to the fledgling business – its co-founders Bryan Salesky and Peter Rander came from Google's self-driving project (now Waymo) and Uber Advanced technologies respectively.
Driving home returns
The investment is a move that has certainly paid off for Ford – the automaker suffered $1.9 billion in losses in Q2 of this year due to the impact of COVID-19. However, its investment in Argo has since seen a $3.5 billion gain.
Despite the tumultuous financial climate, Ford has said it remains committed to developing its autonomous vehicles. In July, for example, the company announced it had partnered with the Intel-owned Mobileye on self-driving systems. This doesn't affect its relationship with Argo, however, as Mobileye's contribution will predominantly focus on making Ford's driver assistance features more robust.
Argo, meanwhile, is developing the virtual driver system, comprising sensors, software and computing platforms, as well as high definition maps, for both Ford and VW's AVs. The Pittsburgh-based company – which has offices in Detroit, Palo Alto, and Cranbury in New Jersey – already has fleets of AVs mapping and testing public roads around the US.
Under the strapline 'self-driving technology you can trust,' Argo says its purpose is making travel around cities safer, easier and more enjoyable for all. In a blog post, CEO Bryan Salesky said that the company wasn't aiming to "replace the personal freedom that driving provides, but rather to build technology to empower mobility products that offer choice."
Keep up with the ever-evolving AI landscape
Unlock exclusive AI content by subscribing to our newsletter.
You May Also Like
---