Shidduch bot? This AI algorithm plays matchmaker for single Jews
Shidduch bot? This AI algorithm plays matchmaker for single Jews
The service saw 20 engagements in the first nine months of launching.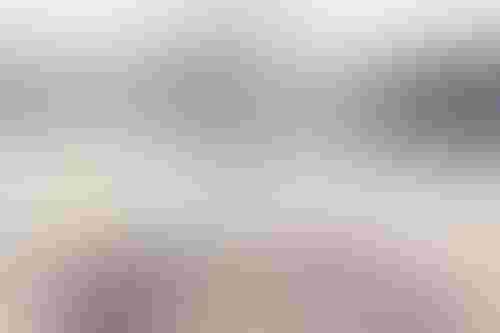 The service saw 20 engagements in the first nine months of launching.
Israeli nonprofit Algo has developed an AI algorithm and chatbot to help find dates for single Jews, with its founder hoping the platform will lead to marriage.
The idea for a matchmaking AI platform stemmed from the challenge of meeting people, particularly for religious Zionists. Dating websites and friends who act as matchmakers are the only available avenues.
"Friends don't have particularly (great) accuracy or many options. The problem with dating sites is that many singles felt they have to 'sell themselves' as if they were a product. There is no feeling of intimacy in the whole process," said Yoni Elitzur, Algo's business development manager, in the Jerusalem Post.
The platform can be accessed via WhatsApp or iMessage apps. The bot asks 84 detailed personality questions of each client. The answers are then fed into an algorithm, which evaluates responses and identifies a potential match from its user database.
After a match has been identified, the bot sends profiles to both users to see if they're open to meeting. The software is trained to suggest dates with the highest chance of compatibility. The model was based on studies of personalities and patterns found in happy marriages among Jewish partners.
The bot's job doesn't end there, however. As the matched couples proceed to get to know each other, the bot requests updates on their status.
In the future, Algo plans to provide coaching tools so users can work on traits that will raise the probability of a successful relationship. The organization also wants to dole out advice to couples and individuals. Secular and ultra-Orthodox groups are interested in trying Algo.
Of the 16,533 users who signed up for Algo in the proof-of-concept stage, 99.6% completed all the questions. In the first nine months since the platform was introduced to the public, there have been 20 engagements. If a match wasn't successful, a whopping 98% of the clients tried Algo again to find another date.
Founder Dvir Kahana wanted to make it easier for Jews with similar interests to find each other. Kahana, the former director general of Israel's Diaspora Affairs Ministry, leads a group of 50 volunteers who run Algo. The impetus for the project is his concern about the rise of U.S. Jews who married non-Jewish spouses. Since 2010, 61 percent intermarried, according to a Pew Research survey.   
Keep up with the ever-evolving AI landscape
Unlock exclusive AI content by subscribing to our newsletter.
You May Also Like
---