Should there be a Chief Artificial Intelligence Officer (CAIO)? – by Matt Buskell of Rainbird
Should there be a Chief Artificial Intelligence Officer (CAIO)? – by Matt Buskell of Rainbird
Should there be a Chief Artificial Intelligence Officer (CAIO)? – by Matt Buskell of Rainbird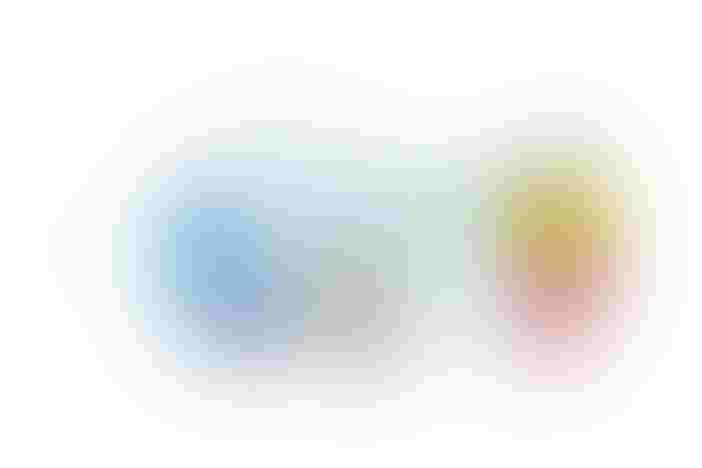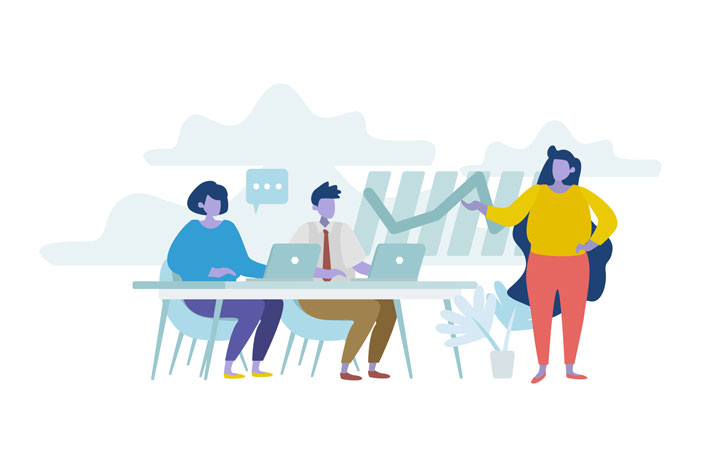 Matt Buskell recently moved to Rainbird.ai from SAP to help customers make sense of AI and identify where it can drive effective business outcomes. Matt has over 20 years' experience in the technology sector, working with large and medium size business leaders to solve some of their most critical strategic business issues using technology innovation.
Inspired by the discussions at The AI Summit, Matt writes exclusively for AI Business to address a key issue that he feels could make or break AI in a commercial context.
Looking at the future infrastructure of the AI enterprise, he poses a crucial question: Should there be a Chief Artificial Intelligence Officer (CAIO)?
Do you remember 1996? DVDs were first launched in Japan, Travelocity opened up as the first online booking agent, eBay, Ask Jeeves also opened their online doors and the Spice Girls had their first UK number-one. You get the point (well except the Spice Girls bit) – it was an inflection point with technology, and 20 years later we are that same point again with AI, sometimes referred to as cognitive technologies.
At the time I was fortunate to work for a very innovative company who had developed the first generation of SaaS solution for managing supply chains. So as you can imagine I spent a lot of my time sat in meetings trying to convince executives the internet was going to change the world and they needed to innovate. What we forget (which seems silly now) is many of these execs either dismissed the technology, or worse, had convinced themselves they get it and have a solid plan. For example I remember sitting with a large UK retailer and asking "What's you internet strategy?". Their response was "We have it fully covered, we have hired a company to build us a website and they are going to make our product catalogue into a PDF that can be downloaded".  That retailer no longer exists.
So my reason for broaching the topic of the Chief AI Officer (CAIO) or Chief Cognitive Officer (CCO) is that I feel that AI has the potential to be more impactful than the internet but we need to first face the reality. It is unfortunately surrounded by a sci-fi stigma which impacts its credibility, and worse still there are lots of large software companies now jumping on the buzz and adding their own terms, which both dilutes and confuses the space. So it would hardly be surprising if many execs end up missing the AI opportunity and like the retailer from 1996, end up out of business in the future.
It's worth noting I am not alone in this thinking. Futurist Thomas Fray predicts that "by 2030 over 2 billion jobs will disappear". Once you grasp the fact that AI will play a pivotal role in the Digital Transformation of a company you realise it needs its own focus.  It needs a "Chief AI Officer", it needs a new set of skills and most of all it needs its own budget.
So the question is: Should there be a Chief AI Officer?
The question should really be if we don't have one then where should this function report? The CIO? Well most CIO's are now primarily tasked with reducing IT costs and delivering service in an ever-increasing complex technical landscape. In short, they are too busy keeping the lights on. What about the Chief Strategy Officer (CSO)? Not a bad place to have this function, as is the Chief Digital Officer (CDO) – a dedicated role and department could certainly report into this function.
I would argue, however, that AI presents opportunities in strategic Innovation like Digital Transformation and Industry 4.0 but it also dramatically impacts process improvement projects found across the business. Therefore there is merit in having this as a role reporting directly into the CEO.
At the end of the day, the fact is AI is so profound it deserves its own leader and department.
So what does a CAIO department look like?
To answer this we first need to contemplate the current business outcomes for AI. Accenture defines them as Analytics, Productivity and Product (new Business Models).
Analytics: Logically much of the Analytics AI would fall into the analytics group, in particular the use of AI to select the best Predictive Analytics model. However I would still argue there is an opportunity to take Analytics to a new level. Rather than simply predict or report, what if there was an Expert System running alongside the analytics giving the end user advice on what would be the best course of action to take? That function I believe should remain in the CAIO group because this "Electronic Consultant" function has benefits outside analytics.
Productivity:  An example of this could be the use of AI to remove 1st Line call centre support. This could be an internal Shared Service Centre or external Customer-facing 'Bot'. While the technology would essentially be the same for both, the business goals and outcomes are very different. For that reason it would make sense to split the function between customer facing and internal facing engagement, but implement a common, shared technology platform. In this use case there is likely going to be a strong use of Natural Language Processing (NLP) where it is critical to ensure the taxonomy used is fit for purpose. Within a department or industry we tend to use specific language as a shortcut. Boats for example don't have a front and back – they have a Hull and Keel. Another example is IT people often referring to Hardware as "Tin". Many of these industry examples are not easy to pick up from Wikipedia or other open resources, so any system's NLP will need to be "trained".
Product: Finally, new business models. This is the trickiest of the group as this function would likely change based on the business; however, there are couple of common needs that we see in this area. Firstly the need to quickly prototype new ideas and secondly the need to build comprehensive business cases. Most of all this group needs to be thinking about company strategy and to some extent advising the board on direction. For example an accounting firm could choose to put revenue recognition rules and guidelines into an Expert system and publish it to their customers. This service could be sold per click, per positive outcome or per user (which is very different to the traditional per hour billing). So in this example the group would need to use some sort of pilot to determine the viability of the technology but would also need to model different business scenarios based on the new pricing or billing options. Finally, they would need to present a strategic business case on why moving to this model would create incremental revenue and not sabotage existing revenue streams.
My conclusion
As a company executive it is easy to miss the mark with AI. It needs focus but with the right people and the right mindset. This is a shift in thinking and like the Internet the people who embrace this will find new models. Those who don't will likely fail.
What's also clear is this requires a new type of team dynamic. The team picked to lead this transformation needs to be quite an eclectic mix of personalities. You will have the revenue focused business strategy people mixing with highly academic focused AI experts and pragmatic process improvement experts.
One thing is sure: this group is going to make for one hell of an interesting office party (perhaps they will play the Spice Girls).
You can connect with Matt at: [email protected]
Matt attended the inaugural AI Summit in London on 5 May together with over 400 other influential AI and business leaders. The second, larger AI Summit takes place in San Francisco on 28-29 September. To find out more, and to join us at the Fort Mason Center in September, visit: theaisummit.com
For the latest news and conversations about AI in business, follow us on Twitter @Business_AI and join us on LinkedIn – AI Business Community
Keep up with the ever-evolving AI landscape
Unlock exclusive AI content by subscribing to our newsletter!!
You May Also Like
---