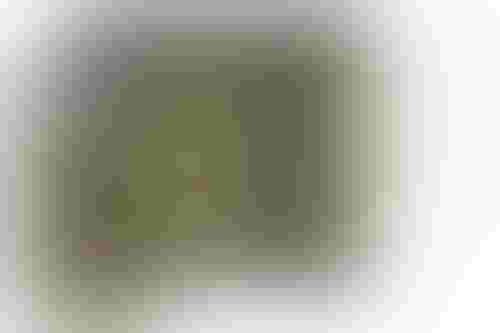 Midnight sells a LiDAR retrofit kit, allowing farmers to turn almost any tractor into an autonomous machine
Smart farm operator Fieldin has acquired autonomous agricultural tech developer Midnight Robotics.
California-based Fieldin is deploying its autonomous farming platform across the state and hopes the acquisition will further improve its product portfolio.
"Many people think that autonomous tractors are some magic solution, but at the end of the day, they're just machinery—your autonomous farm can only be as good as your farm management data, and that's why this acquisition is driving the autonomous farming revolution forward," said Boaz Bachar, co-founder and CEO of Fieldin.
"By acquiring Midnight Robotics, we're helping farmers close the loop from insight to autonomous action, so they know exactly what they need to do and execute it autonomously, all through the same platform."
The financial terms of the deal were not disclosed.
I've got a brand new combine harvester
Fieldin was founded in 2013 by Bachar and Iftach Birger – a farmer by trade who has grown olives, almonds, and wine grapes since 2009.
The firm offers a smart farming cloud platform that utilizes sensor data to help optimize field activities like spraying and harvesting. It can now offer guided decision-making and autonomous execution via driverless tractors and other machinery from within the same dashboard.
Fieldin claims it's the largest smart farm operations management company in the US, with 30 percent of all US-based lettuce crops and 20 percent of the world's almonds running through its software.
As part of the purchase, Midnight's tech will be integrated into Fieldin's platform.
The newly acquired firm is based in Tel Aviv and is just two years old. It was founded by Yonatan Horovitz and Edo Reshef – both veterans of LiDAR developer Innoviz.
Midnight sells a retrofit kit, allowing farmers to turn almost any tractor into an autonomous machine through perception algorithms.
The onboarding of Midnight's autonomous tech "takes under a day, with Fieldin arriving at the farm and retrofitting tractors and other farming machinery with LiDAR-based autonomy kits that feed data back to the platform in real-time," the company said.
As part of the deal, Horovitz will become Fieldin's chief autonomy officer, while Reshef will take up the CTO role.
"What's so powerful about this merger is the potent combination of Fieldin's unparalleled farming data collection, which includes over 49 million hours' worth of tractor driving, with our driverless technology expertise," Horovitz said.
"We're excited to join forces with Fieldin because only together will we be able to help farmers reap the benefits of smart and autonomous farming—not a decade from now, but today."
Over the next few weeks, we'll be interviewing innovative startups and hearing from some of the market's biggest players to find out how AI and computer vision are changing agriculture for the better.
Check out our market overview, as we ask: can AI help save the farming industry?
Keep up with the ever-evolving AI landscape
Unlock exclusive AI content by subscribing to our newsletter!!
You May Also Like
---