Sony patent details AI system that plays video games by itself
Sony patent details AI system that plays video games by itself
Saying it could help players stuck on a level, or aid in achieving trophies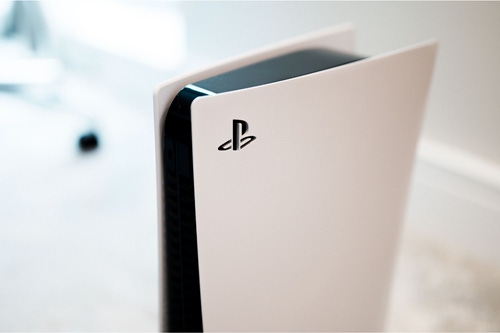 Saying it could help players stuck on a level, or aid in achieving trophies
PlayStation maker Sony is seeking a patent for an AI-based system that would continue playing a video game, even when the human player needs to leave the room or go for dinner.
Titled, Automated AI Control Mode For Playing Specific Tasks During Gaming Applications, the patent (US20210106918) details a concept where an AI would study player behavior in order to make similar playstyle decisions.
Discovered by SegmentNext, the patent was originally filed in mid-December 2020, with the application now published for opposition ahead of potential grant.
Very meta
The AI system described in the patent creates a profile of a user, which then analyzes how each player plays a game, and attempts to mimic their actions. Each AI0based profile would work for a single user across multiple games, adapting to varying playstyles and in-game choices.
Sony's patent states that such a system could prove beneficial for players stuck on a certain level as it searches for online guides on how to get through certain obstacles, as well as those desperate to earn achievements or trophies.
The patent's description reads, "The game play controller can proceed in automatic mode to complete specific game tasks that are difficult for the user. If the AI character has completed specific tasks, those tasks can be identified as being completed by the user with assistance from the AI game controller."
"The AI controlled character controlled by the game play controller will have different characteristics based on what is happening in the gaming environment, and as the gaming environment changes organically. As such, in a competitive multi-player game the user can allow the game play controller to take over game play of the user, so that the user is able to break away from the game."
Essentially, players could allow the system to take over while they have dinner, or take an exercise break – or potentially encourage 'experience farming', where a player repeats an action continuously to maximize level or character progression.
EA's Star Wars Battlefront II encountered this issue in 2017, when players were tying rubber bands to their controllers in order to fake their participation in a match, and collect in game credits easily. This was only fixed when EA revamped all in-game currencies, meaning XP farmers were less incentivized.
Sony's potential AI system could, however, benefit players like Cookingwithsim, who reached the maximum level of 130 in Lord of the Rings Online by baking millions of virtual pies. The in-game baking process provides a pittance of experience points, so the determined Hobbit had to bake thousands of pies every day over eight months – something that could be easily automated.
A World of Warcraft player did something similar, only picking flowers in the starting area to level up, and it took them a total of 17 real-world days to reach maximum level progression.
Although Sony seeks a patent for this, it may not opt to commercialize it. Last year, it sought a patent for a Cortana-like chatbot and an audio assistant designed to help players.
Keep up with the ever-evolving AI landscape
Unlock exclusive AI content by subscribing to our newsletter!!
You May Also Like
---