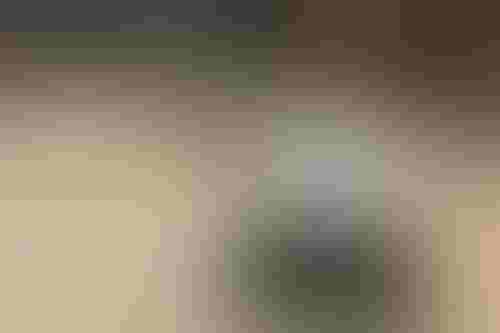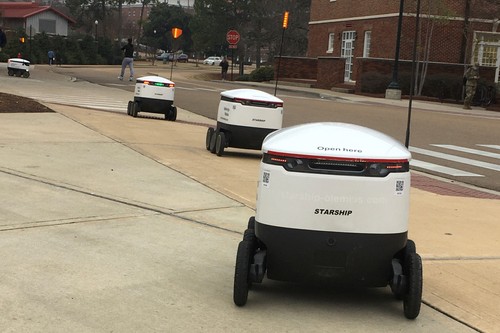 Following deals with grocery chains Tesco and Co-op
Small robots are driving around a small English town, full of coffee.
Starship Technologies has begun to deliver food and drinks from Costa Coffee in Milton Keynes as part of its ongoing trial of robotic home deliveries.
Starship's enterprise
Built after WWII, the modernist town, located  about 50 miles north-west of London, was developed with a top down approach that has meant its roads and pathways are laid out in a grid-like fashion easy for robots to understand.
Other English towns, which grew organically over hundreds of years, often have winding, cramped, and sometimes downright illogical road networks.
Due to this advantage, Milton Keynes has become a hotspot for British autonomous development, including the UK government's Transport Systems Catapult initiative, and the UK Autodrive project.
In 2018, Silicon Valley-based Starship chose the town for the first UK deployment of its fledgling robotic delivery service.
For the last three years, it has operated in partnership with grocery companies Co-op and Tesco, but due to the limited size of its robots, customers can only order about two bags' worth of shopping at a time.
"If you're lucky enough to live nearby, check our app for brekky baps, lunchtime paninis, or a cheeky slice of lemon drizzle," Starship said in the announcement.
"And if you're not in these areas - stay tuned."
Each autonomous system is 22 inches tall, and uses ten cameras to help navigate, along with a GPS inertial measurement unit, ultrasonic sensors, and radar.
The robot is mostly autonomous, but there's one human employee per about 20 systems monitoring them remotely, in case of any issues. The device lets out a loud screech if someone tries to pick it up or steal its contents.
This January, Starship said it had completed one million deliveries across Milton Keynes, Washington DC's Broad Branch Market, and several US university campuses.
But while the company has said that the ongoing pandemic proved the need for deliveries without human intervention, Starship made a number of its staff redundant in 2020.
About the Author(s)
Stay Ahead of the Curve
Get the latest news, insights and real-world applications from the AI Business newsletter
You May Also Like
---