Sticking to Plan AI: The Importance of Prioritizing AI for Partners
Sticking to Plan AI: The Importance of Prioritizing AI for Partners
Sticking to Plan AI: The Importance of Prioritizing AI for Partners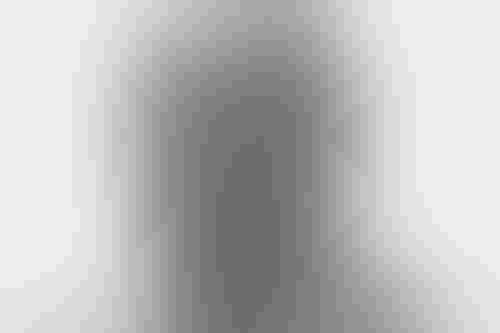 In the face of evolving demand for digitalization to help organizations stay ahead of the competition, particularly in the current climate, customer experience has become the top priority for resellers, distributors, and end users alike.
As we move through 2021, it remains crucial for businesses to find ways to ease customer and supplier pain points and simplify – and also improve – network processes wherever possible.
Therefore, it makes sense that resellers should focus on investment by adding differentiated networking technologies to their portfolios that bring value and overall simplicity to their customers.
New Work Habits for 2021
Flexibility must be the IT watchword of 2021 to match society's requirement for more choice and agility in how people work. As remote working continues to be the norm for now, plus the expected creation of enterprise 'microbranches' longer term, it is increasingly appealing for vendors to provide their resellers with solutions that are as secure, simple, and effective as possible for IT teams to manage. Rather than managing a unified corporate network, IT teams must now be able to manage as many remote work environments as there are employees. Even after remote working may diminish in numbers as pandemic restrictions are lifted, it is likely that many businesses will deploy a hybrid working approach between the office and remote locations, making it paramount that IT teams harness end-to-end visibility and automated mitigation to support employees, wherever they work.
The adoption of artificial intelligence (AI) is one effective way of achieving the provision of the support needed for both remote and office-based employees – in particular, artificial intelligence for IT operations (AIOps).
AIOps is a gamechanger in the networking industry: helping enterprises manage end-to-end user connectivity experiences. It is the convergence of data science and customer support, which makes it the ideal solution to address the growing complexity of IT operations. The technology helps IT departments anticipate and solve their problems in a cost-efficient way and usually before end-users are impacted. With automation and machine-learning (ML) capabilities, AIOps solutions can quickly and effectively discover (and in many cases solve) the root cause of hundreds of connectivity problems from various microbranches.  
These types of solutions are therefore a significant value-add technology for partners to provide their customers. Vendor-agnostic AIOps strategies that can ingest data from multiple sources allow IT departments to quickly isolate poor user experience and realize time and cost savings.
Adding Value with Efficiency and Security
For enterprises across many sectors, the demand and necessity to place business-critical assets and services on increasingly complex networks are ever-growing. With society becoming increasingly mobile through current and future hybrid working models, the wireless user experience grows ever more intricate. AIOps can simplify this complexity by enabling the next era of search and chatbots. Adding these capabilities to the network creates an environment of steady, consistent performance without the need for IT resources to be spent on processing stacks of support tickets.
Resellers now have the opportunity to provide customers with this capability by integrating AIOps into their product portfolios. Enabling a self-learning, automated ticket desk accelerates the troubleshooting process and frees up IT teams' time for more innovative and interesting projects. One example of a reseller making the most of AIOps is Computacenter, which believes that the AI-Driven Enterprise (AIDE) is where networks go next. Working with AIDE, Computacenter can offer its customers true AI automation that doesn't just reduce their root cause analysis and time to remediation but also drastically reduces service issues.
That said while providing enterprises with AIOps should be the top priority for resellers. It is absolutely vital that this provision is supported with and protected by deeply embedded security protocols.
With the introduction of microbranches which exponentially widen the network's attack surface area, there exists an additional level of vulnerability that threat actors can utilize to mount targeted cyberattacks. Chatbots, as an example, is a potential hotspot for AI security weak spots, despite also bringing simplification value; as IT teams introduce this software into the enterprise, it brings flaws that can be exploited. To offset the risk, IT teams must keep AI software regularly updated while also implementing the latest vulnerability patches to minimize threats. Consequently, it is paramount that when resellers are seeking AIOps offerings for their portfolio, they opt for those with watertight security protocols.
Making a Marked Difference
Looking at the year ahead, it is clear that investing in the right solutions will be make-or-break for resellers hoping to make a marked difference in the enterprise space. The key to this is providing their customers with experience-led IT operations to empower connection and simplify user engagement wherever and whenever possible.
Integrating AIOps into a reseller's portfolio is an effective way of doing so, and ultimately of standing out against the competition. As the future of working models remains uncertain for now, the value of how resellers can make their customers' network and IT operations more simple and secure is unquestionable. 
Dale Smith is Head of Channels UK&I at Juniper Networks. He is responsible for Juniper's channel strategy across the UK and Ireland, driving engagement to create opportunities and scale.
Keep up with the ever-evolving AI landscape
Unlock exclusive AI content by subscribing to our newsletter!!
You May Also Like
---