The Future Of Business Is Here: Our Highlights From The AI Summit London 2018
The Future Of Business Is Here: Our Highlights From The AI Summit London 2018
The Future Of Business Is Here: Our Highlights From The AI Summit London 2018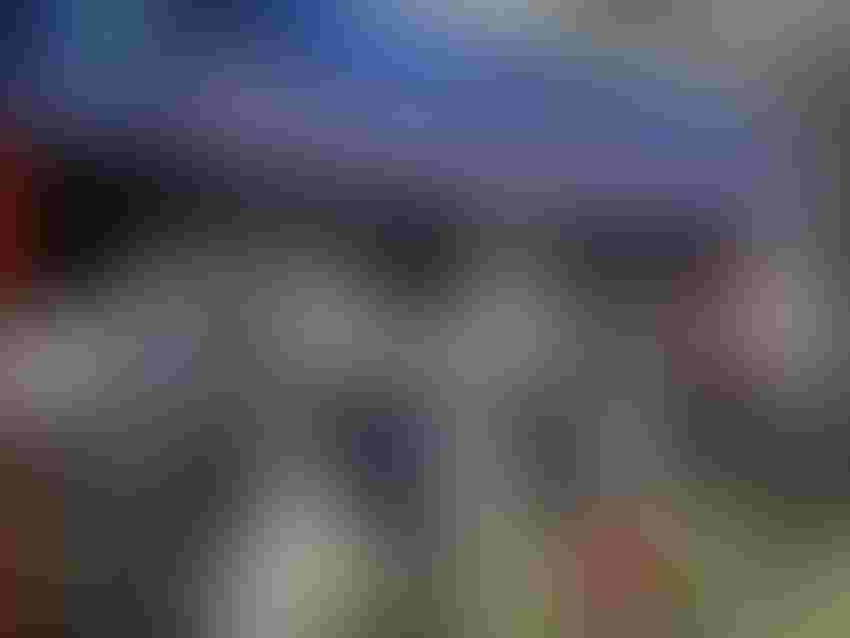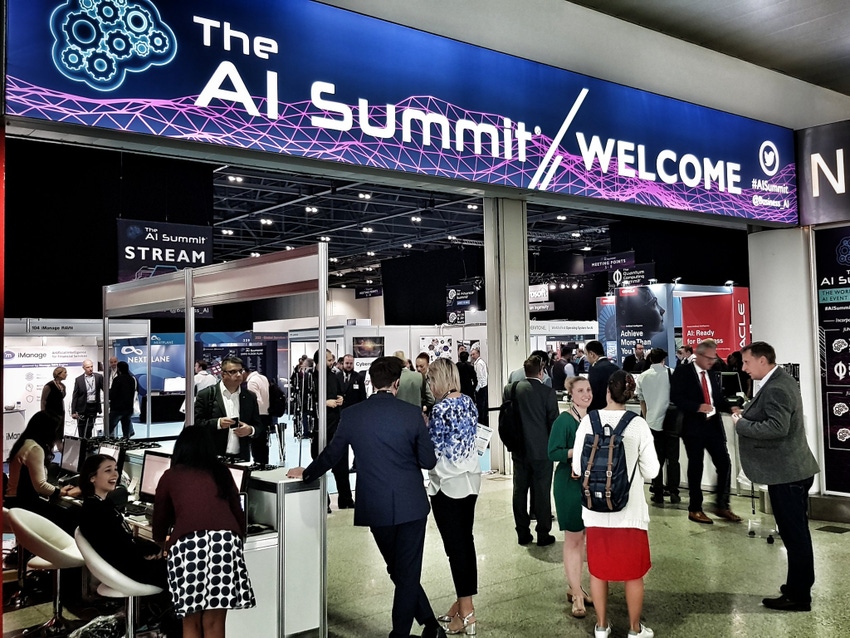 LONDON, UK - Today saw the conclusion of the third annual AI Summit London, in what was the largest event of its kind yet.
Over 15,000 visitors descended upon the London ExCel Centre for the flagship AI event at London Tech Week. CxO leaders, senior government officials, and some of the most innovative tech start-ups in the world joined forces across 200,000 sq foot of keynote stages and exhibition space to network, share key enterprise insights, and witness the cutting edge in artificial intelligence and emerging technology.
https://twitter.com/Business_AI/status/1007195556454764544
Stream A: C-Suite Leaders Keynote Highlights
https://twitter.com/MSFTBusinessUK/status/1007559726916362240
Following an introductory message from Lord Stephen Carter, Informa Group Plc, Day 1 kicked off with a packed-out keynote from the Rt Hon Greg Clark MP, UK Secretary of State for Business, Energy, and Industrial Strategy.
"It is fantastic to be here at the world's largest AI Summit for businesses, which now in its third year is going from strength to strength," Clark said in his keynote. "Quite apart from the range and reputation of sponsors, the 10,000 visitors expected over the two days is testament to just how engaged and passionate the AI community is."
https://twitter.com/ReutersPlus/status/1007237869029773312
Immediately following the Secretary of State at Stream A were Neil Crockett, Global CDO of Rolls-Royce; Rob High, Chief Technology Officer for IBM Watson and Cloud Platform; Professor Zoubin Ghahramani, Chief Scientist for Uber; Norm Judah, Global CTO for Microsoft. Topics ranged from the place of AI in industrial strategy to digital and enterprise transformation, with a clear focus on the big-picture implications of AI and machine learning technologies for the global economy and businesses as a whole.
Day 2 highlights included keynotes from Helen Vaid, Global Chief Customer Officer of Pizza Hut; Atif Rafiq, CDO and Global CIO of Volvo; Cristinia San Jose, Group Chief Data Strategist for Santander; as well as Olivia Calafat, Head of SMB Marketing, and Eleonora Kourtzi, Product Marketing Manager & EMEA Digital Growth Lead, both with Google.
Day 2 was also notable for some major AI announcements. Consultancy giants PwC launched their Explainable AI methodology, which aims to help businesses unlock the 'black box' problem of opaque algorithmic decisionmaking through enhanced interpretability mechanisms. Meanwhile, the newly-formed Agorai announced a £20 million investment in British AI and blockchain technologies.
https://twitter.com/robmccargow/status/1006916534009245696
Innovation: up close and personal
This year's AI Summit London was notable for its vastly expanded exhibition space, where attendees could experience the latest in technological innovation. From augmented and virtual reality to facial recognition and robotics, the expo highlighted the crucial crossovers between emerging technologies.
More significantly, however, the expo area was a buzzing hub for insightful conversations, connection-making, and crucial networking. Tech giants rubbed shoulders with global consultancies, governmental trade delegations, and AI start-ups, while the expo was awash with media interest and insight from networks such as Euronews, the BBC, among others. This was complemented by networking events such as the #DevelopHer meeting on Day 2, which acted as a hub for fostering female talent in tech and AI.
https://twitter.com/euronews/status/1006940773420621829
Meaty, expert insights on and off stage
While crowds explored the big picture and new partnerships in Stream A and across the expo floor, the conference's two other streams and two further co-located events provided audiences with meaty, deep-dive insights into the realities and promises of real-world AI use cases.
Stream I hosted leading technologists from some of the world's largest enterprises putting AI to work. Ali Shah, Head of Emerging Technology & Strategic Direction for the BBC, opened the stage with a keynote showcasing some of the broadcaster's cutting-edge implementations of machine learning technology. Shah was followed by speakers from Royal Mail, Cisco, Deliveroo, Trainline, TD Bank, Orange, Maersk, NetworkRail, and more. Key highlights also included panel discussions, such as 'The Big Employment Debate: What Impact Will AI Have On The Workforce?', featuring speakers from CNN, Dyson, PwC, Dow Jones, and more.
For the first time, The AI Summit played host to four co-located events: The AI Finance Summit, The AI Health & Pharma Summit, The AI Customer Summit, and the Quantum Computing Summit. These industry-focused conference streams highlighted some of the key areas of AI innovation today. The Finance Summit featured keynotes and discussions from senior and C-Suite figures at Wells Fargo, Lloyds Banking Group, UBS, Societe Generale, Goldman Sachs, and AIG, among others.
https://twitter.com/TramANguyen/status/1007369915156910086
The AI Customer Summit, meanwhile, hosted CEOs and CxOs from some of the world's biggest brands, from KLM and TGI Friday's to Porsche, Booking.com, Ocado, and Shutterstock.
https://twitter.com/Business_AI/status/1007200252259168257
As a focal point for AI investment and interest, health and pharmaceuticals featured prominently in their own dedicated stream, with speakers from GSK, Optum, AstraZeneca, and others.
https://twitter.com/TokenMed/status/1007271221988413440
The largest event globally of its kind yet, The AI Summit was undoubtedly an eye-opening experience for all concerned - not only in the technology sphere, but in the upper echelons of both national government and international business. Stay tuned as we publish more video and written content from the event online, and meanwhile, keep an eye out for BBC Click's full coverage of the London AI Summit in the next two weeks.
The next AI Summits will be hosted this year in Hong Kong (July 31 - August 1) and San Francisco (September 18-20). Find out more.
Keep up with the ever-evolving AI landscape
Unlock exclusive AI content by subscribing to our newsletter!!
You May Also Like
---