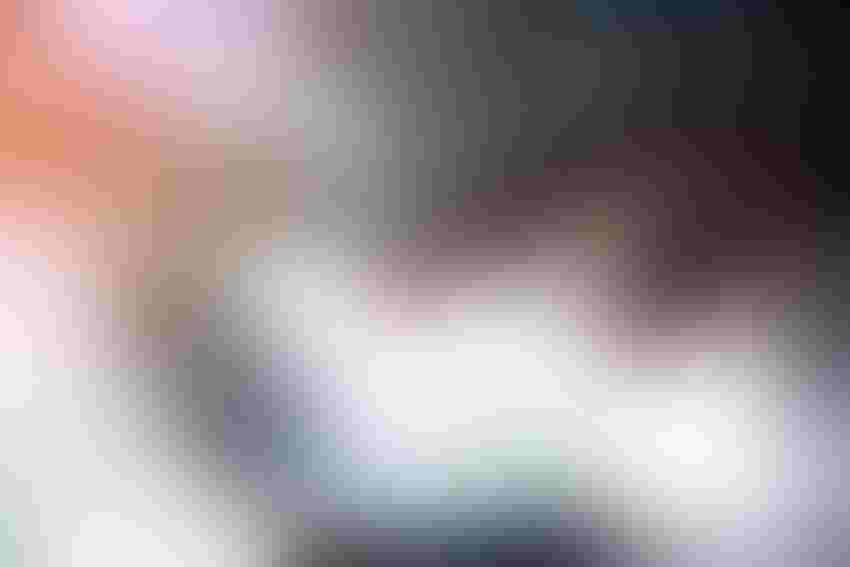 Financial services is an industry in the grip of technological disruption. This data-rich sector represents a huge opportunity for AI adoption and enterprise investment. For firms harnessing AI effectively today, the competitive advantages are vast.
The sector is already feeling the impact of AI investment, which is valued at over $124m in 2017. Furthermore, forecasts predict that investment will grow rapidly over the short- and medium-term with levels to exceed $4.5bn by 2025.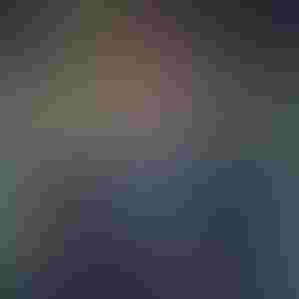 "The financial services industry has many challenges, and they won't be solved by using yesterday's technologies", argues Peter Memon, the new head of Emerging Technology at Synechron. Memon believes that our problems will be solved by understanding the business context and applying emerging technologies to invent tomorrow's solutions. Synechron Inc is a New York-based information technology and consulting company that employs 8000 employees in 18 global locations. Today, they are working with 57 financial institutions based in Europe, the US, Middle East and Asia to help them adopt AI technology.
A Prime AI Hotspot
Memon explains that the promise of AI is total efficiency - the liberation of human capital to enable advancements in more important areas. "The sector is ripe for disruption due to a heavy reliance on legacy systems that require repetitive manpower to function," he says. "AI has become a popular choice for firms looking to reduce infrastructure costs and improve processes that have traditionally been carried out by humans. Given the large amount of data that financial services firms have access to, there is a great range of opportunities to improve processes through automation - which makes the sector a prime AI hotspot."
The increased momentum over the last 6 months is fuelled by competition and a desire to see a greater return on investment for firms. "The marketplace has become increasingly crowded and the rise of challenger banks has created a highly competitive environment", Memon argues. "Larger businesses can easily find themselves struggling to retain their market share and this pressure is only going to increase, meaning that banks – both large and small – need to start investing in technology to future-proof themselves and appeal to a new generation of banking customers."
The impact on client retention and ROI, Memon explains, makes AI an absolute priority for investment today. "Firms had been investing in financial technology and innovation for years, but FinTech faced a lot of pressure to provide tangible results in 2017. Unsurprisingly, the sector delivered. Firms are now seeing a significant return on their investment in this area and as a result are more willing to implement innovations such as AI solutions."
AI and ML Crossover
In March 2017, Synechron launched 'Neo' – their own set of AI-based solutions for financial services that include a range of 14 accelerator applications. Many of these, Memon explains, are helping to tackle complex challenges like fraud, margin call management and LCR calculations for global banks, investment funds, and insurance providers. Memon claims there are great crossovers between AI and ML solutions that they go hand in hand: "AI is how we make machines intelligent, while ML is the implementation of the computing methods that support it - so our machine learning solutions sit within our AI offering."
Synechron's own machine learning solutions focus predominantly on real-time price automation for over the counter (OTC) products and more reliable liquidity estimates for Liquidity Coverage Ratio (LCR) reporting. He reveals the benefits: "Today, Real-time OTC price automation is allowing traders to gain access to more reliable real-time price information, and Memon argues that this is rapidly improving the accuracy of LCR reporting – "a key aspect of financial regulations as IFRS 9 and Basel III."
Blockchain in Financial Services
Blockchain is a transformational technology that has the potential to extend digital transformation beyond a company's walls and into the processes it shares with suppliers, customers, and partners. At its core, a blockchain is a data structure that is used to create a digital transaction ledger that, instead of resting with a single provider, is shared among a distributed network of computers. Providers say that the implications of the technology will mean a more open, transparent and verifiable system that could change the way organizations think about exchanging value and assets, enforcing contracts and sharing data. Today, Synechron is driving investments in applications that use blockchain technology. Memon describes how investment is transpiring today:
"We are primarily working with blockchain in decentralized markets that involve payments and rely on paper," Memon states. "As a result, we are seeing the greatest benefits in areas such as mortgage servicing, trade finance, margin calls and know your customer (KYC), payments and insurance." Synechron is members of the Microsoft Azure Blockchain Council, an open and scalable platform which is helping companies thrive in a secure multi-party collaboration. Memon argues that as members, Synechron is continually developing and servicing blockchain requests for proposals, driving the "shared proof of concepts, and promoting the exciting range of new blockchain capabilities."
AI Summit, New York 5-6 December
Peter Memon is presenting in New York on the impact of AI in the financial sector. His keynote speech will address how firms are leveraging AI and ML in their businesses today. "Attendees can expect to learn about the future roadmap of where technology will take us, in the coming years".
Keep up with the ever-evolving AI landscape
Unlock exclusive AI content by subscribing to our newsletter!!
You May Also Like
---