This AI voice tool lets you voice your concerns to brands – quite literally
This AI voice tool lets you voice your concerns to brands – quite literally
UPDATED: Instreamatic's Speaky tool analyzes responses and provides brands with actionable reports.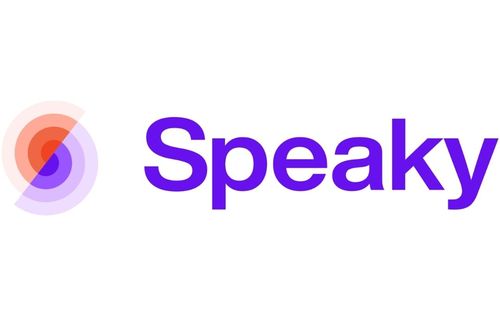 UPDATED: Instreamatic's Speaky tool analyzes responses and provides brands with actionable reports.
Contacting customer service can be a grueling endeavor: infuriating automated phone lines, slow chatbots and being left on hold to endure hour after hour of Vivaldi's Four Seasons.
One startup has launched a new tool that would allow disgruntled consumers the chance to voice their concerns to brands quite literally – enter Speaky from Instreamatic.
This new offering sees customers leave brief audio messages via physical or digital brand touchpoints. The system then reports the findings so brands can better serve customers' needs.
"Consumers expect communication with brands to be a two-way street, but many struggle to be heard – hampering the brand experience," said Stas Tushinskiy, CEO of Instreamatic. "Speaky offers customers an unprecedented way to say exactly what they want to say right in that moment."
Instreamatic said its Speaky product requires no integration. To use the system, a customer simply clicks a link available at all online brand touchpoints or scans a QR code. The customer then leaves an audio message in which they can say anything they like to the brand. Speaky's voice AI analyzes those customer responses, and the brand receives an actionable report.
Salty language What if the customer uses abusive language? "Our AI identifies strong language and marks this as 'urgent' and ' unhappy customer' and notifies the client. These are also reported later in the analytics dashboard," said Instreamatic CMO Simon Dunlop to AI Business. He further pointed out that the tool does not require more manpower to sort through the messages. "The entire process is handled by our AI system which analyses responses for content, sentiment and intent and compiles this in an easy to understand dashboard. The brand can then review the dashboard to see what issues are trending (or) urgent. The system is great at making sense of large unstructured data, is scaling well and will ease the burden on manpower." As for where the responses are stored, Dunlop said they are secured in the cloud for the client in accordance with data protection laws. Swedish furniture firm IKEA, automaker Infiniti and pet food brand Pedigree are among the brands using Instreamatic's platforms to engage with customers. Away from Speaky, the company offers Voice Ads, which provide real time spoken dialogue between brands and consumers. Instreamatic is based in Palo Alto, California. To date, the company has raised $6.1 million in funding, securing investments from Boston-based Progress Ventures, an early-stage investment fund focused on advertising technology.
Keep up with the ever-evolving AI landscape
Unlock exclusive AI content by subscribing to our newsletter!!
You May Also Like
---