Three-Body Problem author joins AI company sanctioned by US government
Three-Body Problem author joins AI company sanctioned by US government
Liu Cixin was previously criticized for supporting the Chinese government's treatment of Uighur Muslims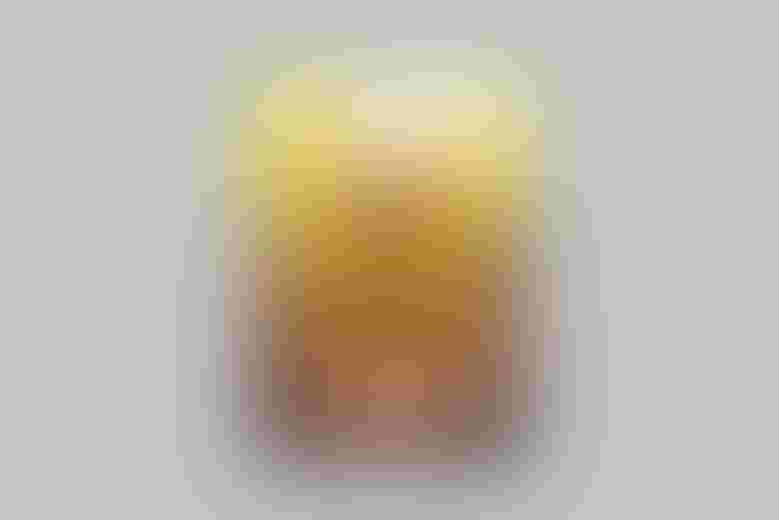 Liu Cixin was previously criticized for supporting the Chinese government's treatment of Uighur Muslims
China's biggest science fiction author, Liu Cixin, is teaming up with AI company SenseTime to create a novel AI entertainment experience. He will also join the company as director of the Science Fiction Planet Research Center.
Nine-time winner of China's Galaxy Award and Hugo Award winner, Liu is best known for the 2007 book The Three-Body Problem.
His short story, The Wandering Earth, was turned into China's second highest-grossing film of all time.
But the move could prove controversial: SenseTime is currently on a list of companies sanctioned by the US government over alleged ties to human rights violations in Xianjing.
The problem with
The Three-Body Problem
Liu's works were embraced by the West, with outgoing President Obama saying in 2017 that reading The Three-Body Problem helped him during his term. "The scope of it was immense. So that was fun to read, partly because my day-to-day problems with Congress seem fairly petty – not something to worry about. Aliens are about to invade!" he said at the time. Later that year, Obama traveled to China to meet the author.
But in 2019, Liu – who cited George Orwell among his biggest influences – told The New Yorker that he supported the mass internment of Muslim Uighurs.
"Would you rather that they be hacking away at bodies at train stations and schools in terrorist attacks?" he told the publication. "If anything, the government is helping their economy and trying to lift them out of poverty."
The Chinese government is believed to be detaining more than one million Uighurs in what it calls "re-education camps." Women have been sterilized, with some alleging they were sexually abused and tortured.
The horrors have been documented by multiple human rights groups and international media organizations. Satellite photography shows a large build up of the camps in the north-western region of Xinjiang.
Following Liu's comments, five Republican US senators asked Netflix to reconsider a planned adaptation of The Three-Body Problem.
"These crimes are committed systemically and at a scale which may warrant a distinction of genocide," the US senators wrote to Netflix. "Sadly, a number of US companies continue to either actively or tacitly allow the normalization of, or apologism for, these crimes. The decision to produce an adaptation of Mr Liu's work can be viewed as such normalization… In the face of such atrocities in XUAR [the Xinjiang Uighur Autonomous Region], there no longer exist corporate decisions of complacency, only complicity."
To pull off the management of the more than 400 alleged camps, as well as monitor Uighurs across the country, China turned to a vast network of camera, surveillance, and artificial intelligence companies.
The US government claims that SenseTime is one of those companies. At one point the world's most valuable AI startup, SenseTime uses thousands of GPUs to power a facial recognition and vehicle-tracking surveillance network that it sells to clients in China and abroad.
The tools are used for various mass surveillance efforts, but a 2019 report by The New York Times found that SenseTime was one of a number of companies used to track China's 11 million Uighurs. SenseTime said that it was not aware that its technology was being used by local authorities.
"The insignificance of human beings"
The same year, the company, which had partnered with Qualcomm and worked with Nvidia, was blacklisted by the US government.
President Trump's Commerce Department put SenseTime on its Entity List, prohibiting US companies from providing it with goods or services.
Worth $7.5bn at the time, SenseTime delayed its planned IPO in the face of the sanctions – but they have not proved overly damaging. A 2020 Financial Times report found that AI companies SenseTime, Megvii, and iFlytek quickly recovered from being blacklisted and are continuing to grow aggressively.
SenseTime is once again planning an IPO, looking to raise up to $2 billion on the Hong Kong stock exchange. An earlier $1bn private fundraising valued the company at $12bn.
As part of its expansion into facial recognition, robot delivery, smart health, and education, SenseTime now appears to be eyeing entertainment. With Liu on board, the company promises to create an 'innovative and immersive offline entertainment experience.'
"The sci-fi empowered by SenseTime's AI technology will become an immersive world, which welcomes everyone to experience the vastness of the universe, the insignificance of human beings, and the infinite possibilities in the future," Liu said.
Keep up with the ever-evolving AI landscape
Unlock exclusive AI content by subscribing to our newsletter!!
You May Also Like
---