Tokyo Expressway simulator to speed up car AI development
Tokyo Expressway simulator to speed up car AI development
If it can navigate the Shuto Expressway, it can drive anywhere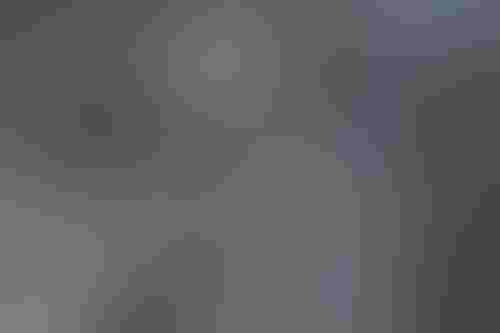 If it can navigate the Shuto Expressway, it can drive anywhere
A digital replica of one of the world's most famous road systems has been created to help the development of autonomous cars.
Simulation expert rFpro has produced a copy of Tokyo's notorious Shuto Expressway, renowned the world over for its bewildering mix of traffic, elevations, bends, junctions, confusing road signs and markings.
Testing self-driving vehicles in such an environment is exceptionally difficult, so Hertfordshire-based rFpro believes it has come up with a solution in the form of simulation.
The replica, which will be used by the world's leading car manufacturers, will speed up the training of AI-based systems by reducing the costs involved in collecting real-world data, as well as eliminating the risks.
Virtual Tokyo
The road – also known as the C1 route Expressway –has been modeled using LiDAR scan data. This has allowed rFpro to create a 'vehicle dynamics' grade road surface, which is accurate to within 1mm. That means the simulator can replicate the effects of every road imperfection, drain cover and expansion joint on the 35km route.
In addition, every one of the thousands of signs, markings and roadside objects on the Expressway are represented too – a necessity for the successful development of advanced driver assistance and autonomous systems.
It is also possible to model traffic, and vary its density and the type of vehicles involved, to produce an almost infinite number of test scenarios.
By enabling a large number of people to drive in the simulation at the same time, ever more complex testing can be carried out, improving vehicles' artificial intelligence in a cost-effective, time-efficient and safe manner.
"The C1 route is one of the most challenging stretches of city roads in the world for an autonomous vehicle to navigate,"Matt Daley, managing director at rFpro, said. "It is the ultimate test of autonomous vehicle technologies and is the perfect way to exercise and develop such capabilities safely.
"Our model of Tokyo's C1 brings this highly complex road network to development engineers and researchers, wherever they are in the world."
The Tokyo simulator is the latest addition to rFpro's growing library of more than 100 public roads, test tracks, and proving grounds. The company has also found success delivering virtual versions of individual customers' proving grounds. The simulations are used to test all aspects of a vehicle, including handling, steering and braking. "Our models are extremely versatile, enabling users to maximize their investment in simulation," Daley said.
Keep up with the ever-evolving AI landscape
Unlock exclusive AI content by subscribing to our newsletter!!
You May Also Like
---