Toshiba is investing $321 million in a new R&D facility for AI
Toshiba is investing $321 million in a new R&D facility for AI
The redeveloped complex will accommodate 3,000 engineers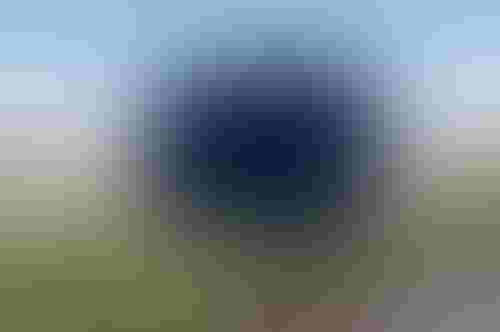 The redeveloped complex will accommodate 3,000 engineers
Toshiba is set to invest around 34 billion yen ($321 million) in a new AI research and development facility in Japan.
The plans involve rebuilding part of the existing R&D center in Kawasaki, as well as two new developments, including a 12-story tower.
The site – designed to consolidate all of Toshiba's AI and quantum cryptography research operations – will accommodate some 3,000 people, which is more than double the existing center's capacity.
The move helps build upon the tech giant's greater AI ambitions. The company has previously said it hopes to have at least 2,000 AI engineers within the group by 2022, and wants to focus on developing itself as a cyber-physical systems (CPS) company.
"At Toshiba, we have 140 years' worth of manufacturing experience and over 50 years' worth of AI research," said Hironobu Nishikori, corporate senior vice president of Toshiba's digital solutions business.
"The fact is that we've spent many years working in both the cyber and physical realms. With our experience working with physical things, and a long-standing customer base with whom we've built up trust, we have a competitive edge over digital-only companies. We can address various issues through CPS because we can analyze our customers' data more deeply, and provide actionable insights."
Toshiba's AI bounce back
Indeed, it would seem that Toshiba is doubling down on its AI pursuits. Following the well-publicized accountancy scandal in 2015, and after shedding a few core operations such as its memory chip business, Toshiba finally saw an earnings recovery last year, tripling its group operating profit for 2019 to 130.5 billion yen.
Its more recent AI endeavors have included high-accuracy crowd analysis, vehicle and drone movement prediction, automatic time lag correction and three-dimensional image recognition. On the consumer side, the company is exploring voice and language applications in domestic settings.
One project involves an AI-based system for edge devices, such as household appliances, that can detect keywords and recognize individual speakers simultaneously, even when not connected to a network. This would allow even edge devices, with their limited processing power, to be able to distinguish between different voices, and engage automatically in actions that would suit that particular user.
The new facilitR&D y, which will bring together existing projects and serve as a hotbed for new innovation, is expected to see construction begin in January 2022, with an opening slated for April 2023.
Keep up with the ever-evolving AI landscape
Unlock exclusive AI content by subscribing to our newsletter!!
You May Also Like
---