UK government announces £50 million funding boost for healthcare AI
UK government announces £50 million funding boost for healthcare AI
"AI in health care will doubtless rank alongside earlier advances such as the stethoscope, the X ray and the blood test," says CEO of the NHS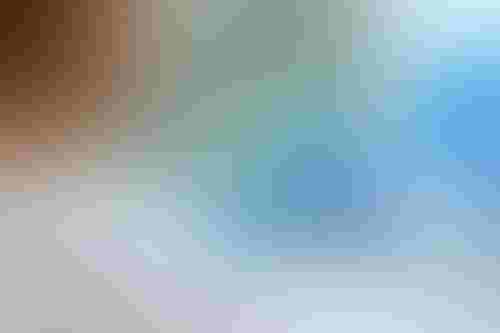 "AI in health care will doubtless rank alongside earlier advances such as the stethoscope, the X ray and the blood test," says CEO of the NHS
UK health secretary Matt Hancock has announced a £50 million funding boost for AI healthcare projects within the National Health Service.
The cash injection is designed to improve the environment for innovation in the sector, and aims to support R&D and testing of promising ideas that can improve diagnosis and care.
Speaking during London Tech Week, Hancock said the funding will be spread across a range of healthcare AI projects, including efforts to leverage AI to predict eye cancer at the University of Liverpool, and Novoic's Project Rhapsody, which is exploring the role of AI in audio and language processing to diagnose neurological and psychiatric conditions.
According to Hancock, the funding "will ensure the NHS can continue to fast-track pioneering artificial intelligence to the frontline, freeing up clinicians' time and saving lives."
Government focus
The UK government has been placing more and more emphasis on AI in healthcare. Back in January, Hancock launched a competition to speed up adoption of the technology in the NHS, with £140 million on offer for companies that could leverage AI to "transform patient care, support staff and save lives."
This was part of a wider £250 million package announced by Prime Minister Boris Johnson in 2019, designed to elevate both AI and the use of genomic medicine.
Hancock previously articulated plans to sequence some five million genomes by 2023, with genomic testing across the NHS the ultimate goal.
"The NHS has and always will rely first and foremost on the clinical expertise of our staff, but the innovations we're funding today have the potential to save lives by improving screening, cancer treatment and stroke care for NHS patients across the country," Sir Simon Stevens, NHS Chief Executive, said.
"We're still in the early stages of AI, but when the latest chapter in the history of medicine comes to be written, AI in health care will doubtless rank alongside earlier advances such as the stethoscope, the X ray and the blood test."
Other beneficiaries of the funding include Healthy IO, which develops an app that turns a smartphone into a "clinical-grade medical device" capable of detecting albuminuria, an early warning sign of Chronic Kidney Disease; Irhythm Technologies, which is working on a wearable ECG monitoring patch and service that utilises AI-led processing and analysis to help diagnose atrial fibrillation; and Brainomix, responsible for the e-Stroke Suite that supports clinicians to interpret stroke brain scans in real-time, recently deployed at the Royal Berkshire Hospital.
Keep up with the ever-evolving AI landscape
Unlock exclusive AI content by subscribing to our newsletter.
You May Also Like
---