UK Government set to allow more vehicle autonomy, but research groups urge caution
UK Government set to allow more vehicle autonomy, but research groups urge caution
Automated Lane Keeping Systems (ALKS) to be permitted in slow-moving traffic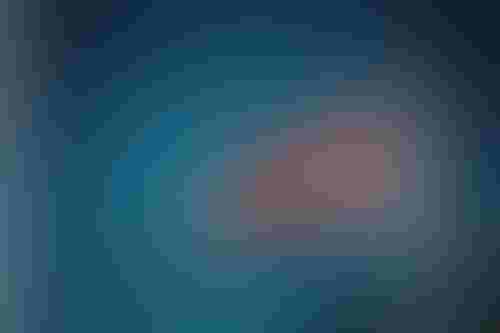 Automated Lane Keeping Systems (ALKS) to be permitted in slow-moving traffic
The UK is set to allow certain forms of vehicle autonomy on the country's roads by the end of the year.
The Department for Transport said that vehicles fitted with an Automated Lane Keeping System (ALKS) would be legally defined as self-driving — so long as they receive GB type approval and that there is "no evidence to challenge the vehicle's ability to self-drive."
Transport Minister Rachel Maclean MP said the move was "a major step for the safe use of self-driving vehicles in the UK" but warned that autonomous vehicles needed to be deployed safely.
Healthy optimism
The Department for Transport welcomed the prospect of having self-driving vehicles on British roads, suggesting it could "spark the beginning of the end of urban congestion, with traffic lights and vehicles speaking to each other to keep traffic flowing, reducing emissions and improving air quality in our towns and cities."
"The technology could also improve access to transport for people with mobility issues and lead to more reliable public transport services," the statement added.
Connected and autonomous vehicle technologies could create around 38,000 new jobs in a UK industry that could be worth £42 billion by 2035, the DfT claimed, with over 80 percent of these jobs expected to be in professional, technical, and skilled trade occupations.
Maclean suggested autonomous vehicles could improve access to services for rural communities and give the public better access to education, work, and make roads safer by "reducing human errors that can lead to accidents and collisions."
Her comments come amid growing distrust of autonomous vehicles following several well-publicized crashes involving Tesla cars, although the company has since pushed back, arguing drivers were behind the wheel.
Following the announcement, the DfT has launched a consultation on amendments to the Highway Code to ensure the first wave of this technology is used safely and responsibly.
The agency is seeking stakeholder views and opinions on the prospective rule changes required to bring autonomous vehicles to British roads. The consultation will conclude on May 28, and is accessible here.
Can it do roundabouts?
ALKS enables a vehicle to drive itself between lane markings on a motorway in slow traffic, while maintaining the ability to easily and safely return control to the driver when required.
Such systems can be used in tandem with adaptive cruise control, which is already permitted on the roads in the UK, with the driver able to hand control over to the vehicle, which would monitor speed and keep a safe distance from other cars.
The Department for Transport reminded that 85 percent of road traffic accidents in the UK are caused by human error, something it said ALKS could help reduce.
Not everybody is a fan of the new tech: last October, Thatcham Research and the Association of British Insurers (ABI) warned the government against embracing AKLS, saying, "it will put road users' lives at risk."
Thatcham said its own study into ALKS technologies found that the systems would not respond to debris on carriageways, pedestrian encroachments, and closures of motorways.
Thatcham again urged caution following the UK government's latest announcement, with "a lot of work needed by both legislators and the automotive industry before any vehicle can be classed as automated and allowed safely onto the UK roads," according to research director Matthew Avery.
Avery added, "Automated Lane Keeping Systems (ALKS) as currently proposed by the Government are not automated. They are assisted driving systems as they rely on the driver to take back control.
"Aside from the lack of technical capabilities, by calling ALKS automated our concern also is that the UK Government is contributing to the confusion and frequent misuse of assisted driving systems that have unfortunately already led to many tragic deaths."
For ALKS to be truly safe and useful, Thatcham said a vehicle must have the capability to safely change lanes to avoid an incident, to find a "safe harbor" at the side of the road and not stop in a "live" lane, and its ability to recognize UK road signs "needs to be assured by an independent organization."
Keep up with the ever-evolving AI landscape
Unlock exclusive AI content by subscribing to our newsletter!!
You May Also Like
---