UK Space Agency is spending £1 million on AI-based answers to the space junk problem
UK Space Agency is spending £1 million on AI-based answers to the space junk problem
Seven participants will use AI and sensor technologies to help protect satellite-based services from collisions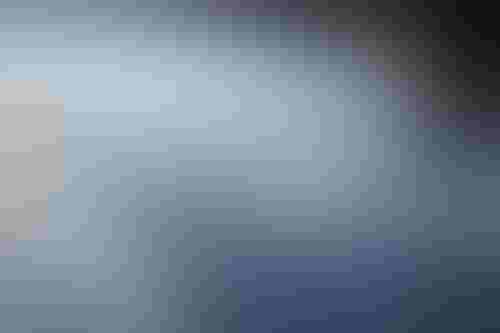 Seven participants will use AI and sensor technologies to help protect satellite-based services from collisions
The UK Space Agency has awarded more than £1 million to seven companies that will leverage AI to tackle the increasingly critical challenge of space debris.
The funding competition was originally announced in May.
It was designed to spur innovation around technologies that could help track 160 million pieces of space junk currently in orbit.
This debris represents a serious risk to the satellites that are vital to the services we use every day. The chosen companies, who will each receive a share of the £1 million, have been selected for their work with sensors and AI, which can be used to track these floating hazards.
Winners include Lift Me Off, which will develop and test machine learning algorithms to help distinguish between satellites and space debris, and Fujitsu, which is using quantum-inspired processing to improve debris removal during space missions.
Funding recipients also include Deimos and Northern Space and Security, which will develop new optical sensors to track space objects from the UK, while Northern Ireland-based Andor will work on developing its astronomy camera in order to identify smaller pieces of floating junk.
D-Orbit UK will employ a space-based sensor on its recently-launched satellite platform, and Lumi Space will use its share of the fund to research new satellite laser ranging technologies.
No room for maneuver
"People probably do not realise just how cluttered space is," Graham Turnock, chief executive of the UK Space Agency, said in a press release. "You would never let a car drive down a motorway full of broken glass and wreckages, and yet this is what satellites and the space station have to navigate every day in their orbital lanes."
Indeed, the European Space Agency had a close call last year, when a £100 million spacecraft had to engage its emergency thrusters in order to dodge an errant satellite.
"Millions of pieces of space junk orbiting the earth present a significant threat to UK satellite systems which provide the vital services that we all take for granted, from mobile communications to weather forecasting," Business Secretary Alok Sharma said. "By developing new AI and sensor technology, the seven pioneering space projects we are backing today will significantly strengthen the UK's capabilities to monitor these hazardous space objects, helping to create new jobs and protect the services we rely on in our everyday lives."
The funding announcement coincides with the launch of an agreement between the Ministry of Defence and UK Space Agency to work together on space domain awareness, which could also provide future opportunities to work with allies, such as NASA, on space sustainability and innovative tech applications – including AI and machine learning – in an orbital capacity.
About the Author(s)
Stay Ahead of the Curve
Get the latest news, insights and real-world applications from the AI Business newsletter
You May Also Like
---