UK to wow World Expo with AI-based interactive poetry installation
UK to wow World Expo with AI-based interactive poetry installation
"My friend is near, I hear his breath."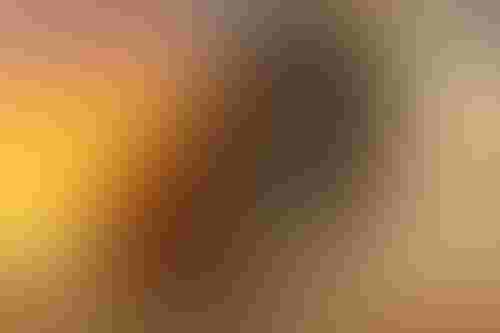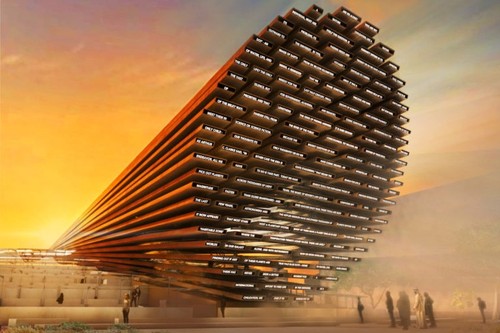 "My friend is near, I hear his breath."
The UK Department for International Trade has funded an artificial intelligence system that is expected to produce interactive poetry at the Expo 2020 Dubai, which was delayed due to COVID-19.
The system was trained on more than half a million lines of British poetry, with poetry experts helping fine-tune results. But the algorithm was not developed by a software company, or an AI research institute.
It was put together by 'brand experience agency' Avantgarde, with some advice from Google's Arts and Culture division.
*Checks notes*
The algorithm itself does not appear to be that cutting edge, nor – we hasten to add – that self-aware. Instead, the poetic skill it claims to have is the result of thousands of hours of human work that could be described as brute force.
The system was fed lines from more than 100 British contemporary poets, and given a few "seed words" to generate couplets from.
Experts from the Poetry Society, Poetry Archive and Scottish Poetry Library then went through tens of thousands of couplets to pick out those that worked, and discard those that didn't. They did this again and again over five months.
In what may be an affront to some contemporary poets, the group also removed any offensive or violent language.
At the Expo, currently set to run from October 2021 to March 2022, the 'Collective Message' installation will allow visitors to contribute words that they feel describe humanity. Those will form the seed words for new couplets.
All the couplets will be strung together as a giant poem, which will be projected onto the UK pavilion building for six months.
An example poem – chosen by the Poetry Society reads:
"and soon I am staring out again,
begin to practise my words, expecting my word
will come. it will not. the wind is calling.
my friend is near, I hear his breath. his breath
is not the air. he touches me again with his hands
and tells me I am growing old, he says, far old.
we travel across an empty field in my heart.
there is nothing in the dark, I think, but he.
I close my eyes and try to remember what I was.
he says it was an important and interesting day,
because I put in his hands one night
the box of light that had been a tree."
The system joins a growing number of algorithms purporting to create art by reflecting back aspects of prior human creations.
One of the first such AI-based poets was Racter, which in 1983 'wrote' a book of garbled poetry called The Policeman's Beard Is Half Constructed.
"More than iron, more than lead, more than gold I need electricity.
I need it more than I need lamb or pork or lettuce or cucumber.
I need it for my dreams," Racter wrote.
The book was criticized as it was not clear how much input the human developer had in choosing and tweaking the final output.
Nearly four decades later, one of the most advanced natural language processors and generators is OpenAI's GPT-3. Building upon GPT-3, and its predecessor, researcher Gwern Branwen opened up the system to generate 'creative' writing, including poetry.
Ingesting around three million lines of poetry from the public domain Project Gutenberg, the system was able to spit out its own take on poetry:
"My heart, why come you here alone?
The wild thing of my heart is grown
To be a thing,
Fairy, and wild, and fair, and whole"
Not to be left out of any AI competition, Google has created a poetry generation system, called Verse by Verse. It is a little more hands-on - you choose three poets that inspire you, from a select list, along with the poetic form, the syllable count, and rhyme scheme.
Then you give it a starting sentence, and choose suggested sentences from each of the virtual dead poets. Here's what we made together:
"I like to read AI Business
Indeed it is— it has my nation!
Freedom, sweet the wonder of the debt,—
One must go to make this parapet.
Perhaps it had some forgotten youth
Or I was born with the lore of truth?"
And here's one more Google poem for AI Business readers:
"What is poetry, when it comes from a machine?
Surely a soul goes into soulful art!
Making it part of that form or body,
That shut the soul into a soulful heart.
Struck with the voice of joy from every part,
Feeling the fiery heart of heart and hand,
Failing always of the egg of steel,
Shooting on the firm and delicious blood,
Making the nest of a field of rice,
Soothes the grass with a root of bread."
Keep up with the ever-evolving AI landscape
Unlock exclusive AI content by subscribing to our newsletter!!
You May Also Like
---