Unity buys OTO to fight swearing in video games
Unity buys OTO to fight swearing in video games
Using AI to censor in-game communications is shaping into a trend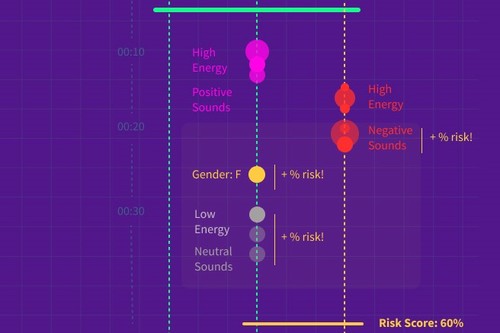 Using AI to censor in-game communications is shaping into a trend
3D engine developer Unity Technologies has acquired OTO Systems, a Swiss startup that uses AI to automatically filter out harassment and threats in audio streams.
The technology will be used to de-toxify notoriously foul-mouthed online gaming environments - something that's expected to boost revenues of game developers.
In a survey of more than 2,000 gamers commissioned by Unity, nearly seven in ten (68%) reported that they have experienced toxic behaviour while gaming online, and 67% stated they were likely to stop playing a multiplayer game as a result.
Unity is not the only company working in this direction: in March at the GDC Showcase 2021, Intel demonstrated a system called 'Bleep,' developed in partnership with natural language processing startup Spirit AI and designed to achieve the same goal – de-toxify online gaming. The system was ridiculed online for features like a toggle for racism that could allow 'most' or 'some' racially-motivated abuse.
Family-friendly
San Francisco-based Unity is one of the world's most successful developers of video game engines. In recent years, it has also positioned itself as a developer of 3D tools for enterprise applications – for example, the creation of Digital Twins.
"Over the past year, we saw how people all over the world found respite in gaming, due to the desire to connect with friends and family," said Felix Thé, VP of product management for operate solutions at Unity.
"The findings of our survey being released today also illustrate that with the rise in cross platform, multiplayer gaming, most players also felt there was a surge in toxic behavior. With OTO's integration into our portfolio of gaming services, we aim to empower creators with a simple, scalable solution to design safe virtual environments that promote friendly experiences and detect problematic social behaviors."
OTO was spun off from SRI International, a non-profit organization that's half-way between a research institute and a start-up incubator. The team has developed "an AI-driven acoustic intelligence platform" called SafeVox that Unity says operates 100x faster than speech recognition, is language independent, and is able to detect a wider and more accurate range of disruptive behavior.
On its website, OTO says the system can capture "laughter, screaming, and high emotions, among many other acoustic biomarkers." It also "highlights when vulnerable speakers are present."
With the acquisition now closed, SafeVox and other OTO tech will be integrated into Unity's Vivox platform for in-game communications, which powers popular games like PlayerUnknown's Battlegrounds, League of Legends, and Rainbow Six Siege.
Keep up with the ever-evolving AI landscape
Unlock exclusive AI content by subscribing to our newsletter!!
You May Also Like
---