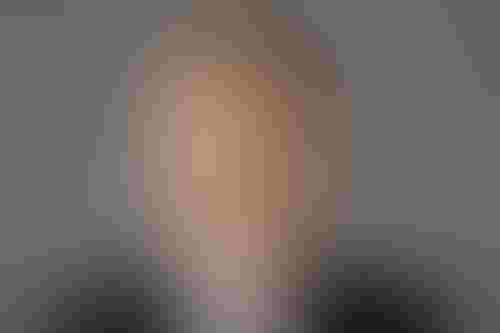 Calls the move "the greatest honor of my career"
Intel has appointed a new CEO – none other than the former leader of VMware, Pat Gelsinger.
Gelsinger will replace Bob Swan, who led the company for two years, after spending 25 years in leadership positions at major US companies including General Electric, Electronic Data Systems, HP Enterprise Services, Northrop Grumman, and eBay.
Prior to Swan, the CEO post was occupied by Brian Krzanich, who was forced to resign for breaching guidelines after his personal relationship with an Intel employee went public.
A safe pair of hands
Gelsinger spent the longest part of his career working for Intel, starting in 1983, while still studying electrical engineering at Santa Clara University, and while getting a Masters at Stanford.
At Intel, he eventually held the position of chief technology officer, a role he created for himself. Gelsinger left in 2009 to became the president and COO of EMC's Information Infrastructure Products business, before moving on to VMware, where he remained CEO from 2012 onwards. During his time with the company, its revenues tripled to "nearly $12 billion," according to CFO Zane Rowe.
The virtualization company will undoubtedly experience Gelsinger's departure as a loss, and Rowe will serve as an interim CEO while the company looks for a replacement.
In a statement, VMware chairman Michael Dell said: "As CEO for the past eight years, Pat led the company's tremendous growth and expansion and built a solid foundation for future innovation. Zane has been a key strategic partner to Pat during this time of growth. His deep knowledge of the company and strong relationships will lead the team well through the transition period."
In a note sent out to Intel employees on Tuesday, Gelsinger said he was "forever grateful" to the company which shaped his career, adding: "To come back 'home' to Intel in the role of CEO during what is such a critical time for innovation, as we see the digitization of everything accelerating, will be the greatest honor of my career."
He took the time to thank Swan for his contribution to the company's recent successes – forecasts expect that the final quarter of 2020 will exceed previous estimates thanks to what the company says is "strong progress on its 7nm process technology."
He added: "I will be sharing more in the near-term about my vision and strategy for Intel, but I know we can continue to accelerate innovation, strengthen our core business and create value for our shareholders, customers and employees."
About the Author(s)
Stay Ahead of the Curve
Get the latest news, insights and real-world applications from the AI Business newsletter
You May Also Like
---