Volkswagen boosts AI research with new Detroit unit
Volkswagen boosts AI research with new Detroit unit
Looking to transform manufacturing, rather than refine self-driving technology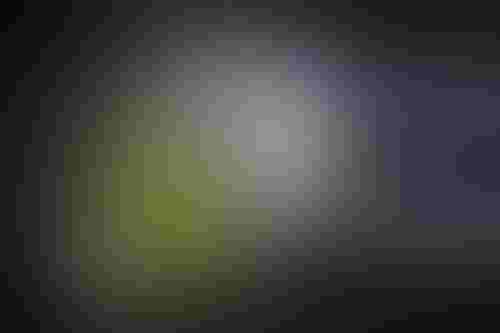 Looking to transform manufacturing, rather than refine self-driving technology
Volkswagen is ramping up research into artificial intelligence with a brand new unit called AI Detroit.
Based in America's famous Motor City, once recognized as a global leader in car manufacturing, the facility marks another step in Michigan's evolution as a tech hub, following the recent announcement of Ford's new robotics base in Ann Arbor.
VW's Detroit operation is a dedicated research and development unit that will play a key role in helping the company make AI more central to many of its functions.
Johan de Nysschen, chief operating officer at Volkswagen Group of America, explained: "We want to leverage new opportunities in applied artificial intelligence to further improve products and services for our customers, supporting our employees and become even more efficient as a company."
"We're in Detroit for a reason"
The team at AI Detroit will be tasked with monitoring the latest developments in machine learning and liaising with the VW Group of America's brands – which include VW, Audi, Bentley, Bugatti and Lamborghini – to investigate ways for those insights to be implemented.
One key differentiator for AI Detroit lies in its ability to feed AI models with data collected from across the VW Group.
Workers at the company's plant in Chattanooga, Tennessee, which produces the Passat, Atlas and Atlas Cross Sport, will be among the first to benefit from the work of the new unit, by way of a scheduling tool created specifically for their needs.
With around 2,000 employees, multiple shifts, complex internal rules and different skill sets, the task of setting a workable schedule is extremely challenging.
Daniel Weimer, head of AI Detroit, explained how the unit could assist: "We now offer algorithms to basically find a much more optimal schedule for management and workforce alike. We hope this can improve productivity, reduce physical stress for the workforce and even help them avoid sick days they may have needed in the past."
Another project focuses on automated analysis of text across hundreds of thousands of documents to improve product quality. AI-based Natural Language Processing tech has been developed to analyze reports and claims for patterns, allowing engineers to swiftly identify potential quality issues.
Weimer is adamant AI Detroit will have an increasingly important role to play for VW in years to come. "AI is a toolbox of technologies to create smart solutions. We're trying to do things that are straightforward for humans that can then be applied through software to real-world challenges," he said. "And we're in Detroit for a reason. There's awesome infrastructure and talent here, along with a great attitude of wanting to redefine the industry."
About the Author(s)
Stay Ahead of the Curve
Get the latest news, insights and real-world applications from the AI Business newsletter
You May Also Like
---