Volvo and Waymo pair up on driverless taxis
Volvo and Waymo pair up on driverless taxis
There are plans for commercial service, but no information on where and when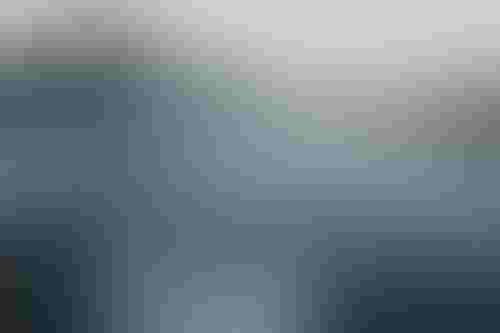 There are plans for commercial service, but no information on where and when
The Volvo Car Group has announced a significant partnership with Alphabet's autonomous driving subsidiary Waymo.
The deal will see California-based Waymo, widely acknowledged as one of the world's leading developers of autonomous driving tech, become a global Level 4 partner for the carmaker.
The deal applies to Volvo and the other two brands in the group, Polestar, which specializes in high-end electric models, and Chinese newcomer Lynk & Co.
Level 4 self-driving vehicles are defined as those which can operate without a driver behind the steering wheel, but only within certain locations, and under specific conditions.
Big tech, on wheels
Waymo has a fleet of Level 4 Chrysler Pacifica minivans being trialed in the suburbs of Phoenix, Arizona.
Its strategy so far has been to develop the hardware suite, software and computer systems, then team up with carmakers to integrate self-driving capabilities into their products.
The Waymo Driver tech is suitable for ride-hailing, local delivery services, trucking and even personal car ownership.
The first fruit of the Volvo / Waymo tie-up is likely to be a fleet of electric taxis fitted with Waymo Driver, although when and where these will be deployed is still to be confirmed.
Adam Frost, chief automotive officer at Waymo, said: "This key partnership with Volvo Car Group helps pave the path to the deployment of the Waymo Driver globally in years to come, and represents an important milestone in the highly competitive autonomous vehicle industry.
"Volvo Car Group shares our vision of creating an autonomous future where roads are safer, and transportation is more accessible and greener."
Henrik Green, CTO at Volvo, added: "Fully autonomous vehicles have the potential to improve road safety to previously unseen levels and to revolutionize the way people live, work and travel.
"Our global partnership with Waymo opens up new and exciting business opportunities for Volvo Cars, Polestar and Lynk & Co."
Waymo, which started life as the Google Self-Driving Car project in 2009, is building up an impressive portfolio of automotive partners.
It has deals in place with Fiat Chrysler Automobiles, Jaguar Land Rover, with which it is working on electric i-Pace SUVs, and the Renault Nissan Mitsubishi Alliance, investigating commercial vehicles.
Volvo itself has an interesting array of collaborators as it continues to explore and develop autonomous technology. At the start of May it announced plans to sell partially-autonomous vehicles equipped with LIDAR sensors made by US start-up Luminar, which it holds a minority stake in.
It has also inked a deal with Uber, to deliver XC90 models to be fitted with Uber's self-driving technology.
Keep up with the ever-evolving AI landscape
Unlock exclusive AI content by subscribing to our newsletter!!
You May Also Like
---