Walmart deploys robots in all regional distribution centers
Walmart deploys robots in all regional distribution centers
The move further sharpens its competitive race against Amazon.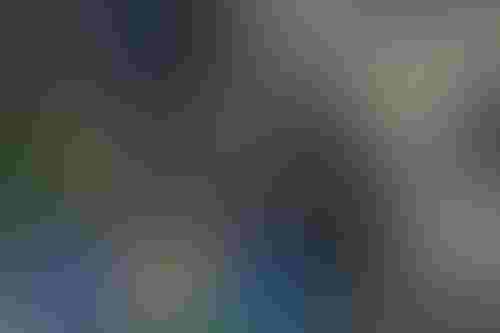 The move further sharpens its competitive race against Amazon.
Walmart is automating all 42 of its regional distribution centers with robots from Symbotic, building upon a successful partial rollout that began last July. 
Previously, Symbotic's robots were deployed at 25 of Walmart's distribution centers, after first testing it in 2017 at its Brooksville, Florida location.
The latest expansion is reportedly motivated by post-pandemic labor shortages and a rising interest in warehouse robotics from other retail majors, with Amazon announcing a $1 billion investment into accelerating the deployment across its operations. 
The roll out across Walmart's warehouses will take at least eight years.
Symbotic's system features mobile robots that can move stock, robotic arms to pack and unpack items while computer vision will help streamline the process of fulfilling orders. This system processes pallets and sorts products into different storage structures, with each module capable of processing 1,700 cases per hour. 
Using Symbotic's bots is a "game changer," according to a blog by Joe Metzger, executive vice president of supply chain operations at Walmart U.S. in announcing the 2021 roll out.
Symbotic's system uses a complex algorithm to store cases like "puzzle pieces using high-speed mobile bots operating with a precision that speeds the intake process and increases the accuracy of freight being stored for future orders," he said.
Using the end-to-end AI software platform and autonomous robotic solutions, Walmart says it hopes to accelerate the order fulfillment process and expand distribution capacity. 
Deborah Yao contributed to this report.
This article first appeared in sister publication IoT World Today . 
Keep up with the ever-evolving AI landscape
Unlock exclusive AI content by subscribing to our newsletter.
You May Also Like
---