Why business operations need Decision Intelligence to survive post-Covid
Why business operations need Decision Intelligence to survive post-Covid
Re-opening for "business as normal" presents unprecedented difficulties for strategists, analysts, planners and merchandising teams alike, but also offers a unique opportunity to leverage AI to their advantage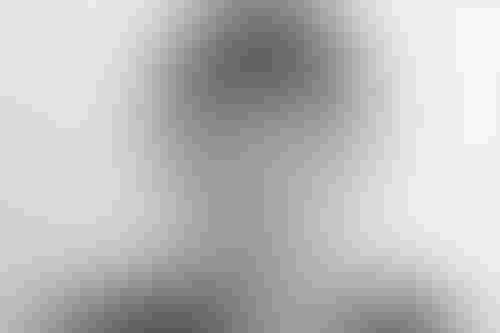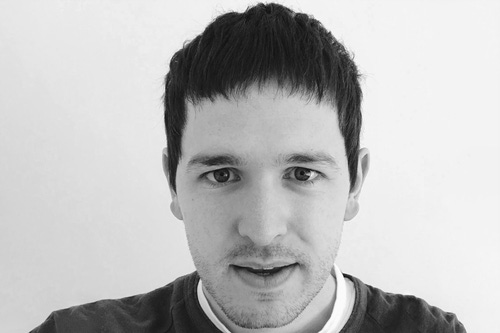 Retail was undoubtedly one of the sectors of the economy that was hit the hardest by the Covid-19 pandemic in 2020, with reports of the lowest sales recorded in 25 years. However, disruption was felt across the board, with businesses from a wide range of industries now facing a unique planning horizon as we emerge from the peak of the pandemic. As society gradually re-opens over the next few months, many organisations are now tasked with triggering a 'cold' restart of their operations.
At a minimum, they'll be attempting to restore buying, production and service levels to what they were before the crisis arrived.
Re-opening for "business as normal" presents unprecedented difficulties for strategists, analysts, planners and merchandising teams alike, but also offers a unique opportunity to leverage AI to their advantage. By utilising intelligent data from across the business, AI can drive invaluable insights and inform highly optimised commercial decisions more instantly, continuously and complexly than human cognition can. This is Decision Intelligence.
Paths to recovery
With non-essential shops in the UK opening no earlier than 12th April under the latest government guidance, market experts are currently offering various projections for how this industry-wide relaunch will play out.
Whether a slower, progressive U-shaped recovery, or a sharper, more rapid V-shaped recovery, both scenarios provide a good chance for businesses to leverage their best asset – their data – to inform optimal operations going forwards.
Enabling recovery with Decision Intelligence
The re-opening of non-essential businesses, who have had to significantly reduce production output over the last year, prompts important decisions that need to be made swiftly and carefully.
These decisions are based on a myriad of factors including, which products need to be produced as a priority, and in what quantities. These factors include production capacity, product inventory, product profitability and predicted demand by customer and region, amongst others. The complexity of these decisions is further complicated with portfolios of hundreds or thousands of products.
The answer to these planning obstacles lies in businesses' vast amounts of data.
Artificial Intelligence (AI) can leverage data points which don't typically mix (such as physical store data, eCommerce data, supply chain data, warehouse data, marketing data) to map demand across time and place to make smarter and faster decisions to accelerate growth and profit.
Enabling businesses to accurately prioritise the roll-out of products and maintain stock levels is necessary for them to not only survive, but thrive, as we emerge into the post-Covid world. Businesses who are harnessing their AI capability are growing faster, with higher margins, than their competitors. They are thriving.
Importance of agility
Even prior to the pandemic, business leaders have broadly identified the agility of an enterprise as important to thriving in the modern-day market. Covid-19 has now forced businesses to adopt agility in order to maintain resiliency as they recover and grow further.
Data agility – a business' ability to generate rapid, actionable and intelligent insights from multiple data sets – will enable businesses to react quickly to evolving and fluctuating market conditions, and will be imperative in winning and holding market share and value as the dust settles post-disruption.
AI-driven data agility also provides key insights into customer behaviour, value and preferences, which is crucial in retaining and attracting customers as recovery begins.
For example, Peak worked with Footasylum (lifestyle fashion retailer) to combine product, customer, behaviour, warehouse and stock-level data to create in-market predictions. The hyper-personalisation predictions resulted in a 28% increase in digital campaign revenues.
Surviving and thriving: A how-to
Here are some final top tips to consider when planning your business' recovery plan:
In the current turbulent economic climate, more traditional systems of demand planning are likely to struggle. Every business now needs its own "central AI system" to build and run its AI. Just as every business function needed its own system of records – sales and marketing have CRM, operations have ERP systems, finance departments have accounting software – businesses now need a new kind of system.
A central AI system that combines as many disparate, relevant sources of data and information together as possible and enriches that data using AI, so businesses can quickly make different predictions and categorisations over all of its data to accelerate growth, revenue, and profit across the business.
This centralised AI system will produce more dynamic predictions in response to changing market conditions. SKUs can provide analytical data to not only forecast sales but also develop deeper insight into customer relationships. Deciding which SKUs are the most important to your specific business will aid recovery, as well utilising existing data to support decision making around which products to prioritise.
Your business must be prepared to be more agile and flexible in its operations than ever before. Market conditions will be rapidly changing throughout the foreseeable future, and don't be surprised if customer behaviour never completely returns to "normal".
Ultimately, companies that have the best advantage in recovering and flourishing as we emerge from the pandemic are those which are driven by intelligent data and a rapid, agile and responsive approach to decision making. As research company Gartner says in a recent report, making great decisions is now a competitive differentiator for all businesses.
Tom Summerfield is retail director at Peak, a company that develops and implements a system called CODI, available on a subscription basis, to help companies across a range of sectors – from retail to manufacturing – embed machine learning at the core of their operations.
Keep up with the ever-evolving AI landscape
Unlock exclusive AI content by subscribing to our newsletter!!
You May Also Like
---