William Shatner beamed into conversational video from StoryFile
William Shatner beamed into conversational video from StoryFile
AI Business tested the interactive Shatner, with humorous results – but the system failed to achieve a true sense of interactivity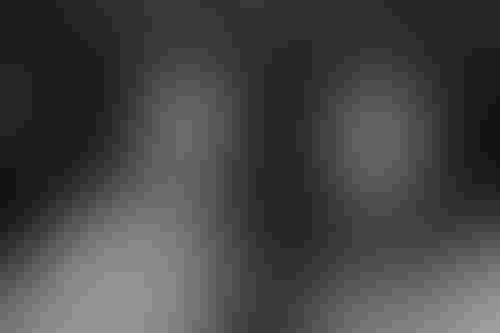 AI Business tested the interactive Shatner, with humorous results

William Shatner, best known for his portrayal of Captain James T Kirk, has been immortalized using AI – with Internet users now able to quiz the 90-year-old on his life and career.
Shatner, who is set to be blasted into space courtesy of Jeff Bezos's Blue Origin, is among the first celebrities to launch a virtual construct of themselves, created with video technology developed by American startup StoryFile.
The star of the original series of Star Trek as well as Rescue 911, T J Hooker, and Boston Legal, can be asked questions about his life experiences, passions, and worldview for free via the company's website.
"I recorded this so my children's children can get to know me—you just press record yourself on any computer or phone and you or your loved ones' stories become a living record," Shatner said.
What is StoryFile?
Shatner part-owns StoryFile, which was founded in 2017. It has raised $9.5m to date, most recently securing $4m in June from undisclosed investors.
The company said it planned to close a Series A early next year.
Another co-founder, Heather Smith, who serves as the company's CEO, was previously managing director of Conscience Display. That company created similar video interview projects, notably for Holocaust survivors in collaboration with the Illinois Holocaust Museum and Education Center and USC Institute for Creative Technologies
"StoryFile will be the way we tell the story of our lives and the world. We aim to enable 100 million people from all around the world to keep and share their memories," Smith said.
Alongside the interactive Shatner, StoryFile launched the Life platform, an at-home version of its video recording technology.
StoryFile describes 'Life' as a product that "empowers anyone to use AI-powered, conversational video to preserve their life stories so that loved ones will be able to have a conversation with them now and in the future."
StoryFile Life is free to sign up to and includes 33 free questions, unlimited conversations, 1-minute video answers, and the ability to share on social platforms. The Premium package enables customers to create longer video answers, and opens access to all 1,600 questions.
Users can record their answers via a computer, tablet, or iPhone.
To boldly go where no man has gone before
To create his construct, Shatner spent five days with StoryFile in its Hollywood studio, answering questions before a camera, while sat on a chair surrounded by greenscreens.
The Shatner Storyfile is simple – questions can be asked using voice or by typing. "Our system learns from how the system matches the correct response," Smith told AI Business. "Whether or not it makes a good match is analyzed and then it is trained or learns to make that match better, if possible, or more accurate in future conversations. It learns more from the questions asked of the subject because those always vary, and then the different ways that people ask those questions help to train the AI, so that it becomes more accurate the next time."
AI Business asked the system a series of Star Trek questions – such as what happened to General Chang, the antagonist in Star Trek VI, or whether Kirk would fight the Gorn again, referring to the famous original series episode Arena.
Most of the time, we were met with a screen that said the system didn't understand the question.
The platform does offer hints of what to ask the star, including potential advice, his legacy, and messages to family and friends.
Humorously, the system responds to questions related to George Takei, Shatner's co-star on Star Trek. The actors don't appear to get along – with Shatner's Storyfile suggesting Takei "has a psychosis over me."
StoryFile isn't Shatner's first experiment with emerging tech – with plans to reimagine his TekWar novels as a mixed reality animated series gaining traction. The actor is reportedly working with Pure Imagination to create the show, which he will produce.
Keep up with the ever-evolving AI landscape
Unlock exclusive AI content by subscribing to our newsletter!!
You May Also Like
---