Wind River launches telco edge management platform, signs up Verizon
Wind River launches telco edge management platform, signs up Verizon
Using AI to help control 5G networks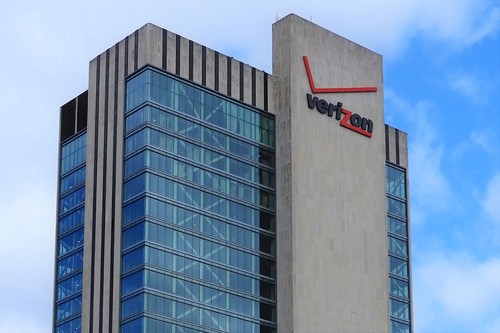 Using artificial intelligence to help operators control 5G networks
Embedded computing specialist Wind River has launched a platform for running a large number of intelligent systems at the edge of the network.
Wind River Studio is a cloud-native infrastructure platform that uses artificial intelligence to help operate distributed edge clouds through a 'single pane of glass.'
Fewer panes mean fewer pains
According to Gartner, by 2022 more than 50 percent of enterprise-generated data will be created and processed outside the traditional data center or cloud environment, and instead be handled at the edge of the network.
"In order to thrive in a digital- and AI-first world, companies are accelerating their digital transformation plans from years to months," Kevin Dallas, Wind River CEO, said.
"Wind River Studio is the first and only of its kind to deliver one unified environment for mission-critical intelligent systems across the full product lifecycle."
Verizon will use the studio for its 5G vRAN deployment, the company said.
"Verizon has been on the leading edge of virtualizing the network which provides the foundation for programmability in our network and allows us to speed new services to customers," Srini Kalapala, VP of Technology planning and development for Verizon, explained.
"Virtualizing the entire network from the core to the edge has been a massive, multi-year redesign effort of our network architecture that simplifies and modernizes our entire network."
Wind River claims that it works with the majority of 5G RAN deployments in the US.
The company was founded in 1981, and quickly found success with VxWorks, a real-time operating system for embedded devices; in 1997, NASA's Pathfinder landed on Mars, with VxWorks as its operating system.
Wind River was acquired by Intel for $884m back in 2009, operating as a separate business unit. In 2016, Intel said that it would end Wind River's independent status, and merge it into one of its divisions – but two years later, it divested the company instead, to alternative asset fund manager TPG. The terms of the sale were not disclosed.
The business has focused on software for embedded systems, the Internet of Things, and telecommunications networks, providing proprietary and Linux-based operating systems for platforms at the edge. As those platforms grow in number and complexity, Wind River has turned to artificial intelligence to help manage the vast array of end points.
Keep up with the ever-evolving AI landscape
Unlock exclusive AI content by subscribing to our newsletter.
You May Also Like
---