Tesla AI day: Real chips, unreal robots
Tesla AI day: Real chips, unreal robots
Spandex and silicon whipped out by tech's loudest billionaire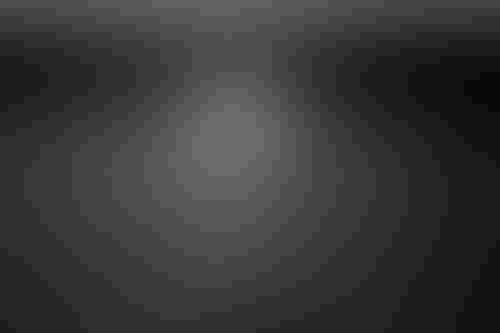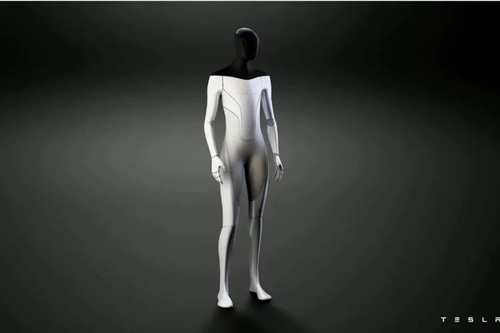 Spandex and silicon whipped out by tech's loudest billionaire
Tesla unveiled a host of actual and theoretical artificial intelligence products at its new AI Day.
Hosted by combative CEO Elon Musk, the event comes two years after its first 'Autonomy Day,' where Musk promised that the company would have "one million robotaxis on the road" by the end of 2020. That did not happen.
Enter the Dojo
At the event, Tesla director Ganesh Venkataramanan revealed Tesla's in-house designed AI hardware. The 7nm 'D1' chip will be used in Dojo, the company's upcoming supercomputer.
Each of the D1's 354 chip nodes has one teraflops (1,024 gflops) of compute, and the entire chip is capable of 363 teraflops of compute. These numbers have not been independently verified.
25 D1s are then bundled into a multi-chip tile, capable of nine petaflops of AI compute (again, not verified). Dojo will use two trays of six tiles in a single cabinet, for 100 petaflops of compute per cabinet. In total, this will amount to 1.1 AI exaflops across 10 cabinets.
"We can do compute and data transfers simultaneously, and our custom ISA, which is the instruction set architecture, is fully optimized for machine learning workloads," said Venkataramanan at AI Day. 
"This is a pure machine learning machine."
Dojo is expected to be operational next year, and will be used to help train Tesla's Full Self-Driving autonomous system (which currently is not capable of full self-driving). 
As part of that training, Tesla's head of AI, Andrej Karpathy, explained that the company is still "building an animal from the ground up that can sense its environment.
"We are building of course all of the mechanical components of the body, the nervous system, which has all the electrical components, and for our purposes, the brain of the Autopilot, and specifically for this section the synthetic visual cortex," he said.
To help, it has a 1,000-person manual data labeling team, where employees and contractors take videos from Tesla's fleet on the road and help label objects to teach the machine learning system.
The Elon's new clothes
Among the new announcements, Musk said that the company is working on a humanoid robot that will be five feet, eight inches tall, weigh 125 pounds, and have a screen for a face. 
Tesla intends to use the company's Autopilot software (which is currently under investigation by the US government due to a series of fatal crashes) to help the robots navigate.
The robots - which Tesla says it will build a prototype for "sometime next year" - are "intended to be friendly," and ones which "you can run away from, and most likely overpower."
Tesla hopes to use the robot for "dangerous, repetitive and boring tasks," with Musk adding that "I think essentially in the future, physical work will be a choice - if you want to do it you can."
However, so far, all that exists of the robot are some simple renders. Musk also brought on a man dressed in spandex who danced on stage, dressed as a robot.
Musk has a history of announcing ambitious projects on tight deadlines that are either delayed by years, or simply never materialize. Among them are a solar-powered Supercharger network, car battery swapping, and robotic snakelike chargers.
Other car companies have also dabbled in humanoid robotics - along with investments in the robotic arms actually used in manufacturing.
General Motors partnered with NASA to create the Robonaut 2 way back in 2011, a humanoid robot (from the waist up) that was sent to the International Space Station.
Even older is Honda's Asimo system. Work began in the 1980s, with the child-sized robot announced in 2000, gaining widespread publicity. The system was quietly killed off in 2018, with Honda continuing with less-human robotics concepts.
In 2020, South Korea's Hyundai acquired robotics leader Boston Dynamics for around $1.1bn. Among its suite of systems is Atlas, a humanoid robot that can backflip.
Keep up with the ever-evolving AI landscape
Unlock exclusive AI content by subscribing to our newsletter!!
You May Also Like
---