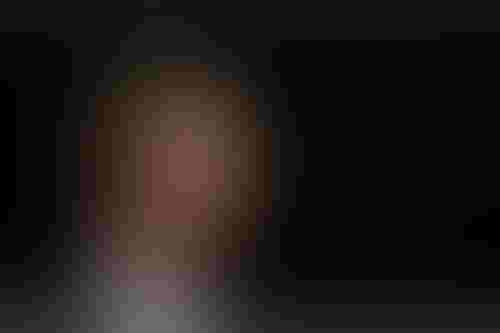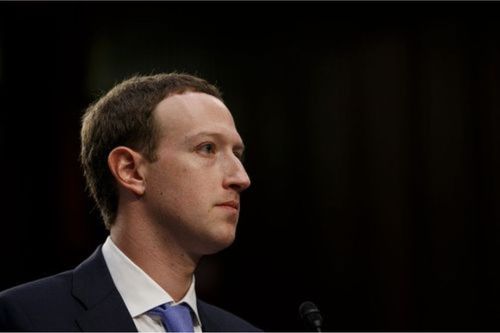 Altimeter Capital, hedge funder Michael Burry, Oculus founder among critics as market value dives from $1 trillion to $260 billion in a year
Meta, formerly Facebook, is under fire after reporting disappointing fiscal third-quarter earnings results − with criticism growing on Wall Street, among employees and a former business partner.
Shares of Meta are down 25% to close at $97.94 today after posting a second straight quarterly revenue decline and "much higher operating expenses and capital expenditures," according to a report by BofA analyst Justin Post provided to AI Business.
Meta said it planned to spend $96 billion to $101 billion in operating expenses and $34 billion to $39 billion in capital expenditures. It also projected fourth-quarter revenue below Wall Street's expectations.
"Clearly, the Street didn't think the company would take investments this far while revenues were under pressure," Post wrote. High spending for 2023 "signaled no slowdown in Metaverse and other investments or a focus in preserving" earnings or free cash flow.
Meta's market value fell to $263 billion – after hitting a high of $1 trillion in September 2021 – while trading volume surged seven-fold in the selloff.
Zuckerberg undeterred
Meta reported Q3 revenue of $27.7 billion down 4% from the like quarter a year ago. Earnings came in at $4.4 billion ($1.64 per share) down 52% year-over-year as costs and expenses rose by 19%. Facebook monthly active users rose 2% from last year.
Compounding Meta's woes was a $3.7 billion loss from its metaverse division, Reality Labs, on revenue of $285 million in the quarter.
CEO Mark Zuckerberg expressed confidence that the company's pivot towards the metaverse would pay off despite the lower-than-expected results.
"Over time, these are going to end up being very important investments for the future of our business," he said. "This is some of the most historic work we're doing. People are going to look back decades from now and talk about the importance of the work that was done here. While we face near-term challenges on revenue, the fundamentals are there for a return to stronger revenue growth."
Meta recently partnered with Microsoft to bring its Office bundle and Teams apps to the metaverse, in a pivot to business use cases. Microsoft itself struggled in making its VR/AR ambitions a reality.
One potential certainty is job cuts – with Zuckerberg hinting the company saying it wants to be a "smaller organization" next year.
Meta in 'land of excess'
The issue at hand is Meta's response to its core business – social media – hitting a wall, according to an open letter written by Brad Gerstner, CEO of Altimeter Cap, which reportedly owns 2 million shares of Meta.
"As a result, the team hastily pivoted the company toward the metaverse – including a surprise re-naming of the company to Meta," he wrote. "Worse, this skepticism seemed to be affirmed with a nearly immediately and sizable miss in financial results and continued under-performance throughout 2022."
Meta's stock is down 71% year-to-date. This drop "mirrors the lost confidence" in the company, not just the market's 'bad mood,' he said.
Instead of focusing on the metaverse, the company should continue to invest in AI to make its products and processes better – while continuing to develop new products such as Grand Teton that can be cross-sold to billions of customers, Gerstner said.
"We are witnessing a Cambrian moment in AI," he wrote. "Meta is no doubt well positioned to hep invent and monetize that future." He noted that its core business is "one of the largest and most profitable in the world with over $45 billion in operating profits last year alone."
But Meta needs to get in shape. Gerstner urged cutting headcount costs by at least 20%, reducing annual capital expenditures by at least $5 billion and invest no more than $5 billion a year on the metaverse and Reality Labs.
"Meta has drifted into the land of excess — too many people, too many ideas, too little urgency. This lack of focus and fitness is obscured when growth is easy but deadly when growth slows and technology changes," he added.
"Meta needs to get its mojo back."
Oculus founder, Michael Burry pile on
To rub salt in Meta's wounds, the man who sold Oculus to the company for $3 billion in 2014 has lambasted the company's metaverse products.
Palmer Luckey, the founder of Oculus VR, said Meta's products weren't fun and likened it to a pet project, at The Wall Street Journal's Tech Live event earlier this week. "I think most of the people probably on the team would agree that it's not currently a good product. It's like a project car," he said.
A project car is a characterization of a second-hand vehicle that one purchases and spends a lot of time trying to get going, but it ends up costing a lot of money for not a lot in return.
Luckey's remarks follow a reported comment by renowned investor Michael Burry that Meta's move towards the metaverse was akin to Coca-Cola's New Coke failure of the 1980s. Famously, Coca-Cola changed the drink's formula much to the dismay of consumers, with the rebrand seen as one of the biggest marketing blunders in history.
However, Luckey did not lampoon Meta's vision entirely, saying, "It's hard for me to wholeheartedly say, 'Oh, Horizon Worlds, what an absolute disaster,' because I look at it and I see something that's being developed in the open."
"It is terrible today, but it could be amazing in the future," he added. "I think Mark will put in the money to do that."
Keep up with the ever-evolving AI landscape
Unlock exclusive AI content by subscribing to our newsletter!!
You May Also Like
---