Dendra Systems' 'sky tractors' rely on computer vision to restore degraded land
Dendra Systems' 'sky tractors' rely on computer vision to restore degraded land
Aerial seeding drones can plant up to 300,000 trees a day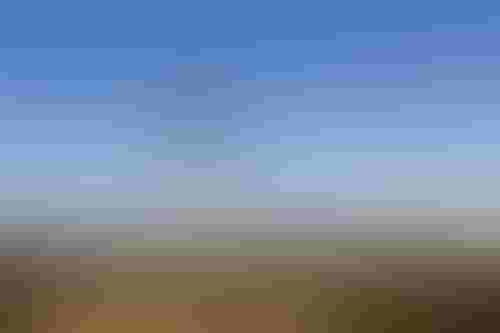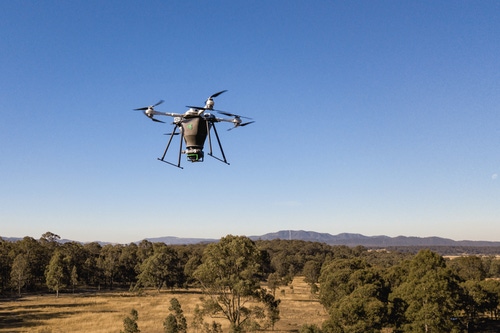 Drones can plant up to 300,000 trees a day
British startup Dendra Systems has launched the next generation of its AI-powered 'sky tractors,' designed to rehabilitate billions of hectares of degraded land.
Using high-resolution aerial imagery, Dendra's AI-based systems are able to map the equivalent of 400 football pitches a day and identify 120 plant species from the sky, from trees to perennial flowers, as well as animal species as small as lizards.
This enables conservationists to analyze the environment much more accurately than when using conventional satellite imagery.
Armed with a complete picture of the landscape, Dendra then deploys bespoke seeding drones. According to the company, each third generation drone is able to reseed up to 60 hectares per day, carrying 700 kg of cumulative payload, rehabilitating land 11 times faster and a third cheaper than traditional methods of remediation.
All of Dendra's Gen 3 platforms are designed to be flown in a swarm by a single flight team, and a swarm of just 10 drones could plant as many as 300,000 trees per day.
Mitigating a climate crisis
The potential for this technology is significant. Globally, around 25 percent of the world's land mass has been degraded by farming, mining, logging, and other industrial processes. Scientists have warned that 24 billion tons of fertile soil is being lost per year, largely due to unsustainable agricultural practices. If this trend continues, 95 percent of the Earth's land areas could become degraded by 2050.
Speaking to Business Cloud, Dendra Systems founder Susan Graham said that helping the environment should be a central aim for AI innovation.
"Across every industry we are learning to apply new technology including artificial intelligence and data analytics to produce better outcomes at scale," she said. "Restoring the natural world is no different but the challenge of bringing wildlife back to our communities is huge from the labor–intensive nature of the work to the unpredictable and devastating effects of climate change. The natural world needs our help more than many other industries where automation and AI can be applied."
Dendra Systems works with a range of natural resource companies, including Glencore, BHP and Rio Tinto, as well as public agencies and governments. Its Series A round last year raised $10 million, which the company intends to use to fuel its global expansion.
Keep up with the ever-evolving AI landscape
Unlock exclusive AI content by subscribing to our newsletter.
You May Also Like
---