AIconics Awards San Francisco 2019: Shortlist announced by
AI Business
These are the brightest minds and the most innovative companies in AI
by Max Smolaks 16 September 2019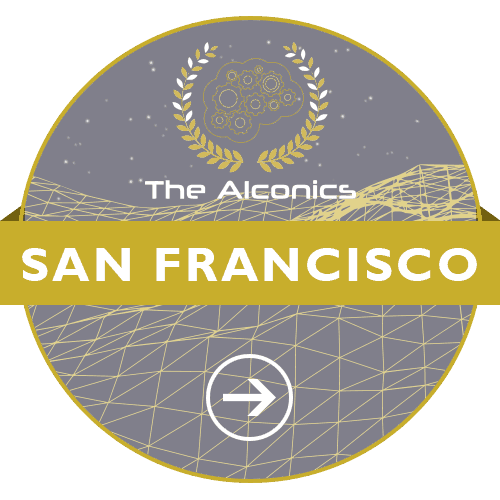 Every year, the AI Summit highlights businesses and individuals that are reshaping the emerging AI market.
In 2019, 13 awards celebrating the rebels and the visionaries will find their owners in a prestigious ceremony, to be held on September 24 at the Golden Ballroom of the Palace Hotel in downtown San Francisco.
More than 300 entries from all over the world have been evaluated by our esteemed panel of 13 independent judges, and the best have been identified below.
New categories for 2019 include Corporate Innovation In AI, AI For Good, and AI Innovator Of The Year.
And now, the shortlist (in no particular order):
Best Application of AI in Healthcare
Lenovo
John Snow Labs
Medial EarlySign
Clinithink
NetApp
Best Application of AI in The Enterprise
JDA Software
Stratifyd 4.0
Darktrace
Interactions
LiveTiles
Baidu
Digitate
AI For Good
Noodle.ai
Sana Labs
Baidu
Genpact
Giant Oak
Best AI Start-up
MEDO.ai
SparkBeyond
Contextere
Noodle.ai
UIB
Best Application of AI in Customer Service
Clarabridge
Bank of America
Valyant AI
CSS Corp
Artificial Solutions
Guavas
Best Innovation in NLP
Cognizant
Interactions
Clinithink
Weave
Publicis Sapient
John Snow Labs
Best Application of AI in Financial Services
BioCatch
Nuance Communications
SparkBeyond
WorkFusion
Hexaware Technologies
Best Innovation in Intelligent Automation
IBM
Paychex
M-Files Corporation
American Express
ABBYY
Dynatrace
Darktrace
Conga
Best Innovation in AI Hardware
Run:AI
WekaIO
Hewlett Packard Enterprise
Samsung Electronics
NURO
Corporate Innovation in AI
Lenovo
Autodesk
Functionize
Realogy
American Express
Paychex
Best Innovation in Deep Learning
Cognizant
Deep Instinct
Cambridge Consultants
Pure Storage
QiO Technologies
Best Application of AI for Sales and Marketing
Cognizant
Conga
GumGum
Ignite Sales Inc
Conversica
Artificial Solutions
AI Innovator of The Year (popular vote)
Beena Ammanath, CTO for AI at Deloitte
Ajay Bhalla, President of Cyber & Intelligence Solutions at Mastercard
Alan Boehme, Global CTO at Procter & Gamble
Sandy Carter, Vice President at Amazon Web Services
Steve Chien, Senior Research Scientist, Autonomous Systems at NASA
Nicole Eagan, CEO at Darktrace
Zoubin Ghahramani, Chief Scientist at Uber
Jeanine Heck, VP of AI Product at Comcast
Keoki Jackson, CTO at Lockheed Martin
Allie Miller, US Head of Artificial Intelligence, Growth for Startups & Venture Capital at Amazon / AWS
Tess Posner, CEO at AI4all
Thomas Stubbs, Vice President, Engineering and Innovation at The Coca-Cola Company