Zuckerberg Philanthropy to Use AI to 'Cure, Prevent or Manage All Disease'
Zuckerberg Philanthropy to Use AI to 'Cure, Prevent or Manage All Disease'
The Chan Zuckerberg Initiative, a philanthropy, is building a large computing system for nonprofit scientific research.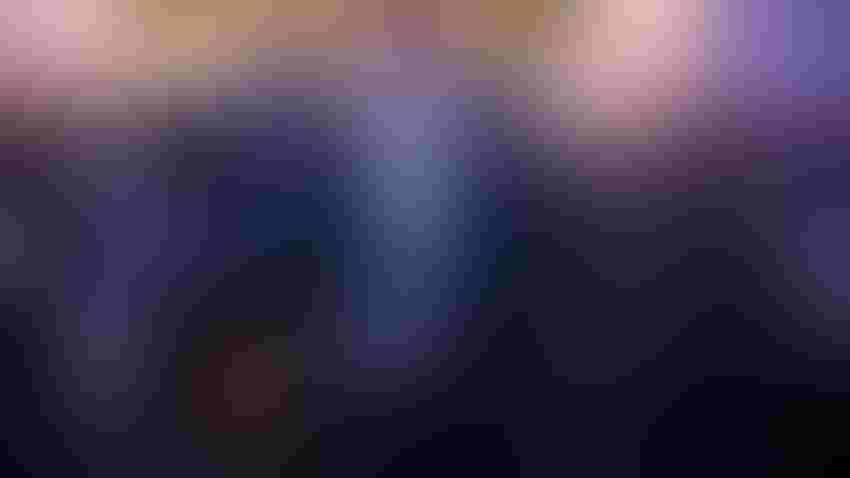 At a Glance
Meta CEO Mark Zuckerberg and his wife Priscilla Chan are building a large computing system for nonprofit scientific research.

The computing cluster will have more than 1,000 GPUs for AI and large language models.

The Zuckerberg philanthropy behind this AI project aims to cure, prevent or manage all diseases by the end of the century.
Mark Zuckerberg is betting big on AI to cure diseases.
The Chan Zuckerberg Initiative (CZI), the Meta CEO's philanthropic arm co-chaired by his wife Priscilla Chan, is planning to build what it describes as one of the largest computing systems in the world dedicated to nonprofit life science research.
The high-performance computing cluster expects to house more than 1,000 GPUs designed for AI and large language models (LLMs). The project will offer scientists access to predictive models for both healthy and pathological cells in the hope of making medical breakthroughs.
"Building this AI computing system is a crucial step towards curing, preventing, or managing all diseases by the end of the century because it will deepen the scientific community's understanding of cells and how cells interact within systems," Patricia Brennan, vice president of Science Technology at the initiative, said in an interview.
Piling on GPUs
The massive amounts of computing power assembled by the initiative will be used to build a virtual biology simulator. It will help scientists better understand how cells work for the proper functioning of organs in the body, the organization said. One of CZI's first projects is to build a "virtual cell," Zuckerberg said. "It's going to help scientists map out all the different states that all the different kinds of cells can be in both when they're healthy and diseased."
Many universities and researchers cannot afford the big setups they need to crunch vast amounts of biomedical data.
"The AI cluster will be one of the most powerful high-performance computing systems for nonprofit life science research in the world," Brennan said. "While the private sector is investing heavily in AI biomedical projects, the scale and robust infrastructure required to build digital models of cells is cost-prohibitive for many organizations."
The information fed into AI models will be as crucial as the GPUs. The algorithms will learn from big data groups compiled by the initiative, like the CZ CELLxGENE tool, which has over 50 million cell records. Other data comes from the protein location and interaction atlas OpenCell and the cell atlas Tabula Sapiens.
"Unlike previous efforts, CZI has invested in large datasets that will feed into their models," David M. Truong, an assistant professor of Biomedical Engineering at the New York University Tandon School of Engineering, who is not involved in the project, said in an interview.
"The problem with previous efforts has been the quality of data fed in. Current large biological datasets are actually quite good, but your average biomedical researcher can't navigate the data. Artificial Intelligence systems might be very helpful in parsing and summarizing the data for researchers."
Stay updated.
Subscribe
to the AI Business newsletter.
Zuckerberg's biomedical AI project is not alone. AI systems like AlphaFold, a protein structure database, and the protein atlas ESM have made notable advances in studying human biology.
And there are other efforts aimed at helping researchers access, compute, and share massive datasets and accelerate discoveries in biomedicine using machine learning. One example is the Terra platform, a cloud platform for biomedical researchers to access data, run analysis tools, and collaborate on. It was developed from the partnership of the Broad Institute of MIT and Harvard, Alphabet, and Microsoft.
Microsoft provides Terra with access to its Azure cloud platform. Terra on Azure is built for big businesses, and the company claims it easily lets users sign in with Azure Active Directory. Working as a platform-as-a-service (PaaS), Terra sets up resources directly in the user's Azure space, which lets customers use their business tools for Terra and gives them control over their cloud tools and data.
Terra also benefits from a tool called Parabricks made by Nvidia that works by using GPUs to study sequencing data. The chipmaker claims users can scan a whole genome in just over an hour with Parabricks, compared to 24 hours using other types of computers, and it costs less than half to use.
The Nvidia BioNeMo framework offers ready-to-use LLMs for proteins and chemistry, making training, inference and scaling easier. BioNeMo builds upon the Nvidia NeMo Megatron platform, specializing in the fields of chemistry, proteins, and DNA/RNA sequences.
Looking for cures
The vision for the Zuckerberg AI project is grand. Chan, a former pediatrician, said that the enterprise wants to "cure, prevent or manage all disease by the end of the century."
More specifically, Brennan said, the aim is to help researchers track changes in every cell in the body, during good health or sickness, from either inherited changes or those that happen over a lifetime.
"Across our work, we look for places where we can make a differentiated impact — and we saw an opportunity to support the data, infrastructure, models, interfaces, and deep biological knowledge that's necessary to build models of human cells and systems," she added.
Zuckerberg's new initiative "suggests an effort of unparalleled scale, aiming to surpass previous infrastructural projects in terms of access to powerful computational resources," said Eduardo Abeliuk, CEO of the biotech software company Teselagen, who is not connected to the initiative.
But Abeliuk said the initiative has a long way to go before it meets all its objectives.
"While the initiative can make significant strides and lay the groundwork for major advancements, achieving the stated goal will require more than just technological innovation," he added. "It will also demand global collaboration, social efforts, and significant advancements in basic science."
Keep up with the ever-evolving AI landscape
Unlock exclusive AI content by subscribing to our newsletter!!
You May Also Like
---