AI News Roundup: Meta Set to Give Firms Free Use of LLaMA
AI News Roundup: Meta Set to Give Firms Free Use of LLaMA
Also – Shopify unveils an AI assistant for entrepreneurs, Hollywood actors strike over AI, streaming TV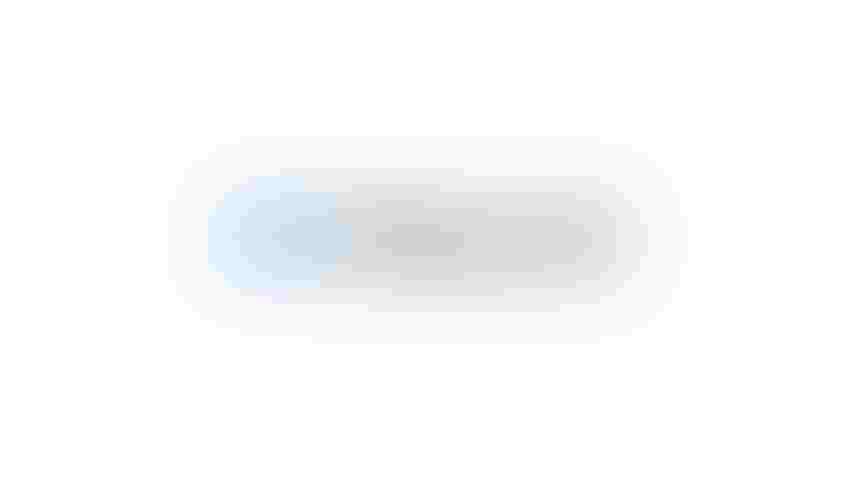 AI Business brings you the latest news and insights from across the AI world.
This week's roundup covers Meta reportedly considering commercializing the next version of its powerful open source large language model, LLaMA and Shopify's new AI assistant, among other developments.
To keep up to date with coverage of all things AI, subscribe to the AI Business newsletter to get content straight to your inbox and follow the AI Business Podcast on Apple and Spotify.
Meta reportedly commercializing LLaMA
Meta is getting ready to commercialize a powerful open-source large language model it has thus far only allowed academics and researchers to use: LLaMA (Large Language Model Meta AI). This next version reportedly will be free for businesses to adopt, customize and monetize.
According to the FT, the commercial version of LLaMA is coming out soon. LLaMA is one of most popular language models (LLM), but it restricts its use to researchers. Other powerful LLMs such as GPT-4 from OpenAI are proprietary, meaning companies have to pay to use them.
To date, LLaMA has been fine-tuned by academics and researchers to develop other language models − such as Vicuna, Alpaca and Gorilla − whose performance has rivaled proprietary LLMs like ChatGPT. LLaMA offers models from seven billion to 65 billion parameters.
Meta said that an open source approach will enable external developers to improve upon LLaMA and these advancements can be incorporated into its own products.
Shopify developing AI assistant for entrepreneurs
Shopify is launching an AI assistant for entrepreneurs called Sidekick to help them launch and nurture their businesses. The e-commerce platform said it is coming soon but did not give a date.
"Entrepreneurship is hard, entrepreneurship is important and it needs to be easier," said Shopify founder and CEO Tobi Lütke in a Twitter video. "There's a million things you need to know … and a million things that you have to figure out along the way."
Sidekick will be "deeply competent, totally committed to you, available around the clock with no judgement, with no fear, knowing everything about Shopify and entrepreneurship writ large," he said.
Sidekick can do things like add products to a home page or answer questions such as "I've had a drop off in sales from March to now. Why?" It can also write content and create designs.
Hollywood actors join writers' strike over AI, streaming services
This week, SAG-AFTRA, the union representing 160,000 actors, singers, stunt performers and other professionals, voted to go on strike for the first time in more than two decades.
The union's board said negotiations fell apart with major Hollywood studios such as Amazon, Apple, Disney, NBCUniversal, Netflix, Paramount, Sony and Warner Bros. Discovery because they were "unwilling to offer a fair deal," according to a letter to union members by actress and union President Fran Drescher and Duncan Crabtree-Ireland, national executive director and chief negotiator.
"Over the past decade, your compensation has been severely eroded by the rise of the streaming ecosystem," they wrote. "Furthermore, artificial intelligence poses an existential threat to creative professions, and all actors and performers deserve contract language that protects them from having their identity and talent exploited without consent and pay."
Drescher said the association that represents the studios – Alliance of Motion Picture and Television Producers (AMPTP) − kept canceling their meetings, making her believe that they were hard at work preparing a solution. But "we got butkus and I think that we were duped," she told The Associated Press.
SAG-AFRA, which stands for Screen Actors Guild-American Federation of Television and Radio Artists, joins the Writers Guild of America, which went on strike against AMPTP in May.
AI Business has reached out to AMPTP for comment.
U.K. to create new AI advisory group
With the current AI Council terms coming to an end, the U.K. Department for Science, Innovation and Technology announced that a new, "wider" group will be established to provide the government with advice on AI issues.
The new group is set to complement the government's new AI Foundation Model Taskforce, announced back in April.
First established in 2019, the AI Council advised the U.K. government on AI policy covering national security, defense, data ethics, skills, and regulation. It played a key role in the development of the government's National AI Strategy, unveiled at our AI Summit London 2021.
FIFPro creates central player data management platform
FIFPro, or Fédération Internationale des Associations de Footballeurs Professionnels, has launched a centralized player data management platform so players can protect, manage and control their data.
Currently, players have little access to or control over how their data is used and tracked even if "millions of personal and performance data points of players are collected in training, club competitions and in their private lives on a daily or weekly basis."
The new platform is meant to give players control over their own data in a common framework and based on a universal database. It provides players data on their playing career, allowing them to manage personal data for performance management and coaching, match operations, employment and commercial matters.
The union said the platform will serve to "accelerate the digital transformation of the football industry, unify data flows, break down barriers to access, enable portability, and promote fair use."
Keep up with the ever-evolving AI landscape
Unlock exclusive AI content by subscribing to our newsletter!!
You May Also Like
---