AI startup roundup: MLOps dashboards and natural language generation
AI startup roundup: MLOps dashboards and natural language generation
Also - TikTok parent backs biotech company, Sanofi's $270M deal with Owkin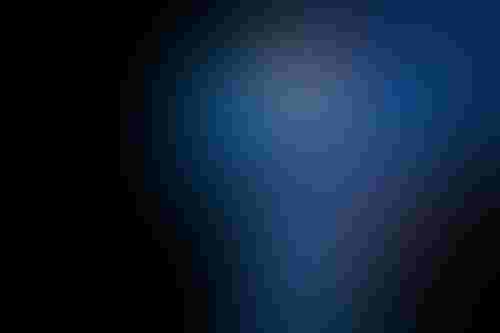 Also -  TikTok parent backs biotech company, Sanofi's $270M deal with Owkin
Every week, AI Business brings you the latest startup news.
From funding rounds to acquisitions, and product launches to partnerships, AI Business covers all things artificial intelligence.
Be sure to check out the deals and products roundup and subscribe to the AI Business newsletter to get content straight to your inbox.
Funding blitz
Startup: Tecton - San Francisco-based MLOps developer that creates dashboards to automate building systems using real-time data sources.
Latest funding: $100 million, series C
Lead investors: Kleiner Perkins
Other investors: Databricks, Snowflake, Sequoia Capital, Bain Capital Ventures, Tiger Global
Funding plans: Tecton wants to hire an additional 20 staff over the next half year, which would bring its total headcount to 100.
-
Startup: A121 Labs - Israeli company developing AI systems to help users understand and generate natural language.
Latest funding: $64 million, series B
Lead investors: Ahren Innovation Capital Fund
Other investors: Walden Catalyst, Pitango, TPY Capital
Funding plans: The capital will go towards A121's R&D and recruitment plans.
-
Startup: Entos – Los Angeles-based company attempting to combine machine learning with chemistry via a cloud-based platform to improve small-molecule therapeutics design.
Latest funding: $53 million, series A
Lead investors: Coatue, Catalio Capital Management
Other investors: OrbiMed, Sequoia Capital, Nexus Ventures, Freeflow
Funding plans: Entos wants to further develop its OrbNet system and will work towards securing partnerships with biopharma companies.
-
Startup: Kontent.ai - Czech company working on creating AI-powered omnichannel content management systems.
Latest funding: $40 million, private equity round
Investor: Expedition Growth Capital
Funding plans: The company plans to hire 100 employees in the next 12 months.
-
Startup: Deci – an Israeli company that's building a deep learning development platform to make it easier for AI devs to build and deploy models in the cloud or at the edge.
Latest funding: $25 million, series B
Lead investors: Insight Partners
Other investors: Square Peg, Emerge, Jibe Ventures, Fort Ross Ventures, ICON
Funding plans: The funds will be used to expand Deci's go-to-market activities, as well as further accelerate the company's R&D efforts.
-
Startup: You.com – a Palo Alto, California-based company that offers an AI-powered search engine that understands search queries and ranks results in different languages.
Latest funding: $25 million, series A
Lead investors: Radical Ventures
Other investors: Time Ventures, Breyer Capital, Norwest Venture Partners, Day One Ventures
Funding plans: The newly secured cash will go towards developing premium features.
-
Startup: Wysa – a Boston, Massachusetts-based company that developed an AI digital platform for mental health
Latest funding: $20 million, series B
Lead investors: HealthQuad
Other investors: British International Investment, W Health Ventures, Kae Capital, Google Assistant Investments, pi Ventures
Funding plans: Wysa will use this capital to further expand into the U.S., U.K., India and other global markets across enterprises, payors and providers as well as improve wider usability through multilingual support and easier access via WhatsApp.
-
Startup: Blickfeld - a German manufacturer of hardware and software for smart Lidar solutions
Latest funding: $15 million, venture round
Investor: European Investment Bank
Funding plans: Blickfeld will use the additional capital to accelerate the development of its Lidar solutions in autonomous driving and a variety of industrial applications,
-
Startup: CardiaTec Biosciences  - British AI drug target discovery targeting treatments for cardiovascular diseases.
Latest funding:  £1.7 million, pre-seed round
Lead investors: Laidlaw Scholars Ventures, APEX Ventures
Other investors: Crista Galli Ventures, o2h ventures, Cambridge Enterprise.
-
In other news
AI farming partnership
Monarch Tractor, the California-based smart tractor developer, has expanded to India, teaming up with local AI startup Einsite.
The technology agreement will see the companies work on the development of edge applications and autonomy models and algorithms.
"Einsite's mission of making dynamic, outdoor industries more productive aligns with our goal of modernizing the farm,  "We have found strong synergy with Einsite in both our missions and areas of work," said Praveen Penmetsa, co-founder and CEO of Monarch Tractor. "Coupled with Einsite's expertise, they have proven to be a natural partner to establish our presence and [a] new office in India, and accelerate our development operations."
Monarch is featured on AI Business's list of five AgTech AI companies that you need to know.
-
TikTok parent backs drug discovery startup
ByteDance, the parent company of social media app TikTok, has invested in the biotech startup Shuimu BioSciences.
Shuimu, based in Beijing, is developing drug discovery technologies that are a combination of AI and cryogenic electron microscopy, which is used to determine the 3D structures of biomacromolecules.
Shuimu's platform applies AI and deep learning algorithms to automate data collection and model-building workflow which can build an atomic model in one or two days, instead of weeks.
"In the future, all drug development will take advantage of cryo-EM and AI," said Allen Guo, cofounder and CEO of Shuimu.
No details on the size of the investment were disclosed.
Sanofi strikes $270 million deal with Owkin
Medical AI company Owkin has struck a deal with pharma giant Sanofi to use its digital clinical research platform on oncology efforts related to cancer treatments.
The deal, worth $270 million, sees Sanofi invest $180 million in Owkin and $90 million to cover a three-year discovery and development partnership. Additional milestone-based payments could be incurred based on the success of the partnership.
The pair will now work together to use AI technologies to target non-small cell lung cancer, triple-negative breast cancer, mesothelioma and multiple myeloma.
"Owkin's unique methodology, which applies AI on patient data from partnerships with multiple academic medical centers, supports our ambition to leverage data in innovative ways in R&D," said Sanofi's chief digital officer, Arnaud Robert.
Keep up with the ever-evolving AI landscape
Unlock exclusive AI content by subscribing to our newsletter!!
You May Also Like
---