Meta to Charge for Llama 2 After All – If You're a Hyperscaler
Meta to Charge for Llama 2 After All – If You're a Hyperscaler
Meta CEO Mark Zuckerberg also shares his plans for Llama 2 and Threads - and admits metaverse might fail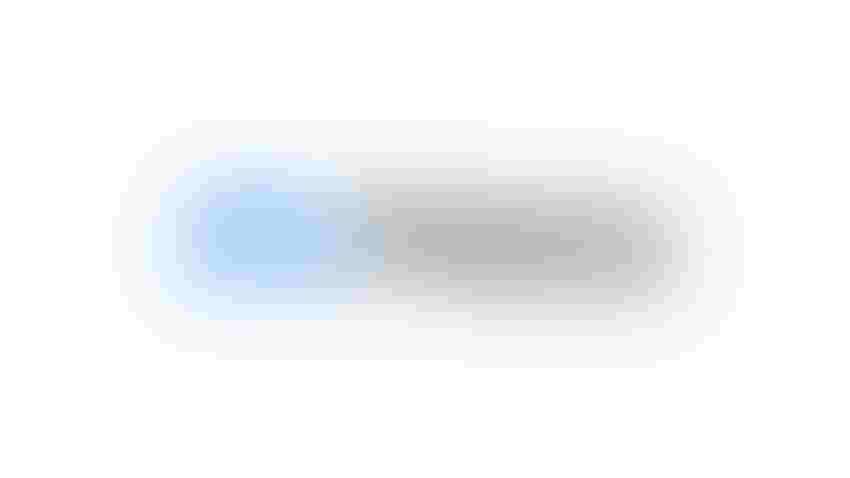 At a Glance
Meta CEO Mark Zuckerberg clarified that Llama 2 is not free for hyperscalers, but it is free to most users.

Zuckerberg said Meta is developing products based on Llama 2: AI agents, AI-powered features and productivity apps.

Threads will be not be mainly a news site, like Twitter, but will be a community where people exchange ideas.
Meta CEO Mark Zuckerberg recently freely offered the latest version of its most popular large language model, Llama 2, to businesses and researchers. But it turns out not all companies will get the freebie.
In the company's most recent earnings call, he said that for cloud giants such as Microsoft, Amazon and Google that will be reselling services that offer access to Llama, "we should get some portion of the revenue."
Zuckerberg said that when users apply for Llama 2's free open source license, the terms stipulate that for the "largest companies, specifically ones that are going to have public cloud offerings, that they don't just get a free license to use this. They'll need to come and make a business arrangement with us."
Case in point is Meta's recently announced partnership with Microsoft to offer Llama 2 to Azure users. "We partnered with Microsoft specifically because we don't have a public cloud offering," he explained.
Meta has no interest in going into the cloud provider business. "It's actually the opposite. We want to work with (Microsoft) because they have (public cloud services) and others have that, and that was the thing that we aren't planning on building out," Zuckerberg added.
Llama 2 will be free to most users. Zuckerberg said charging for access is not how it does business. "For our business model at least, since we're not selling access to this stuff, it's a lot easier for us to share this with the community because it just makes our products better and other people's, and that, I think, is a really healthy dynamic for the industry," he said.
Plans for Llama
Meta is building products using Llama across its services. These generative AI capabilities fall under three categories: AI agents, AI-powered features, and productivity and efficiency tools.
Zuckerberg thinks there will different types of AI agents developed. One example is an agent that helps people interact with businesses in a more meaningful way than what they are doing now. He sees a day when "every business has an AI agent that people can message and interact with."
AI-powered features would be like those that help marketers run ads without needing to supply as much creative content, or if they have an image that does not fit the social media site's requirements, the feature will fill in the image for them, among other capabilities.
Third are productivity and efficiency tools that Meta can build for their own employees. Zuckerberg said it could be an AI assistant that helps engineers code faster or help employees consumer and understand the knowledge base at the company, among other uses.
The popularity of LLaMA, the original version, spurred Meta to develop Llama 2. The scale of adoption was "vastly more than we expected," he said.
Plans for Threads
The other popular product that surprised Meta was Threads, its Twitter doppelganger, which only had a small team working on it. Five days after launch, Threads reached 100 million users. Growth has now fallen back down.
"Threads has been dramatically more than we expected in terms of (the rate of) adoption," Zuckerberg said. "It really kind of blew up and created a big opportunity immediately. … I'm optimistic about our trajectory. We saw unprecedented growth out of the gate and more importantly we're seeing more people coming back daily than I'd expected."
The next steps for Meta will be focusing on retention and improving basic capabilities. Afterwards, it will focus on growing users and then monetizing the platform. "We've run this playbook many times before," Zuckerberg said.
Meta CFO Susan Li added in the earnings call that Threads strives for "openness," adding that Meta also is building a "decentralized interoperable experience" users can be followed by people who use third-party apps like Mastodon.
The goal is to build a "productive and creative place to have conversations that are not just about news but a broader discussion platform and to share your ideas," Li said. That means Meta will be setting community guidelines and offering features to help the user control their experience such as the ability to reply, unfollow, block, restrict, mute and others.
Zuckerberg admits he may be wrong about metaverse
As for the Metaverse, which Zuckerberg believed in so much he changed his company's name from Facebook to Meta, it remains a company focus. But the CEO has now made room for AI in its top two priorities.
"The two technological waves that we're riding are AI in the near term and the metaverse over the longer term," Zuckerberg said.
He noted that Meta has long used AI for its ranking and recommendation systems, as well as to improve engagement and monetization.
"AI-recommended content from accounts you don't follow is now the fastest growing category of content on Facebook's feed" and have driven a 7% increase in time spent on the platform, Zuckerberg said. "This improves the experience because you can now discover things that you might not have otherwise followed or come across."
AI is also driving revenue by automating ad products while Meta Lattice will predict an ad's performance.
Zuckerberg said he remains "fully committed to the metaverse vision" despite steep operating losses for Reality Labs − $31.7 billion from January 2021 to June 30, 2023. The company expects losses to "meaningfully" increase in 2024 compared to 2023.
"This is a very long-term bet," Zuckerberg said. "And look, I mean, I can't guarantee you that I'm going to be right about this bet."
But he remains convinced that AR/VR headsets is a future trend. "I do think that this is the direction that the world is going in. … And all the time that we spend on TVs and computers, I think that's going to get more immersive and look something more like VR in the future."
Keep up with the ever-evolving AI landscape
Unlock exclusive AI content by subscribing to our newsletter!!
You May Also Like
---