Why It's So Hard to Make Money From Generative AI
Why It's So Hard to Make Money From Generative AI
Leading tech companies reportedly face significant losses from their AI services. Will the bleeding stop?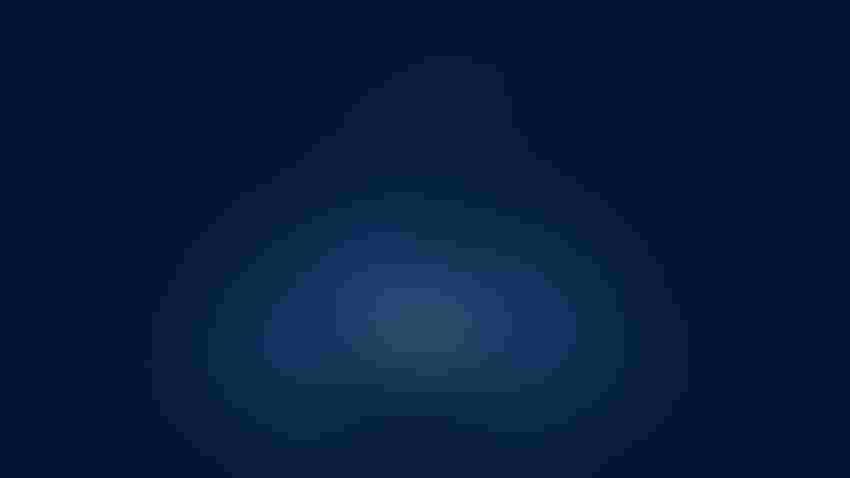 At a Glance
Microsoft, Google, and OpenAI reportedly face significant financial losses due to high costs.
Tech companies are pouring money into generative AI, but profits remain elusive thus far.
In spite of the widespread excitement surrounding the technology, prominent AI companies such as Microsoft, Google and OpenAI are reportedly losing big money on it. The costs of generative AI are high, and the industry is still in its infancy.
"Generative AI requires developing new business models than traditional ML because it is about analyzing and generating unstructured data, such as text, speech, images and video," Kjell Carlsson, the head of data science strategy at Domino, said in an interview. "Because organizations have not been able to leverage this data at scale previously, the most impactful use cases and profitable business models have yet to be refined and, in most cases, are still to be discovered."
The generative AI money pit
Microsoft is one of a number of companies experiencing major financial losses with its initial generative AI products. In July, the tech giant raised prices by 53% to 240% on its Microsoft 365 suite of products that enables AI-powered functions such as composing emails, generating PowerPoint presentations, and autonomously creating Excel spreadsheets.
The high cost of generative AI comes mainly from the need for powerful computers to run AI models. It uses dramatically larger models versus the traditional ML models, and the size of these models has increased greatly in the last few years, Carlsson noted.
For example, GPT-4 has over 1 trillion parameters, making it on the order of 9,000 times larger than the BERT model, an early generative AI model based on the same architecture. Because these models are much larger and are trained on vastly more data, they are vastly more expensive to train as well as use in production. In a recent article in The Washington Post, Dylan Patel of SemiAnalysis proposed that one conversation with ChatGPT might cost 1,000 times more than a Google query.
"The tech giants are offering some of the largest GenAI models and are doing so at what is believed to be extremely low rates," Carlsson said. "They are effectively subsidizing every user, and utilization has been very high, meaning that losses are likely to be very high."
Taking the Long View
Companies commercializing generative AI products might not be turning a profit now, but the field is only getting started. Even Uber was not profitable until this year, Sean MacPhedran, senior director of innovation at consulting company SCS, noted in an interview.
"As with all technologies, costs gradually come down," he added. "New use cases emerge, and business models evolve."
Tech giants may be taking the long view when it comes to generative AI investments. AI is a crucial tool for tech companies to stay competitive, Carlsson noted, as innovations set them apart from rivals in business and search. The technology can also help companies draw in customers by demonstrating superior support for AI objectives compared to their competitors.
"It's a very different perspective to the AI approach in the mid-market, where AI is used to improve business processes or to improve or enhance products because of a clearly defined purpose of implementation," Rafał Pisz, the CEO of QuantUp, said in an interview.
Generating profits with AI requires both the specialized expertise and capabilities that most companies today lack, Carlsson said. A crucial aspect involves finding practical applications that offer significant business benefits and align well with the technology's strengths while avoiding its weaknesses.
"Today, these usually involve using GenAI to augment highly valuable employees, such as researchers, lawyers, investment bankers, claims specialists" and others, he added.
Giant, generic GenAI models not that useful
Carlsson emphasized that another key factor for generative AI profitability is the ability to efficiently and affordably develop and implement it at scale.
"In most cases, companies will not be able to use the giant, generic GenAI models from the tech giants because they are too slow, costly and inaccurate and because they do not meet the data security needs of many organizations. Instead, they will need to implement platforms with so-called LLMOps capabilities, that is, the ability to ingest, fine-tune, deploy, orchestrate, and govern their GenAI models."
It may be years before generative AI makes a significant impact on the income of large tech companies, Iliya Rybchin, a partner at Elixirr Consulting, said in an interview. In the short term, many small startups will start to make money from AI, causing many of them to be acquired by the tech giants either for their IP or to take potential threats off the market.
"Eventually, just like we saw after the internet bubble collapsed, the market will condense down to an oligopoly - consisting of the tech giants," he added.
Keep up with the ever-evolving AI landscape
Unlock exclusive AI content by subscribing to our newsletter!!
You May Also Like
---