5 key takeaways from ScaleUp: AI 2022
5 key takeaways from ScaleUp: AI 2022
Google Brain co-founder shares new AI approach that ups success, Citi's startup 'horror stories' and more.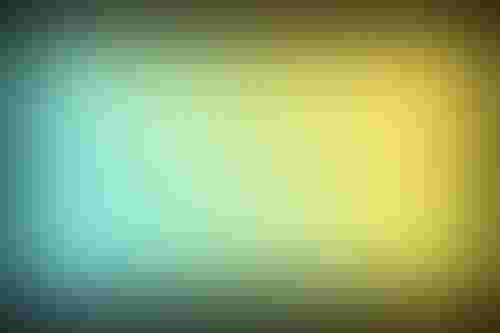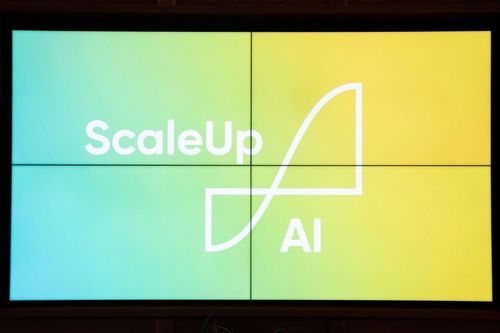 A new approach to AI that boosts success, Citi's startup 'horror stories' and more.
AI experts descended on ScaleUp: AI conference in New York, with speakers from AWS, Procter & Gamble, IBM, PayPal and others offering insights on some of AI's most pressing issues.
Here are five of the biggest takeaways from this year's event.
1. Data-centric AI approach boosts success
Andrew Ng, the revered AI expert and co-founder of Google Brain, called for developers to pivot from a model-centric approach, which focuses on fine-tuning algorithms, to a data-centric AI approach that seeks to improve data quality.
Ng said data-centric AI approaches would increase AI adoption as curating high-quality, relevant datasets through systematic engineering is better for building AI systems.
He told attendees that adopting data-centric approaches can even benefit companies with datasets as small as 50 images, as the method still results in high-quality data.
"The world needs a lot of more vertical platforms to address [various] issues," he said. Data-centric AI platforms ensure "consistently high-quality data through all stages of an AI project."
"Even for good engineers, projects could take 12 months, now they can take one month."
For the full coverage of Andrew Ng's keynote, head here.
2. Build, buy or partner? Citi talks AI startups
Citigroup's global head of AI and global head of venture investing shared the realities of working with AI startups, including "horror stories."
Prag Sharma and Arvind Purushotham said they work with startups of all stages, preferring earlier-stage firms that have a product or revenue and "ideally some other customers." For late-stage, they look for experienced management and the ability to scale to serve big clients such as Citi.
The two said both Citi and the startups learn from each other, but Sharma urged startups to be mindful that big banks cannot move as quickly as they would want. Citi, and other big banks, are heavily regulated and must be careful when deploying something new.
 "We have to make sure that you tick all the boxes" to avoid regulatory sanctions later, Sharma said.
The pair recognized that startups tend to overpromise, so they urged them to adopt an approach that is more nuanced and communicate "exactly what is possible," which is better in the long run.
Find coverage of the full talk here.
3. Hackers use AI for advanced cyberattacks
In a timely talk, SentinelOne's Nicholas Warner said hackers are becoming more technologically advanced, with AI and ML tools now in their arsenal.
Warner said bad actors were using AI systems to test organizations' defenses and even work out whom to attack next. "They're using AI to punch far beyond their weight," he said.
His team unearthed two Russian-originating Wiper Attacks, which destroy systems and typically do not ask for ransoms. He revealed the cyberattacks were targeting satellite internet modems in both Ukraine and Germany.
To combat these threats, Warner told attendees to fight fire with fire: "We need to leverage the same type of technology in response."
"The future of cybersecurity is AI – not just from defenders by attackers. The question remains, whose AI will win," he said.
Read coverage of his full keynote here.
4. P&G CIO on four ingredients in scaling AI
Procter & Gamble CIO Vittorio Crettella offered a deep dive into the consumer products giant's experience with AI.
He said there are four key ingredients to properly scale AI at a company as large as P&G: data, talent, platforms and trust.
Among the four, one needs more than just tech: developing trust. Crettella said adopting explainable AI is itself not enough to get people in the company to trust the machine's decisions. The company also should educate the workforce about how algorithms work and other learnings.
"You can have the best model, the best data, but in the end, you want … your decision-makers to trust the algorithms," Crettella said. This is how one unlocks the full value from AI systems.
For the full scoop on Crettella's thoughts, click here.
5. Machine learning biases remain a big concern
Biases from AI are a growing topic of concern throughout the industry, with regulators beginning to take notice.
Asmau Ahmed, senior executive of X, Alphabet's moonshot project company, stressed the need to encourage board-level conversations about AI's impact on inequality.
"People are talking about and are aware of AI, but I don't think people (know) how to have that conversation" about its impact, Ahmed said.
Jay Budzik, CTO of fintech startup Zest AI, said banks traditionally discriminated against customers based on race and ethnicity. What's worse is historical data that's being used in modern credit-scoring systems is infused with past discriminatory practices.
Ahmed said there is a need for wider discussions around potentially damaging deployments – and AI/ML present a "huge risk" to "significantly widening … the equity gap."
Click here to read about the full session.
--
To get future event content straight to your inbox, sign up for the AI Business newsletter.
Keep up with the ever-evolving AI landscape
Unlock exclusive AI content by subscribing to our newsletter!!
You May Also Like
---