AI Arrives In London, The Business Capital Of The World
AI Arrives In London, The Business Capital Of The World
AI Arrives In London, The Business Capital Of The World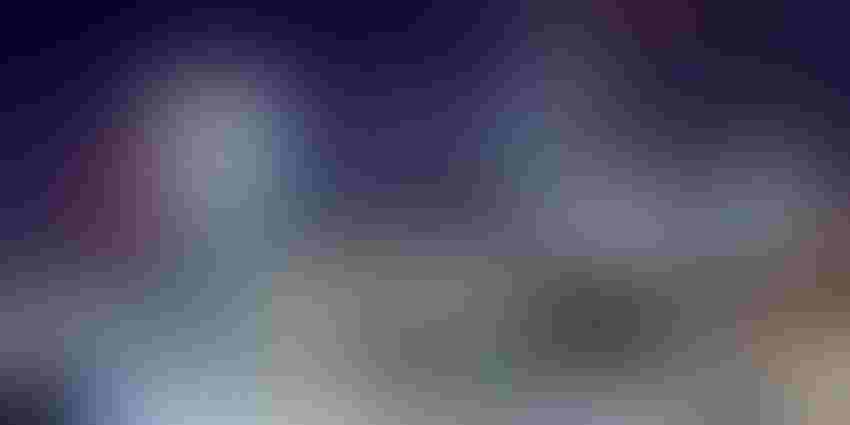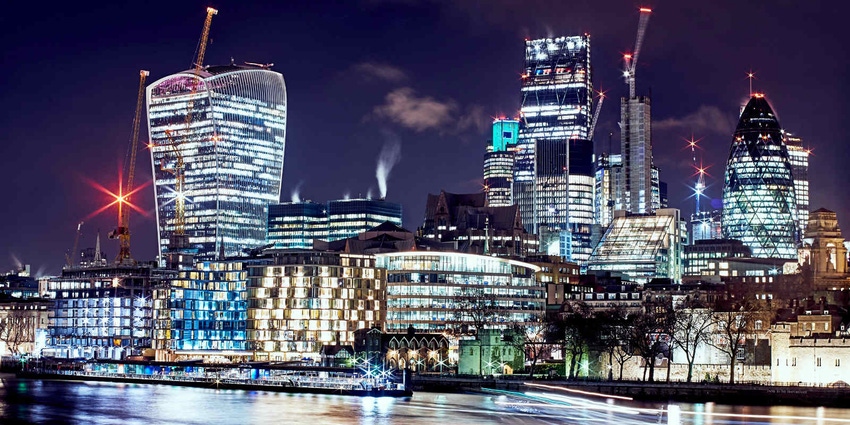 LONDON, UK – Next week, London will host over 15,000 visitors and 3,500 delegates at The AI Summit, in what is poised to be the world's largest AI event for business.
Between June 13-14, thousands of the world's most senior leaders in business, government, technology, and enterprise will descend upon the ExCeL Centre for the flagship AI event at London Tech Week. Made up of three keynote streams, four co-located AI events, and a 200,000 sq foot expo area, the AI Summit London promises to showcase the most cutting-edge innovations in emerging technology and artificial intelligence.
"With The AI Summit in particular, we're delighted it's in London. AI is strong in this country and particularly in London," said Nick Jennings, Vice-Provost for Research & Enterprise at Imperial College London—a strategic partner with the Summit. "I think that bringing people together and talking about the reality behind the hype, and being clear about where we are, what we can do, and what we can't or shouldn't do, is really important. It's at forums like this where that debate is really starting to emerge."
https://twitter.com/Business_AI/status/1003639842297843712
A line-up of unprecedented seniority
Now in its third year, the Summit has grown its curated selection of global C-Suite speakers from household-name brands into a dedicated keynote stream. Stream A will host strategic insights from senior executives at the top of the Fortune 500, including Sherif Mityas, Chief Experience Officer of TGI Friday's; Sandeep Dadlani, CDO of Mars Inc; as well as Atif Rafiq, CDO and Global CIO with Volvo
"There's so much happening in this area that I think a lot of people are tackling similar problems—whether they're in the same industry or not," said Helen Vaid, Chief Global Customer Officer for Pizza Hut and one of the keynote speakers at The AI Customer Summit. "A lot of time in your business, you tend to follow certain assumptions, whereas someone who doesn't have the same overhead can sometimes come in and question things you don't. We'd love see what the new technologies are and how they are looking to redefine the rules of restaurant management."
The AI Summit London has this year broken new ground by playing host to holders of the so-called Great Offices of State within the UK Cabinet. The Rt Hon Secretaries of State, Matt Hancock (Digital, Culture, Media & Sport) and Greg Clark (Business, Energy, and Industrial Strategy) will take to the stage to outline how their respective departments will take the lead globally in implementing public policy to support AI. Joining them will be peers Lord Clement-Jones and Dame Wendy Hall, both former chairs of the All-Party Parliamentary Groups on AI, to share their exclusive insights into the committee work conducted by HM Government in the last year.
https://twitter.com/MSFTBusinessUK/status/1004649921016946688
Representing every industry vertical working with AI
With over 350 speakers, every global industry vertical is well-represented by The AI Summit's co-located events, all present under one roof. Financial leaders such as Thierry Derrungs, CDO of BNP Paribas; Patrick Maes, CTO of Credit Suisse; as well as Patrick Hunger, CEO of Saxo Bank, will all take to the stage at The AI Finance Summit to outline the future of international finance. Attendees will gain further insights into how AI is transforming customer-facing business functions at The AI Customer Summit, while the Quantum Computing Summit offers a glimpse into the near—and distant—future promised by a radical new technology.
Attendees can catch a glimpse into the transformative advances in transportation and mobility being made with AI from speakers such as Professor Zoubin Ghahramani, Chief Scientist at Uber; Dr. Sven Lorenz, CIO of Porsche; Bernd Rattey, CIO of Deutsche Bahn; Reinhard Stolle, VP AI & Machine Learning with BMW Group; as well as chief figures from Trainline, the UK Department of Transport, and Network Rail.
"The AI Summit goes beyond the hype to outline how corporations globally are implementing AI: what the opportunities are, where the threats lie, and how to build the ROI," explains Summit Co-Founder George Kipouros. "With over 400+ real-world case-studies ranging from Reckitt Benckiser and Goldman Sachs, to Pizza Hut and Volvo, Uber and AstraZeneca, The AI Summit features an unrivalled lineup of the world's business C-Suite outlining the latest and greatest in enterprise AI."
https://twitter.com/ChannelSwimSue/status/1004429044191023104
At the crossroads of international technology & media
In order to showcase the best of the best, The AI Summit London will be well-attended by members of the international press, with media partners including CNN, Euronews, CBS, Quartz, Mashable, Metro, The Times, BBC, Thomson Reuters.
As a hub of international trade, it will also welcome international trade partners like BusinessFrance, The Government of Canada, and Swiss Business Hub UK, along with strategic enterprise and research partners Imperial College London.
The event is supported by AI vendors at the absolute top of the technology game. Industry partners include Amazon Web Services, Google, IBM Watson, Microsoft, Genpact, Agorai, PwC, HCL DRYiCE, and Publicis.Sapient. Other sponsors include Cisco, Nvidia, Hewlett Packard Enterprise, Lenovo, Dow Jones, Veritone, Toshiba, Intel Saffron, and many more.
To top things off, The AI Summit London features an engaging, fun exhibition area, designed to bring the most cutting-edge technology in the world to life. Expect VR smart cities, self-driving vehicles, holograms, robots, and a host of innovations once thought impossible that today are transforming the world.
https://twitter.com/Weave_Solutions/status/1004094110154649600
The AI Summit opens at Kensington Palace this June 12 for the world-renowned AIConics Awards, in which an independent panel of expert judges will honour the greatest innovations in artificial intelligence today, before The AI Summit kicks off for two days on June 13-14.
View the whole line-up and register to attend The AI Summit London, June 13-14, at the ExCel Centre London. Follow all the latest developments via Twitter on #AISummit
Keep up with the ever-evolving AI landscape
Unlock exclusive AI content by subscribing to our newsletter!!
You May Also Like
---