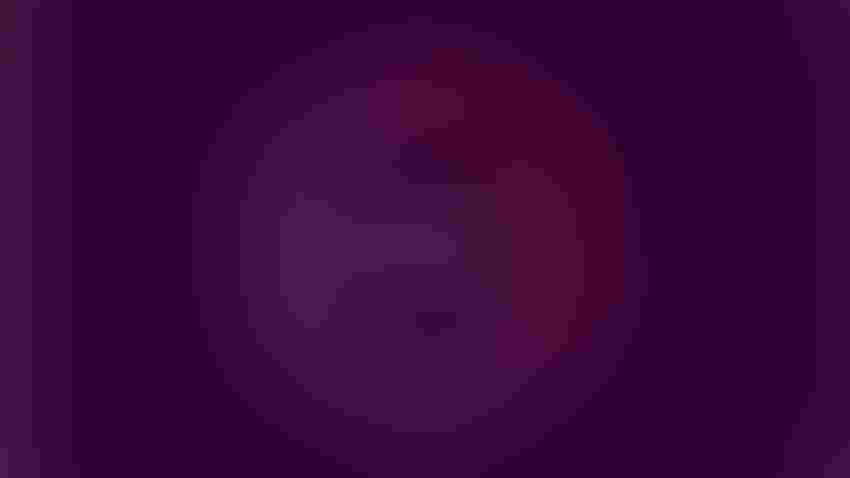 AI Business brings you the latest deals and products from across the AI world.
This week's roundup covers high-profile departures at Stable Diffusion developer Stability AI, among other developments.
To keep up to date with coverage of all things AI, subscribe to the AI Business newsletter to get content straight to your inbox and follow the AI Business Podcast on Apple and Spotify.
Stability AI COO, head of research departs
Head of research David Ha resigned to take a break for "personal reasons" while COO Ren Ito was "let go," according to CEO Emad Mostaque.
"Ren Ito has left to pursue other interests. We wish them both well and thank them for their contributions to Stability AI," Mostaque told Bloomberg.
The resignations come just before Stability released SDXL 0.9, the latest version of its flagship text-to-image model, Stable Diffusion.
The U.K.'s National Health Service taps AI to reduce wait times
OSAIRIS, developed by the University of Cambridge and Microsoft, is designed to cut waiting times for radiotherapy patients.
The system saw initial deployment at the NHS Addenbrooke's Hospital in Cambridge, England. It automatically outlines healthy organs on scans before radiotherapy, known as 'segmentation.'
Segmentation traditionally takes between 20 minutes and three hours to perform. OSAIRIS can do it for practitioners, enabling them to focus on treatment planning.
OSAIRIS was made using open source software technology from Project InnerEye and Azure Machine Learning. Doctors were unable to tell the difference between the work of OSAIRIS and the work of a doctor colleague.
The news comes after the U.K. government ring-fenced some $26 million for the NHS to spend on AI diagnosis tools.
AWS to invest $7.8 billion to open data centers in Ohio
The cloud computing giant has previously invested some $6.3 billion in the Buckeye State and plans to ramp up investment for computer servers, data storage drives and networking equipment.
AWS already has around 1,000 employees in Ohio, with the new data center investment set to increase that number by around 250.
"This enormous capital investment further solidifies Ohio as the tech center of the Midwest and positions us for a bright future as cloud computing and artificial intelligence are more integrated into the economy and our everyday lives," said Jon Husted, Ohio's lieutenant governor.
Insilico starts human trials of AI-designed drugs
AI drug discovery startup Insilico has dispensed a potential treatment for chronic lung disease idiopathic pulmonary fibrosis in a patient in China.
Drug candidate INS018_055 was entirely discovered and designed by AI. Insilico CEO Alex Zhavoronkov told FT that the drug has entered phase 2 clinical trials in China, meaning doctors give the drug to humans to properly determine whether humans can safely take it and to see how well it works.
The news follows from Zhavoronkov and other members of the Insilico team's recent publication of a paper detailing a potential drug treatment for live cancer made by their AI tool in just 30 days.
Responsible AI Institute launches health care consortium
The Responsible AI Institute (RAI) is launching a series of consortia to promote responsible use of AI by industry or other designation. The first one would focus on health care and will bring businesses, tech providers and academic experts together to develop responsible development and use of generative AI tech through "collective learning, experimentation and policy advocacy." RAI said it will be a hands-on test bed so members can experiment with and refine models in a "real-world" health care context.
The testbeds incorporate the Responsible Generative AI Safety Index, a tool for assessing the safety and ethical practices of generative AI systems. The Index provides quantitative and qualitative measures of performance.
Experts from the U.K.'s NHS, Harvard Business School and the Turing Institute will join industry partners in the consortium to encourage knowledge-sharing across the AI value chain.
"We are in the middle of rapid advancements and adoption of generative AI and navigating the responsible AI landscape is proving to be a formidable challenge for all," said Manoj Saxena, founder and chair at RAI Institute. "Now, more than ever, we need to work together to make AI safe and aligned with human values.
LakehouseIQ is a new knowledge engine that uses generative AI. It is built to understand an organization's jargon, data usage patterns and organizational structure to answer questions about its business. Users use natural language to search, understand and query data.
The new offering uses signals from across the Databricks Lakehouse platform, including Unity Catalog, dashboards and data pipelines so users can build specialized enterprise models.
Keep up with the ever-evolving AI landscape
Unlock exclusive AI content by subscribing to our newsletter!!
You May Also Like
---